Kingfisher Scarf by Loom & Bloom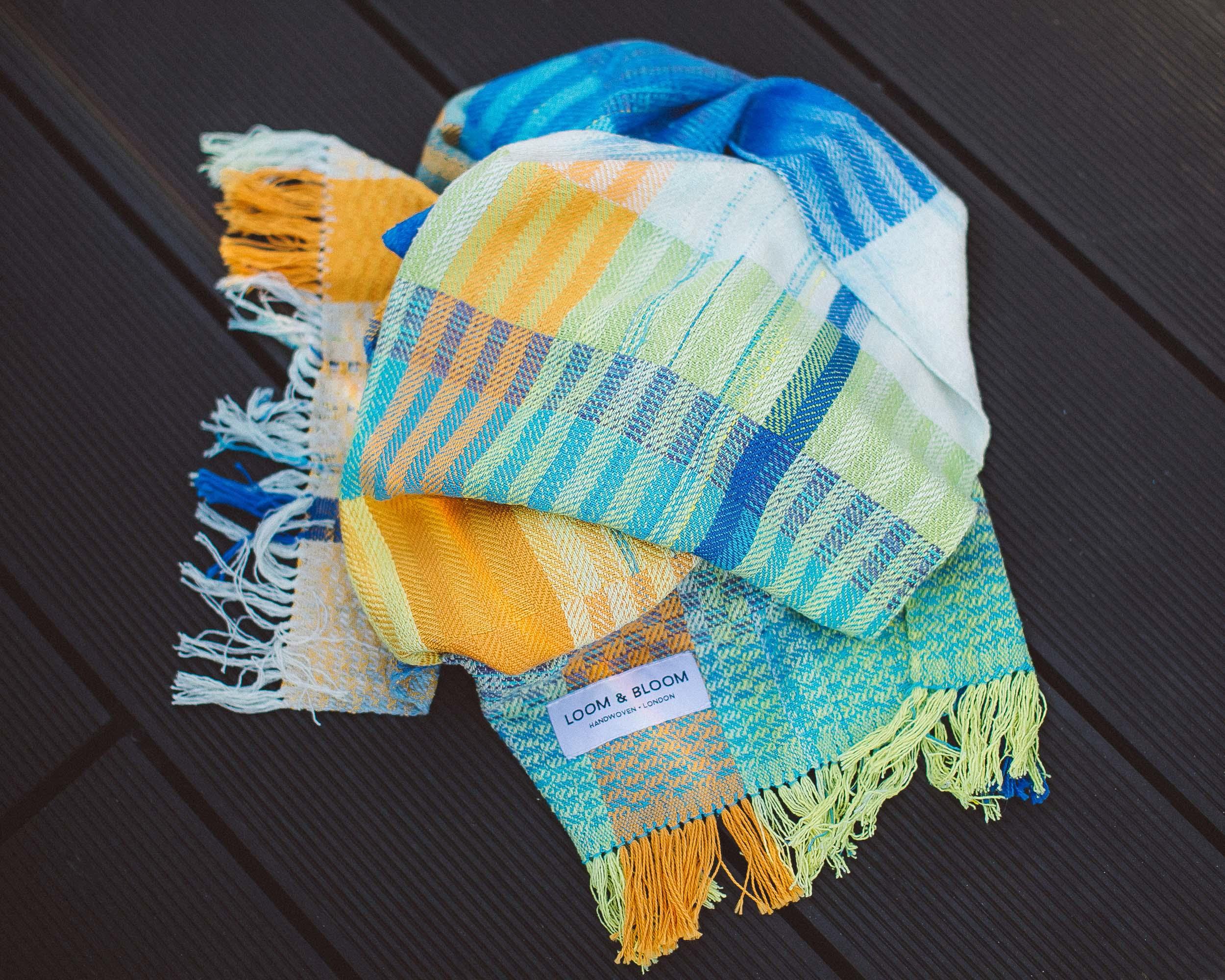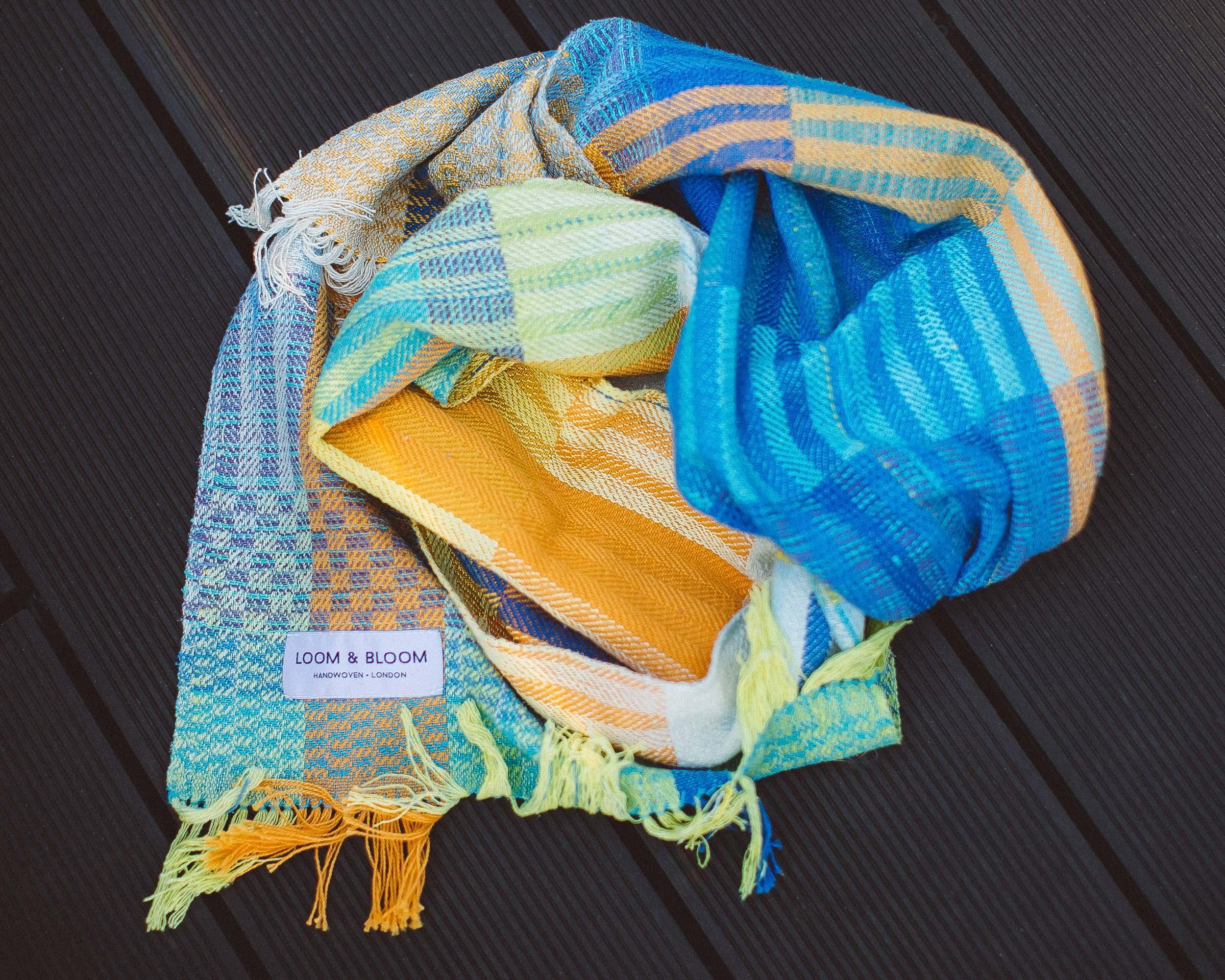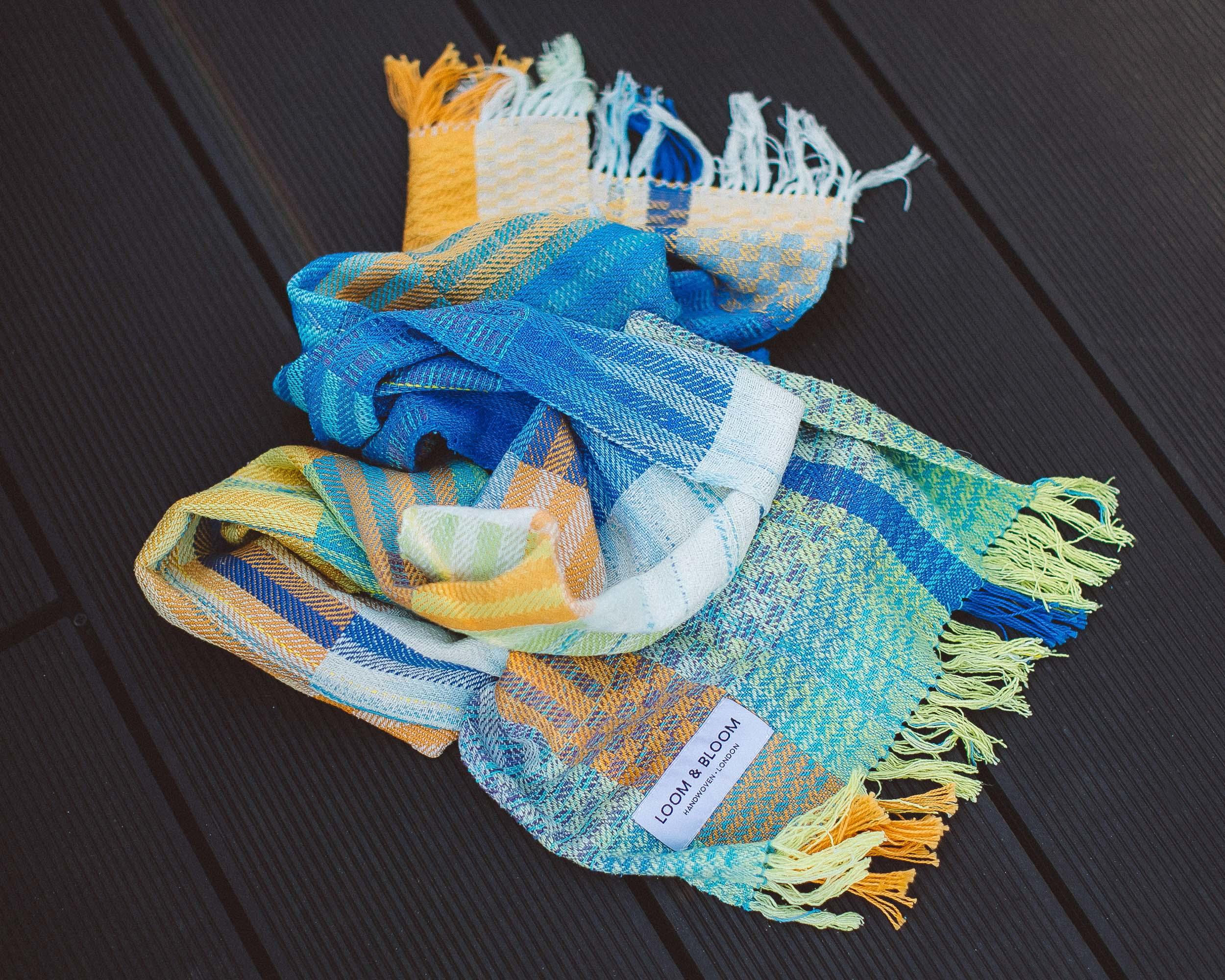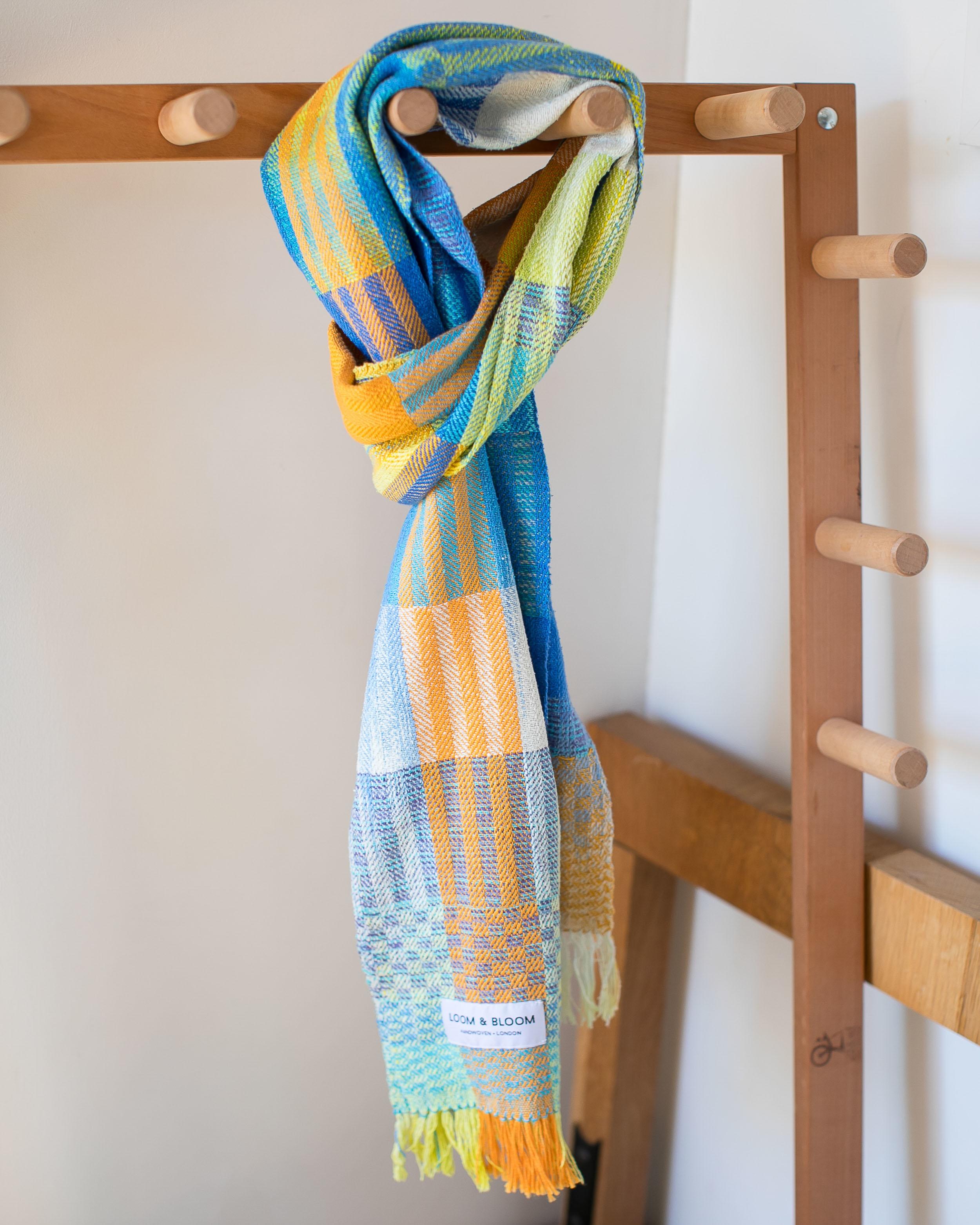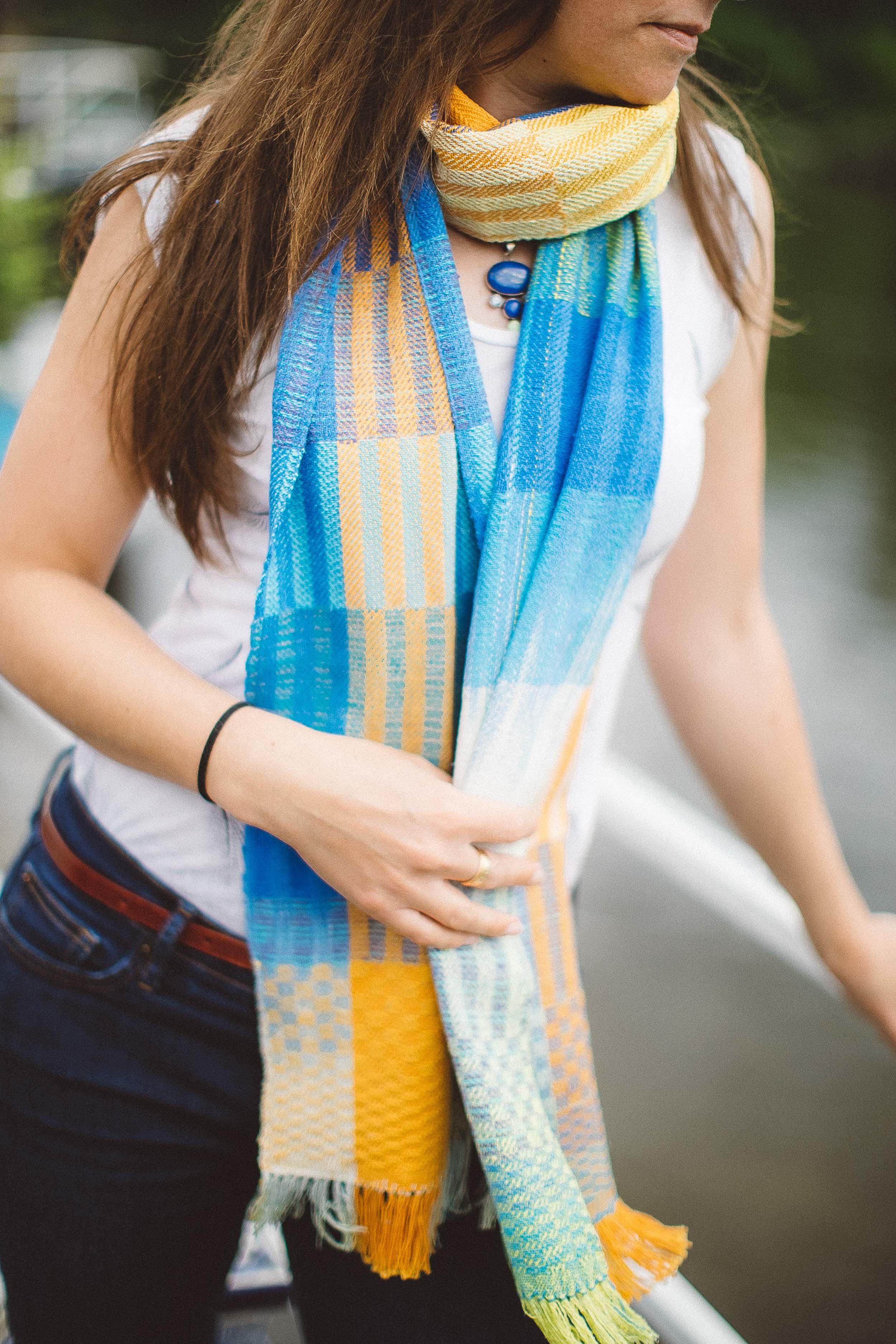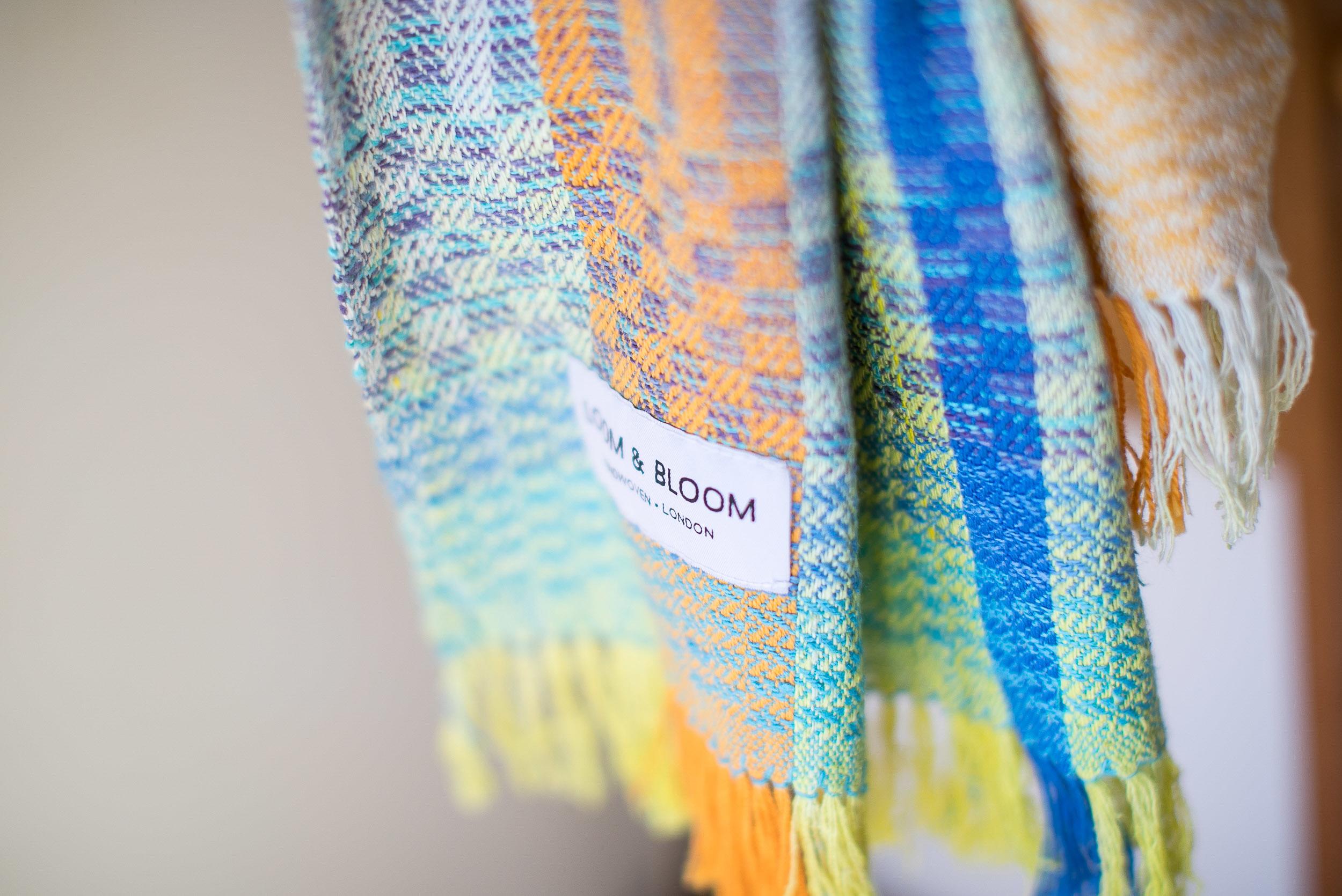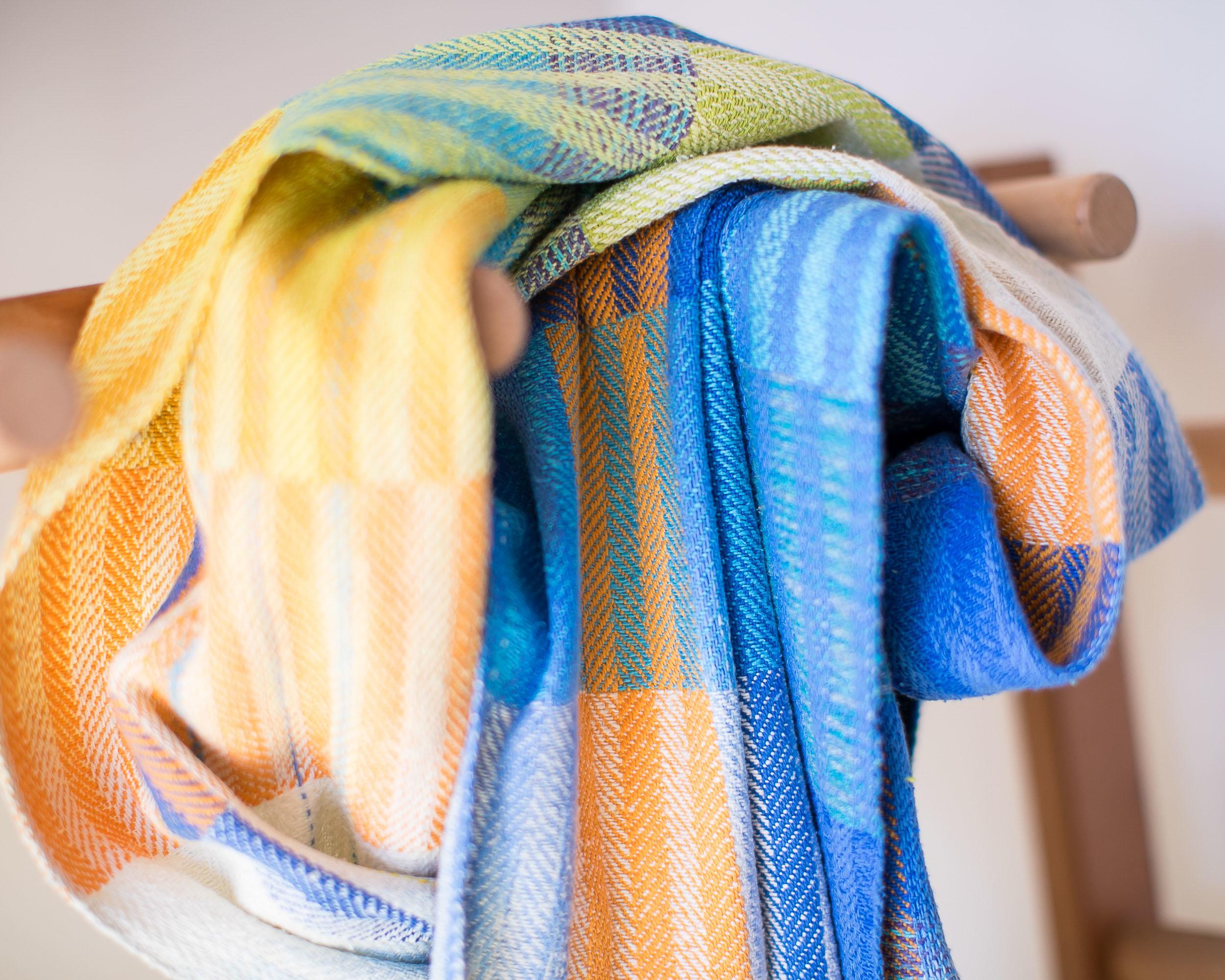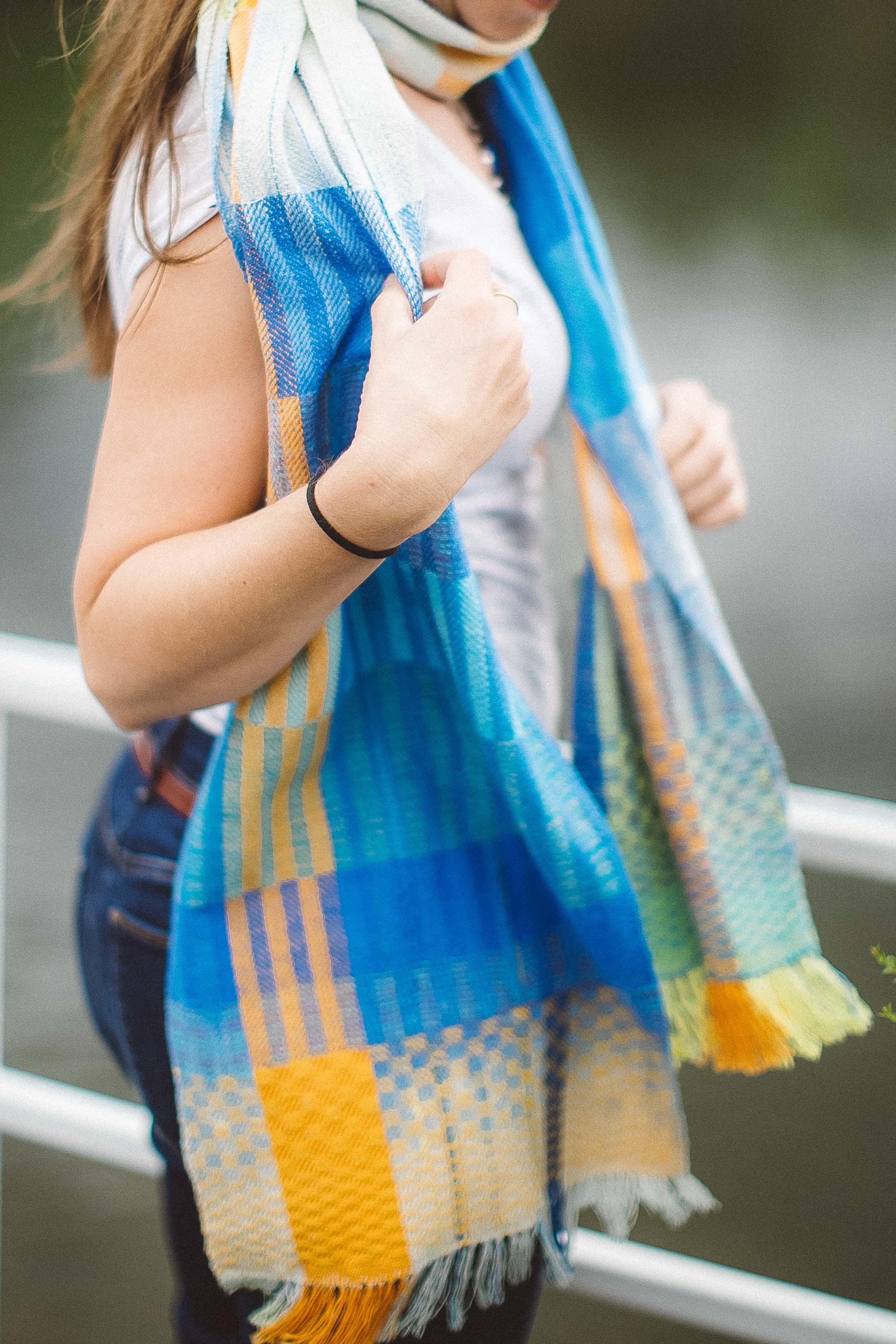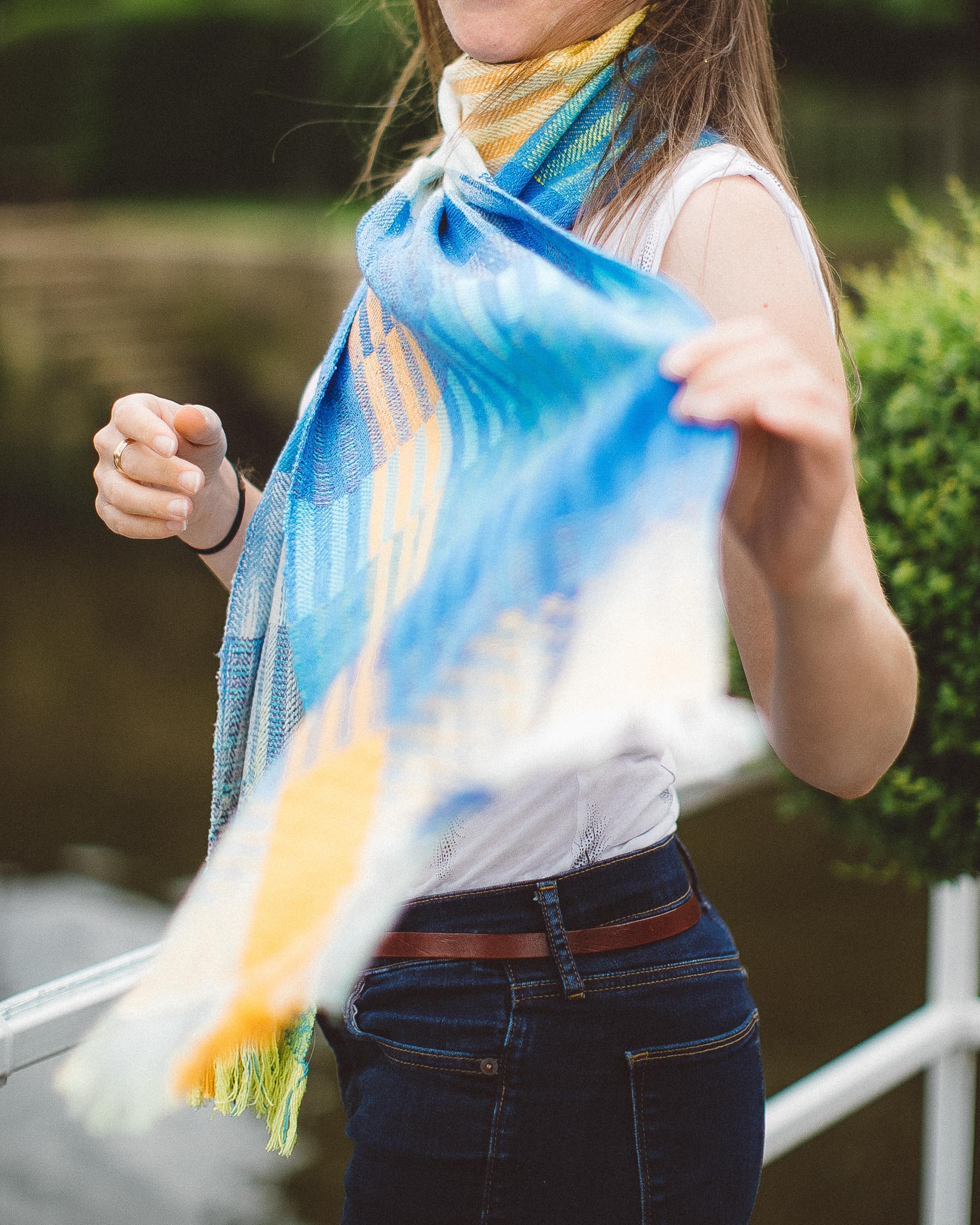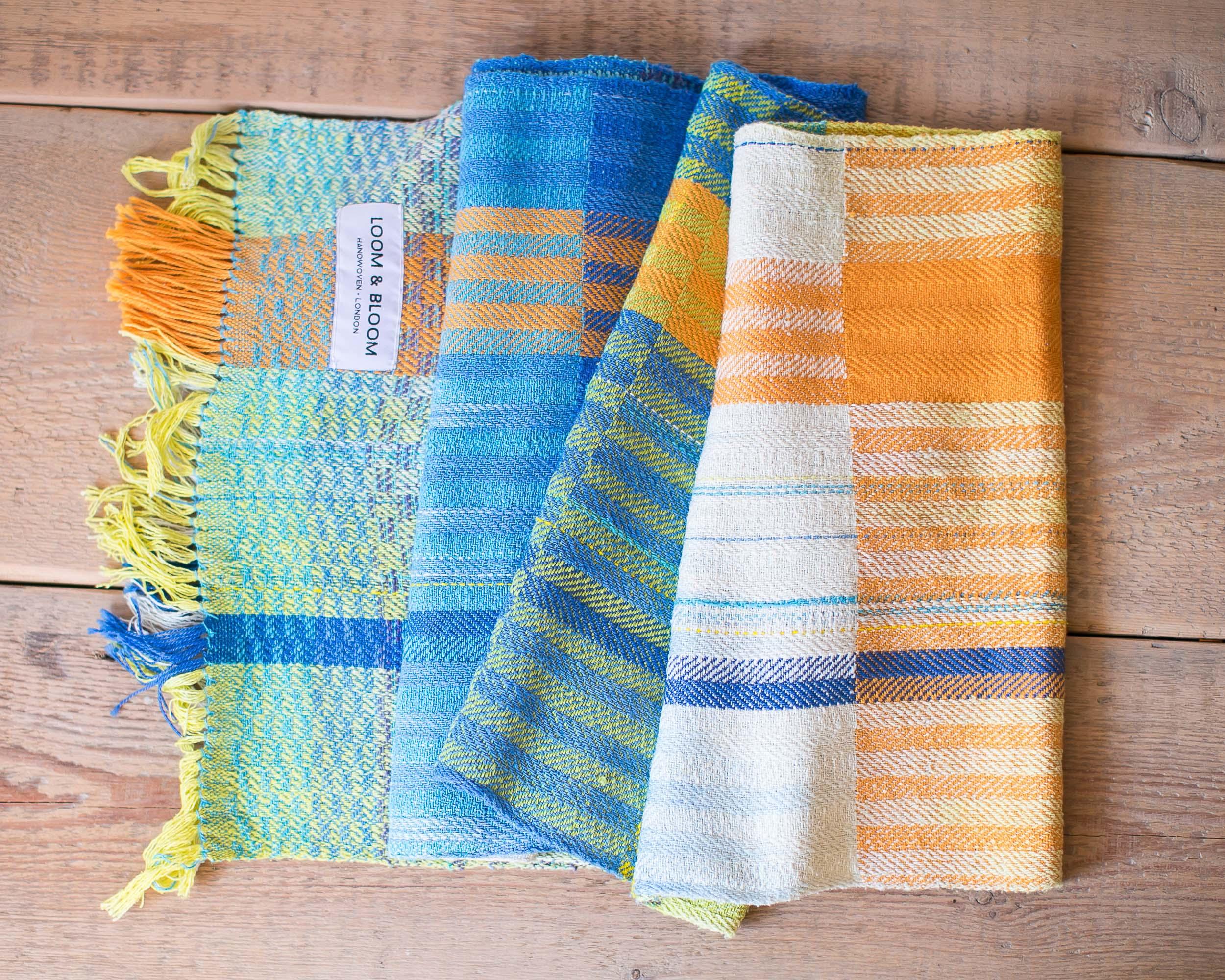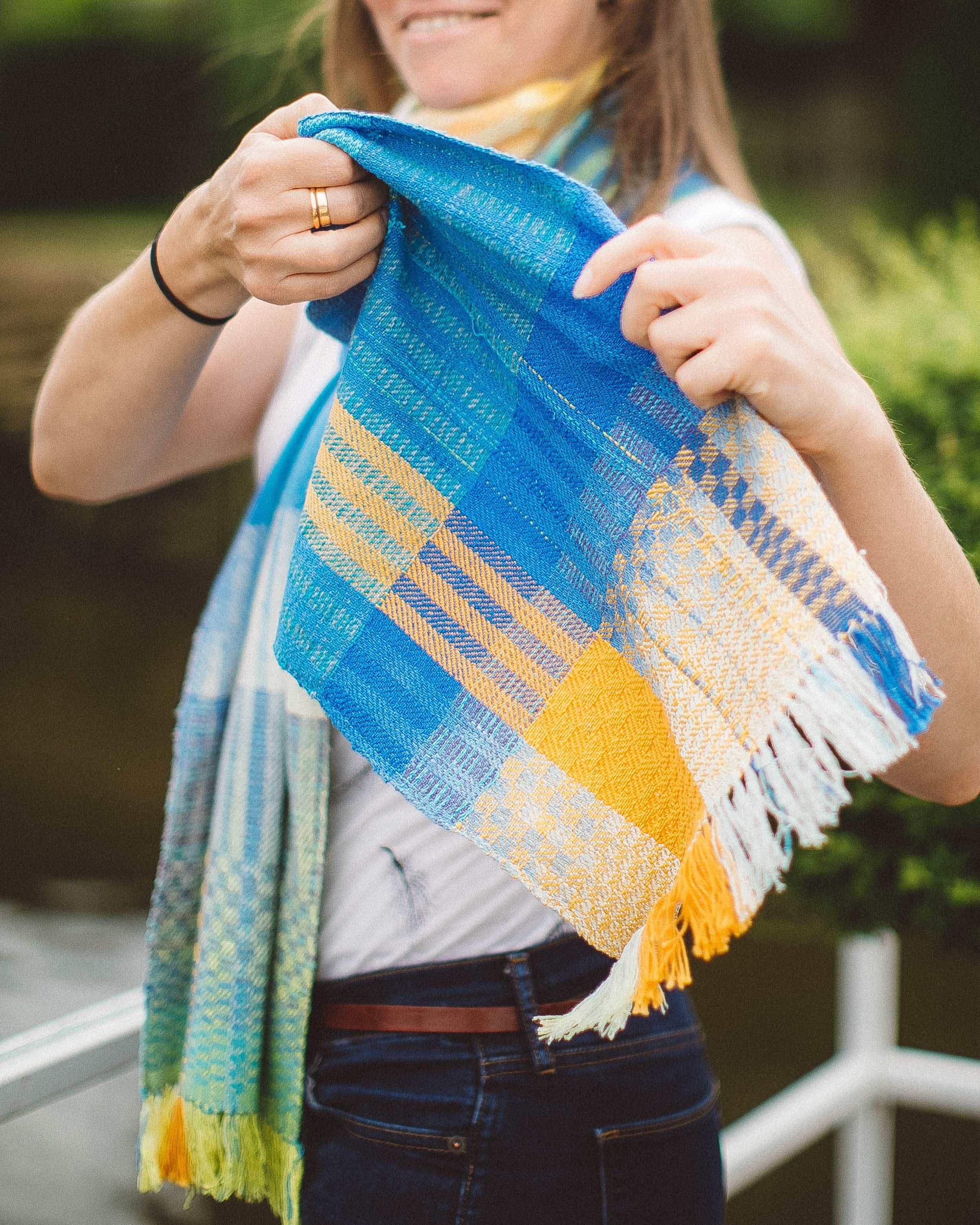 Kingfisher Scarf by Loom & Bloom
---
Beautiful Kingfisher inspired handwoven scarf.  Lightweight trendy looking scarf with bright vibrant colours. The Kingfisher is a bird sometime catch a glimpse of on the river Thames and it was inspiration for the colours of this scarf. 
I hand dyed the yarn to achieve the smooth blend of blue, yellow and lime green gradients across the fabric. I also inserted the solid colour to make the transition even more interesting. I love how bright and vivid the colours merge with the block structure and create a trendy contemporary look for any lovers of colour out there. The scarf has been created using noil silk and cotton which creates a durable, lightweight and breathable fabric so feels great on the skin. It is a perfect accessory for warm seasons, and could brighten up any Summer wardrobe.
It's a long scarf with a length of 232cm. The woven fabric is produced using an 8 shaft loom and I have demonstrated a 'turned twill' weave technique.
PRODUCT INFORMATION:
FABRIC - Geometrical pattern weave, cotton, noil silk
EDGE DETAIL - Fringe
LENGTH -232cm (91.3") 
WIDTH - 41cm (16.1")
WASHING CARE:
Hand wash your scarf only 30 C
Please allow to dry flat
Be careful that you don't pull or stretch as this can cause the fabric to lose its shape. 
DO NOT tumble dry
PLEASE NOTE:  The beauty of hand-woven fabrics is that no two items are the exactly the same so there may be slight differences in the weave, colour and texture.
Materials: noil silk, cotton, organic fibre