Welcoming textile artist Rosaline Darby to the Contemporary Textile Fair Online 2021.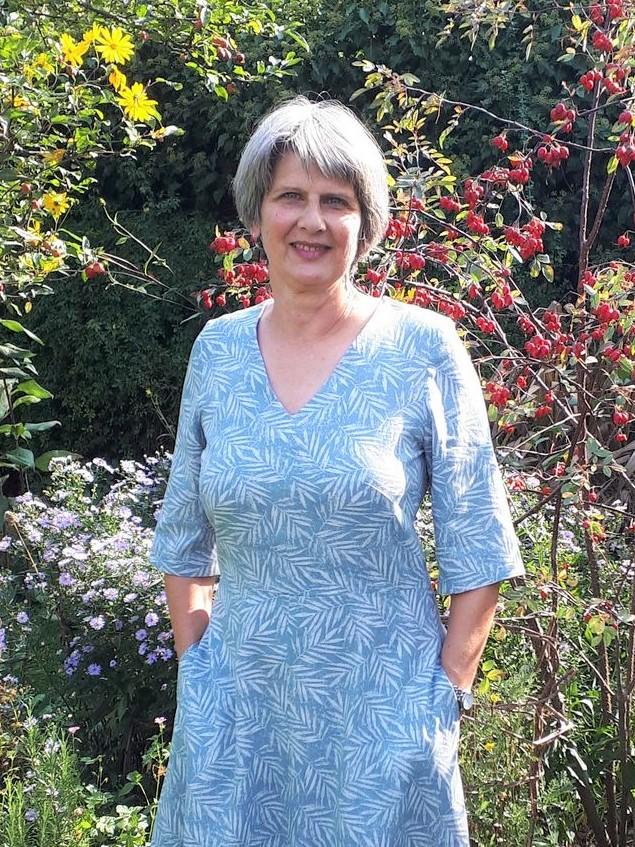 Rosaline is an artist working mainly in textiles who also produces a range of handmade accessories such as silk scarves and brooches. She is a member of two groups, Phoenix Contemporary Textiles, and Carousel Textile Artists, with whom she exhibits regularly, and which provide invaluable support and feedback on her work. Membership of these groups has been a lifeline during the pandemic.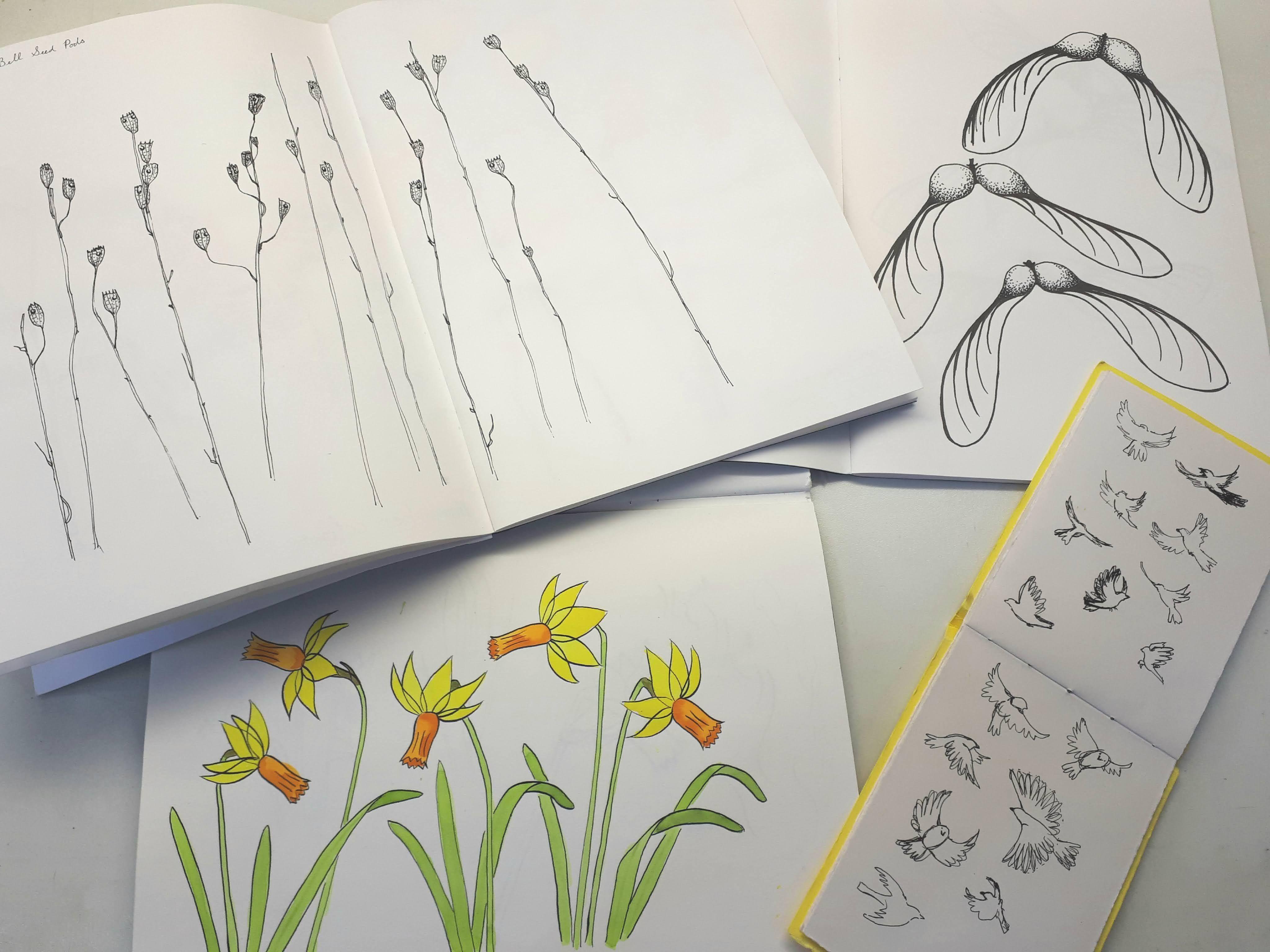 Rosaline's work is firmly based in observational drawings of the plants, birds, and insects that she sees in her garden or on walks, from which she has built up a personal visual library of images that she uses in her work.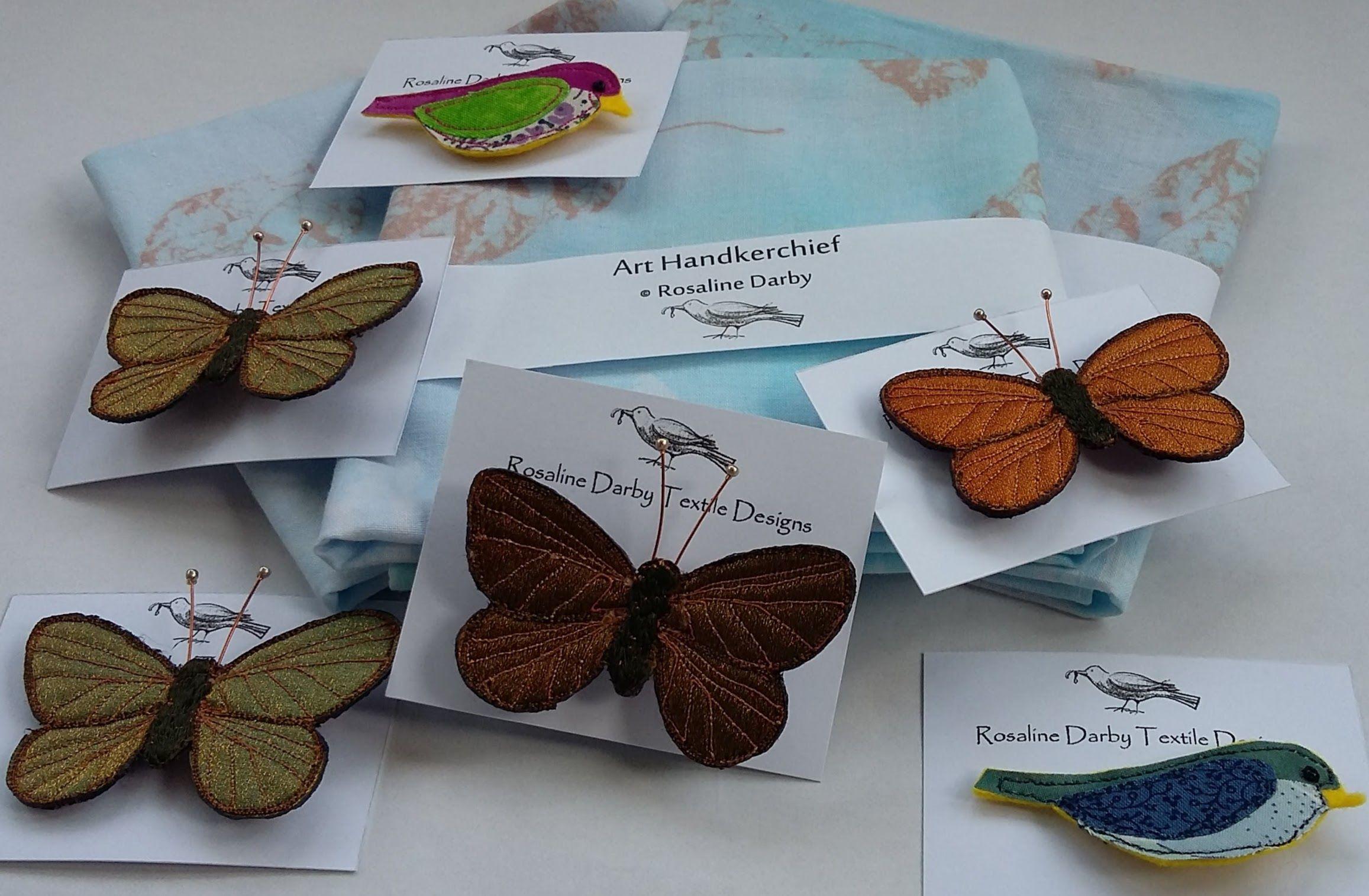 A characteristic feature of Rosaline's work is the use of printmaking techniques, primarily screen print, and she is looking forward to Ochre Print Studio in Guildford being able to reopen. She combines print with collage, appliqué, and hand and machine embroidery in her work to create layered, dimensional pieces.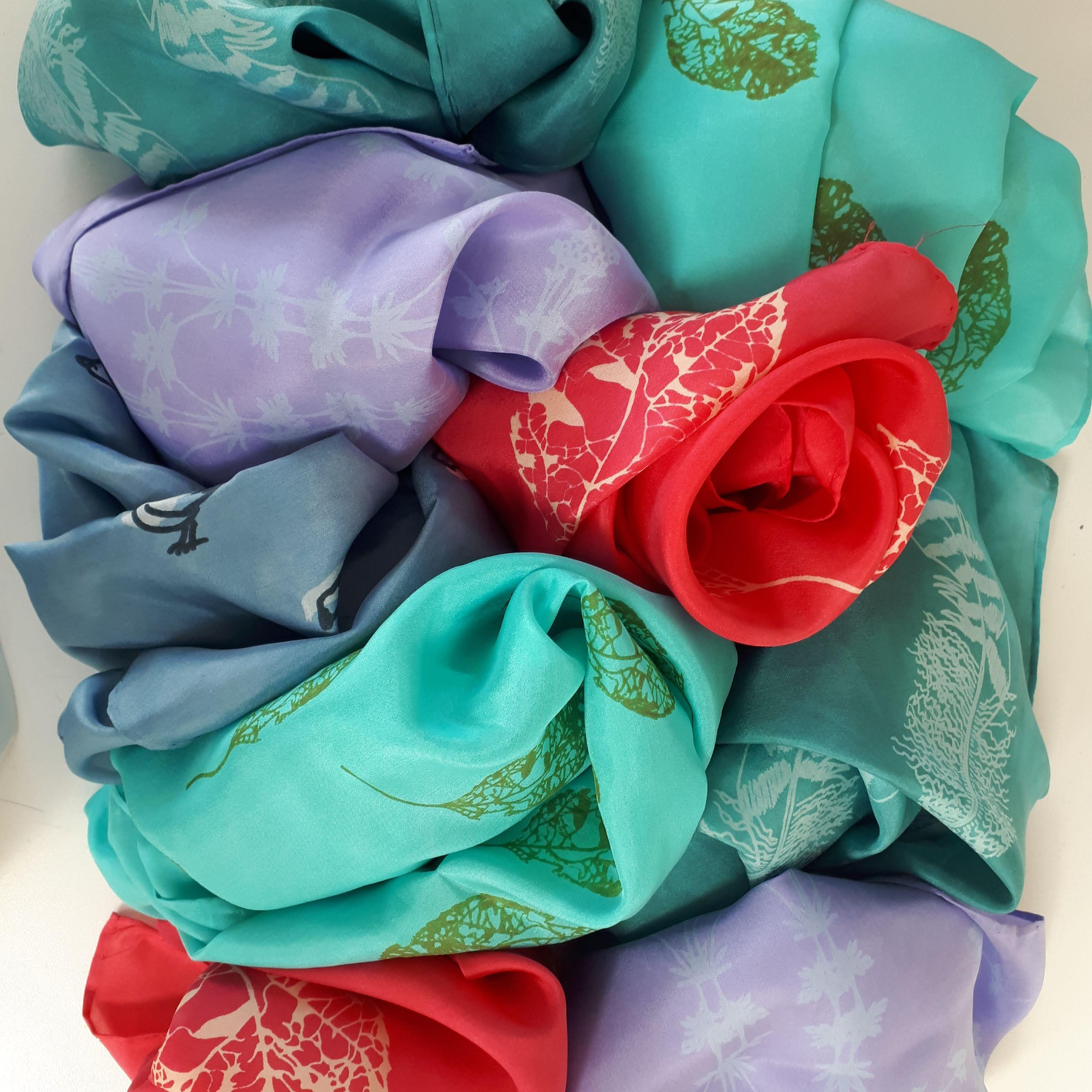 Rosaline enjoys experimenting with different materials and techniques to achieve the desired outcome and for her, the appeal of textiles as a medium is the wide range of these that are available. She has an avid curiosity and enjoys learning new things.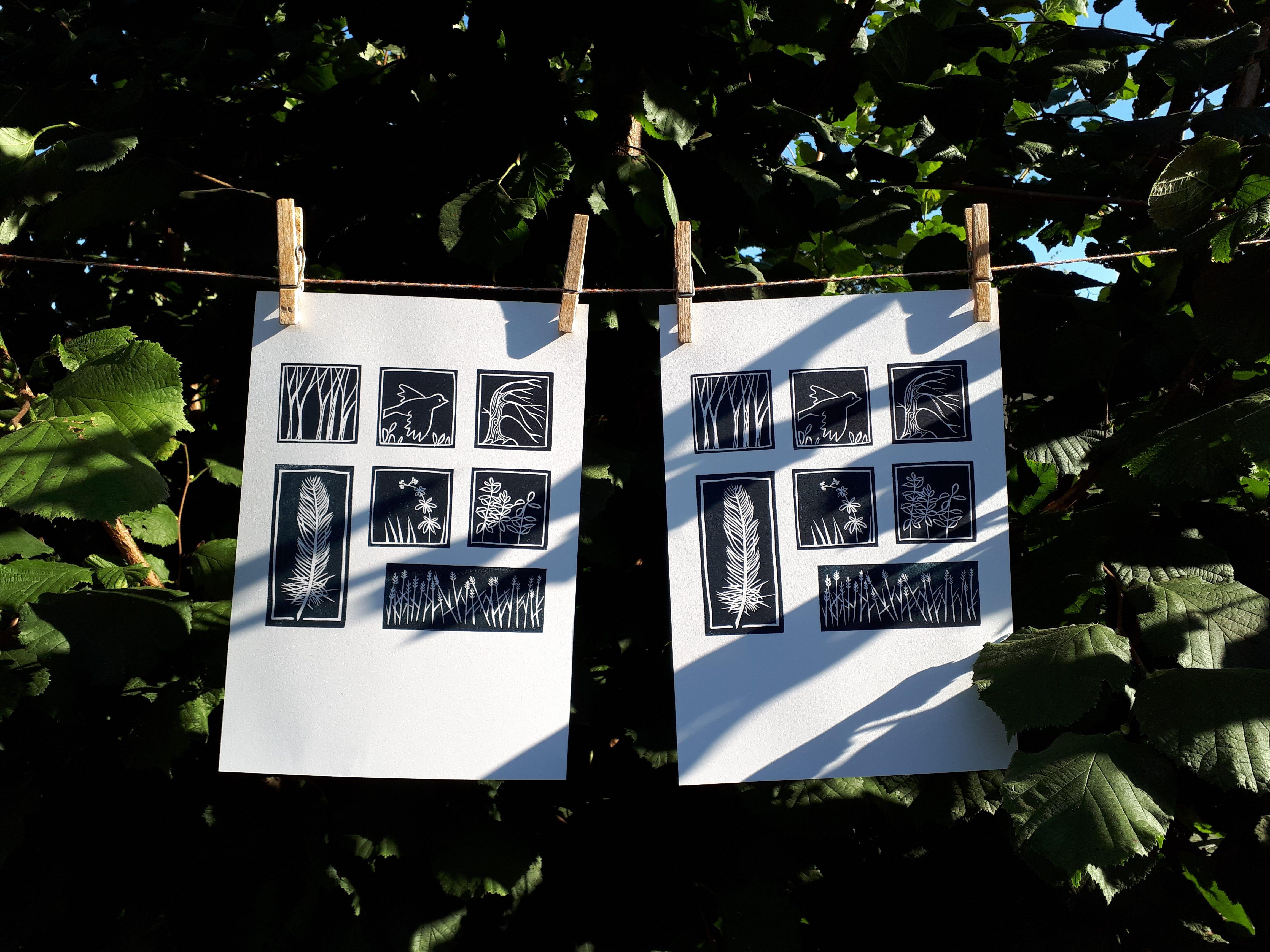 She studied zoology at university but was never happier than when drawing specimens and can't remember ever not having had a creative project on the go. She likes to make things that give people pleasure and which make them feel good when they wear them.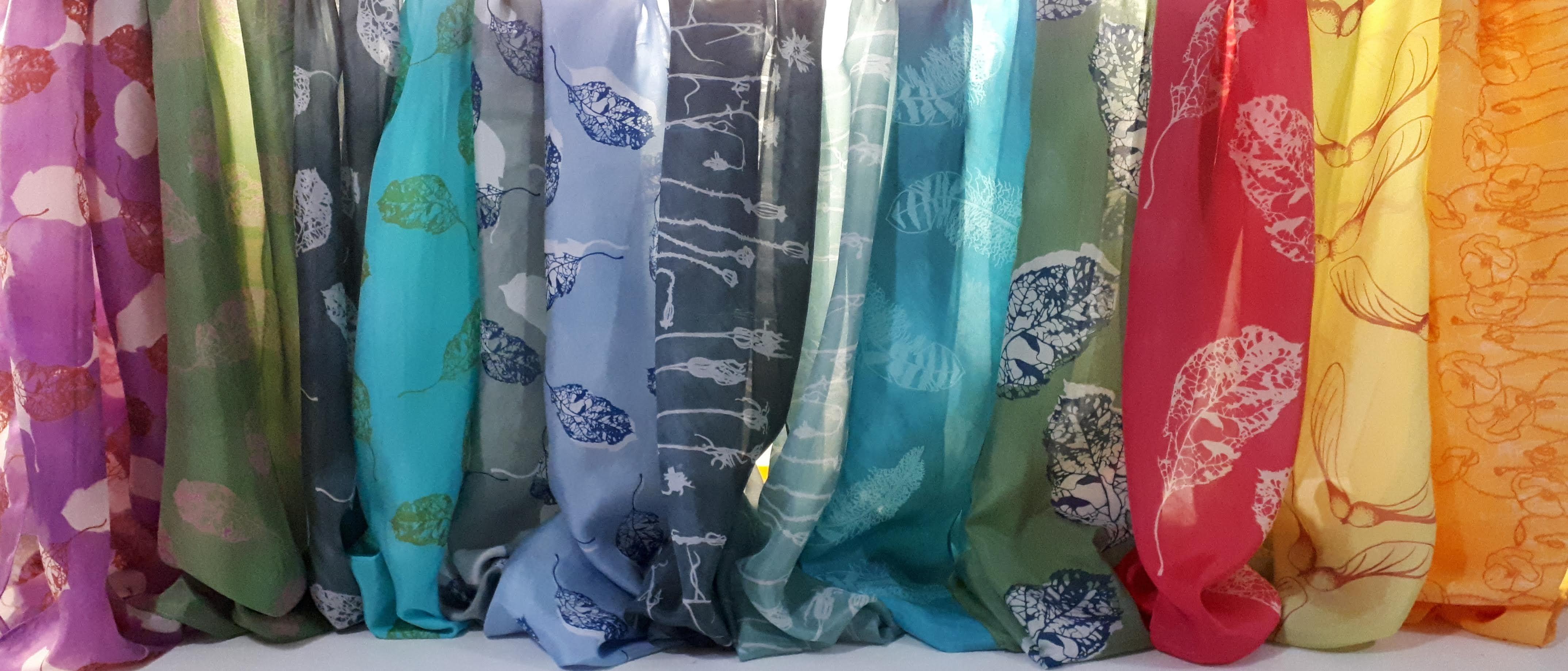 https://phoenixcontemporarytextiles.com/
https://www.carouseltextileart.org.uk/
https://www.ochreprintstudio.co.uk/