Welcoming Felt-maker Lamorna Thomas to the Contemporary Textile Fair Online 2021.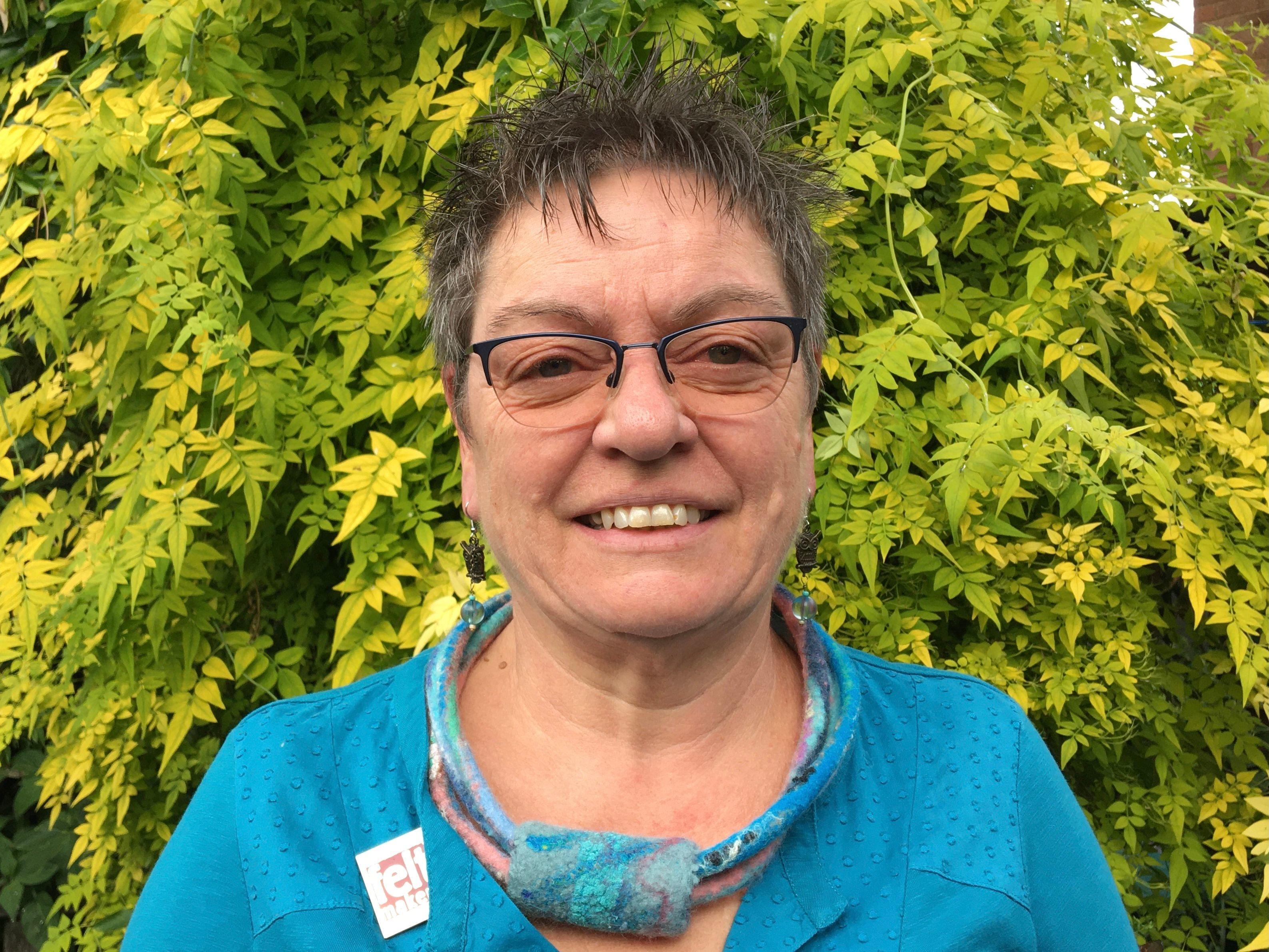 My name is Lamorna, which means 'a place by the sea in a valley', describing Lamorna Cove on the south coast of Cornwall. A far cry from the landlocked Cambridgeshire home where I have lived for 31 years, bringing up my children, becoming a garden designer, and then running a garden maintenance business with my husband. I am a member of the not-for-profit International Feltmakers Association, established to promote felt in all its forms. All the people I have met in the IFA are helpful, loving, and caring individuals who work with wool to create wearables, art, and useful objects.
Q. Is feltmaking something you've always been interested in?
A: I discovered the art of making felt from wool fibres when my daughter started running courses, so it's only been something I have practised for six years, and only really throughout the Winter months since I'm always busy gardening for someone, or myself on the allotment the rest of the year. The design elements used in felt making are very similar to those for garden design because you need to understand colour and their combinations, texture and how to achieve it, and proportion; a key to creating an object that sits well in people's minds.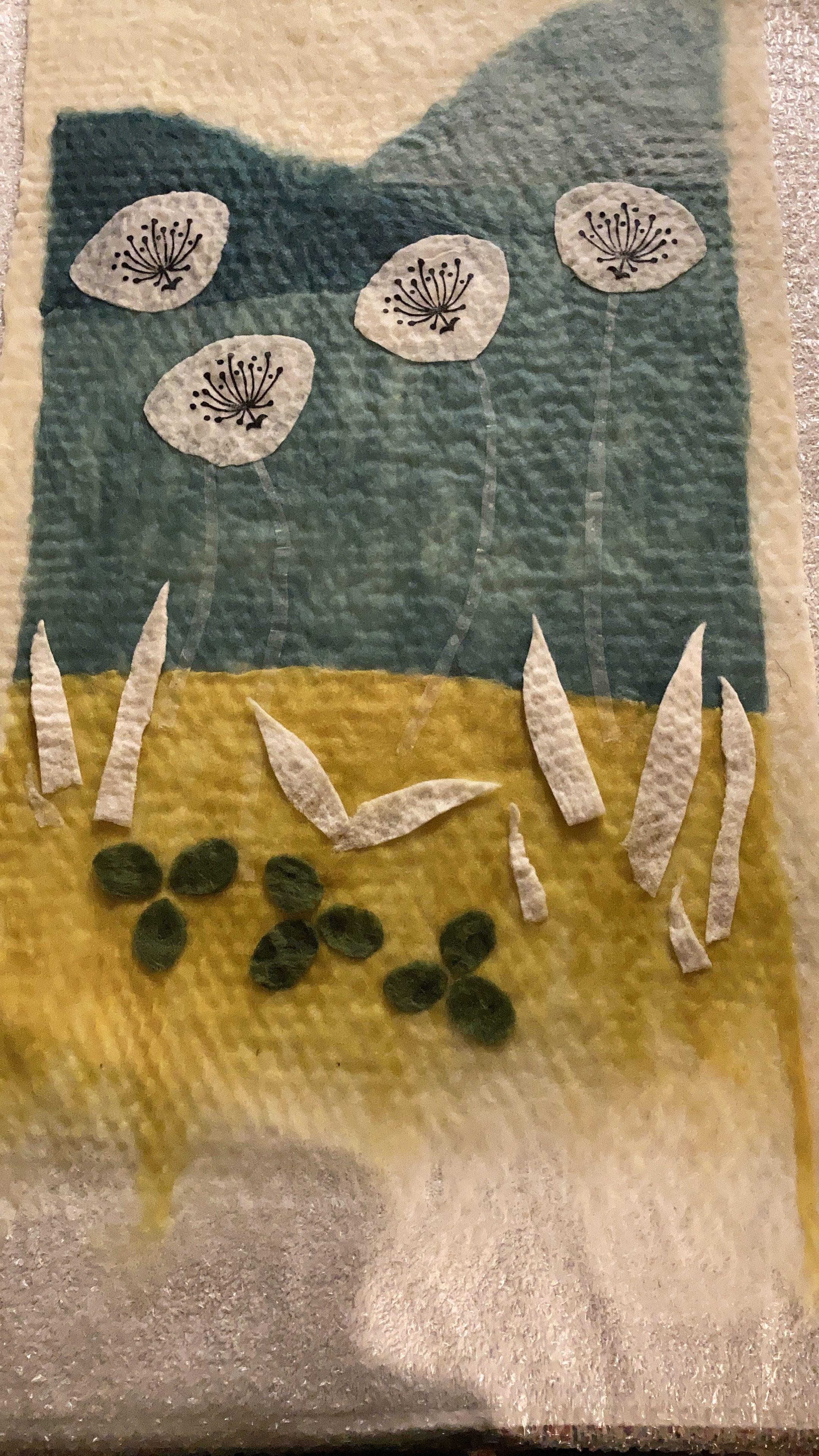 Q. How would you describe your work to someone who hasn't come across felt before?
A: I manipulate wool fibres with warm soapy water, and sometimes other fibres such as silk or paper, to create a lasting 'fabric'. My felt designs can be as delicate as the pieces of real fern trapped between wool and muslin - 'Polystichum', or as durable as the treasure bowls such as 'Amber Earth'. The work for sale here is an eclectic mix of my most recent forays into experimenting with different ways of felting. Some is flat fabric with different fibres and threads, or even plant material, incorporated by the wool into the surface of the felt, and others are three-dimensional using different breeds of sheep to create interest or adding ribbons, scrim, and silks for texture.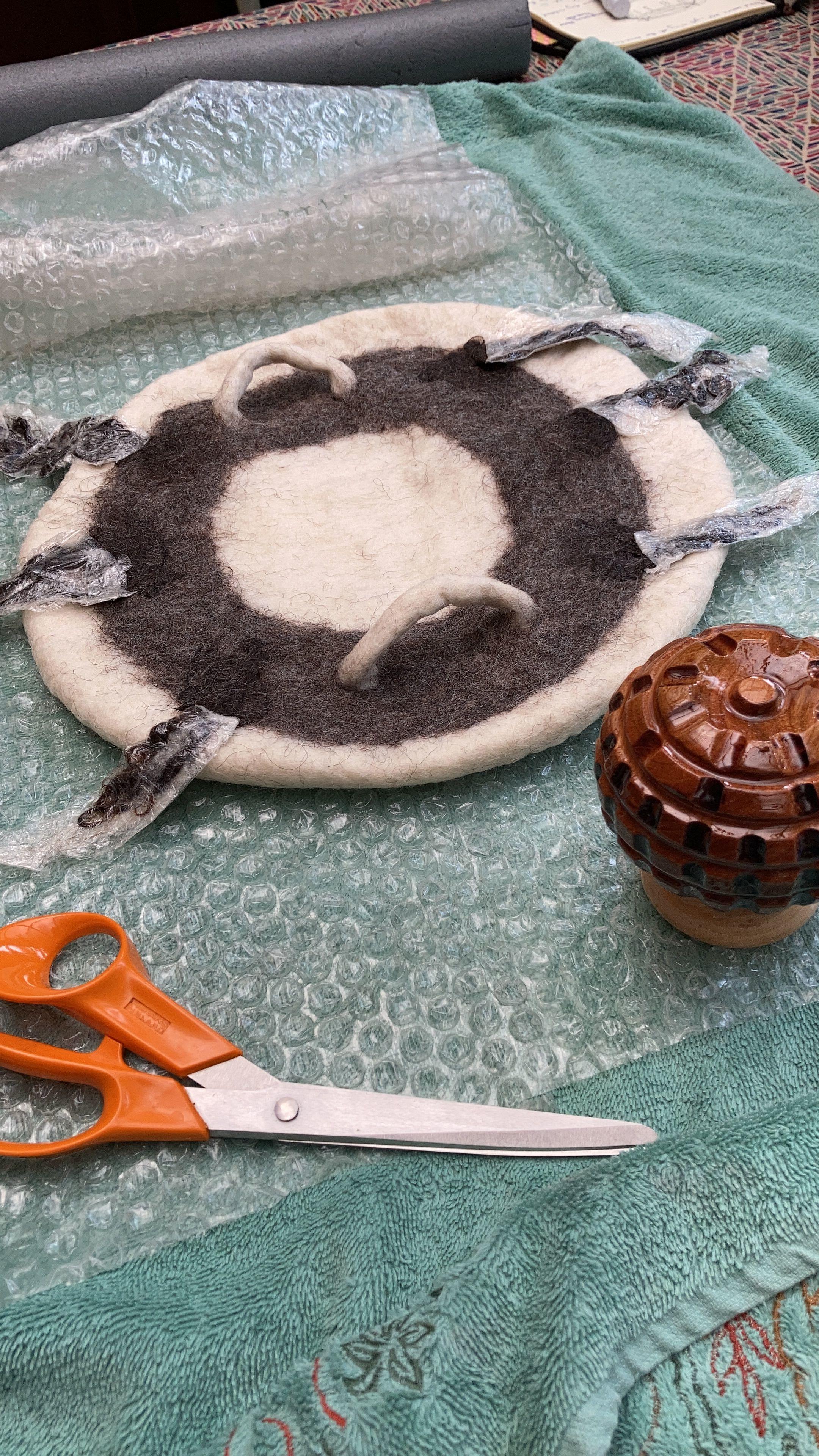 Q. What is your favourite part of the creative process?
A: I have lots of ideas (there is a long list in my current journal) for practical round-the-home items, and it is the expansion of these ideas into plans that drives my creativity forward. Learning new techniques, in order to achieve my goals, is always fun, and I spend tracts of time researching, pinning, writing notes, and felting samples to be able to get to the point at which I can start a project. It is the laying out of the wool and the embellishments that is my favourite bit.
Q. Do you plan your pieces in advance?
A: The larger wallhanging entitled 'Keksie' took two days in the planning and it's all written in my felting journal, with sketches and notes on artists I have drawn influence from. I refer to previous samples and older journals with helpful notes from preceding felt making that guide me. This particular piece required me to plan making prefelt (that's thin and not fully worked so I could cut out umbel shapes from it), hand carding different colours of wool fibre together to get the hills and the sky right, and printing the mulberry paper for definition of the cow parsley. Yes. There is a lot of planning to be done in advance; the fun comes when it's all together on the layout table.