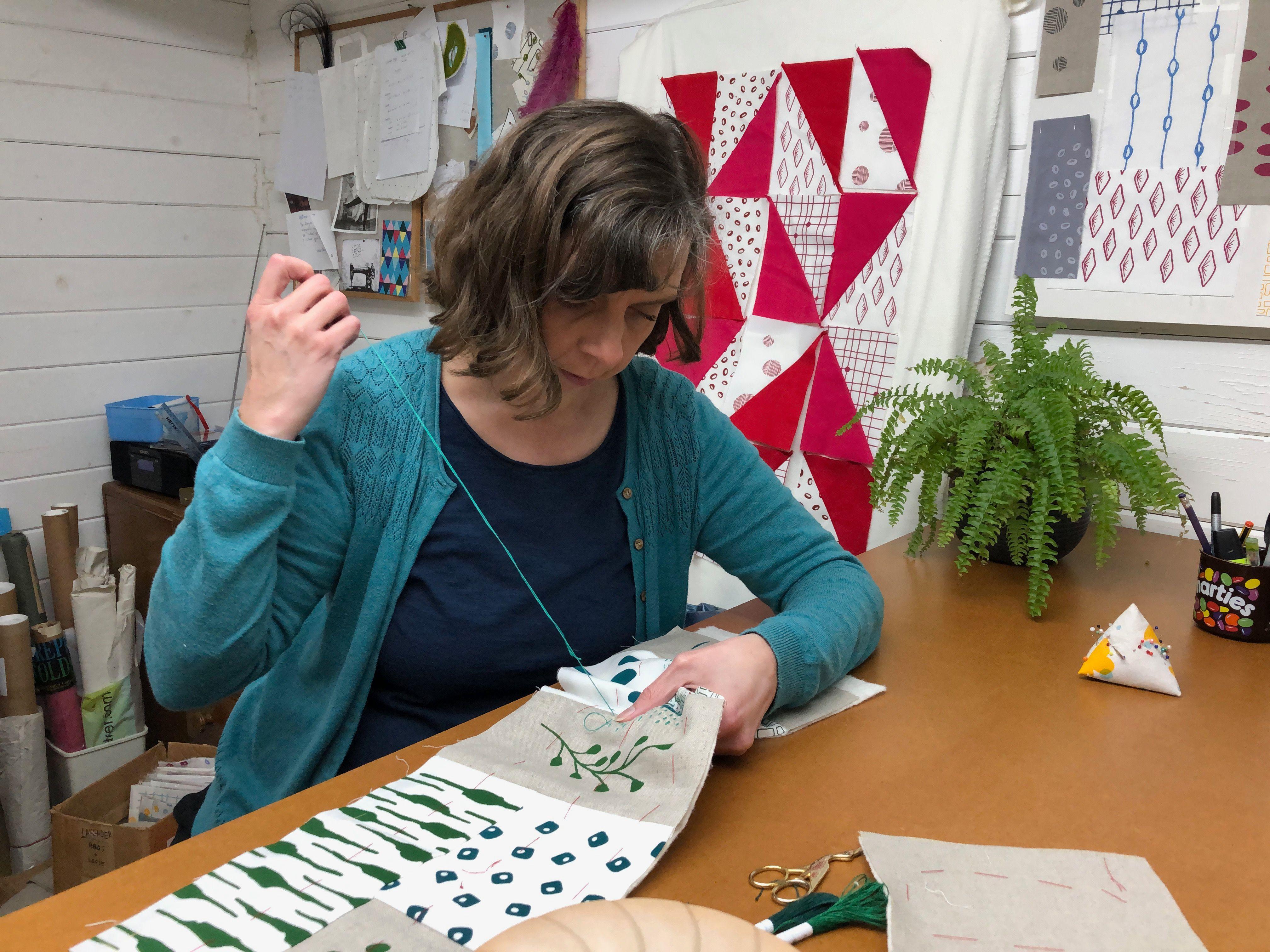 Welcoming textile artist Colette Moscrop to the Contemporary Textile Fair Online 2021
Hello, I'm Colette Moscrop and I'm a textiles designer and screen printer, I work in my garden studio in London. I sell my fabrics to crafters and make useable products with my designs, I like to think of these as a way of adding a little luxury to everyday life.
Q: How did you decide to become an artist/maker?….is art something you have always been interested in?
A: I have been a maker since childhood, always making clothes for dolls and magazines to share with friends. I studied Fashion and Jewellery at Art College and worked for several small businesses before branching out on my own. I previously designed and made corsets and accessories and sold these to boutiques before starting a family. After spending so much time at home raising my girls, I realised I wanted to change direction, I wanted to see more beauty in the very ordinary objects we use in our everyday life.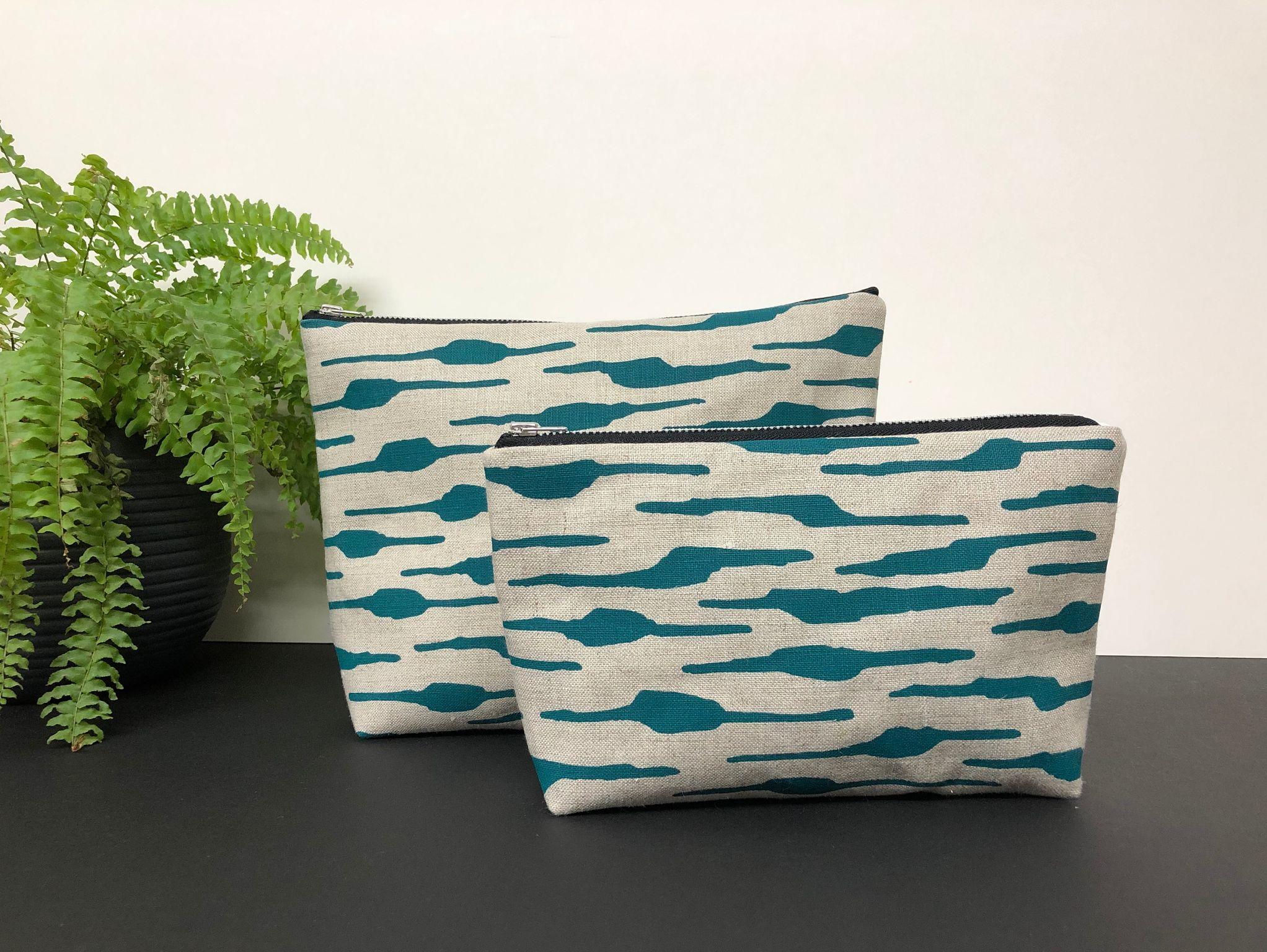 Q: Can you describe your work to someone who may not be familiar with it or not seen it before?
A: I'm inspired by vintage styles, urban nature, and a graphic, scandi style and this comes through in my simplistic designs which have a hint of the past. I hand screen print all the fabrics in rich colours using eco-friendly inks and I work with natural fibres. I love linen, so this features heavily in my homewares collection. I've been adding some new pieces recently which have hand embroidery over my prints, I love the texture this brings and the mindfulness of adding the stitching is so beneficial to my practice. I have some kits too, so people can make their own tactile cushions with patchwork and embroidery.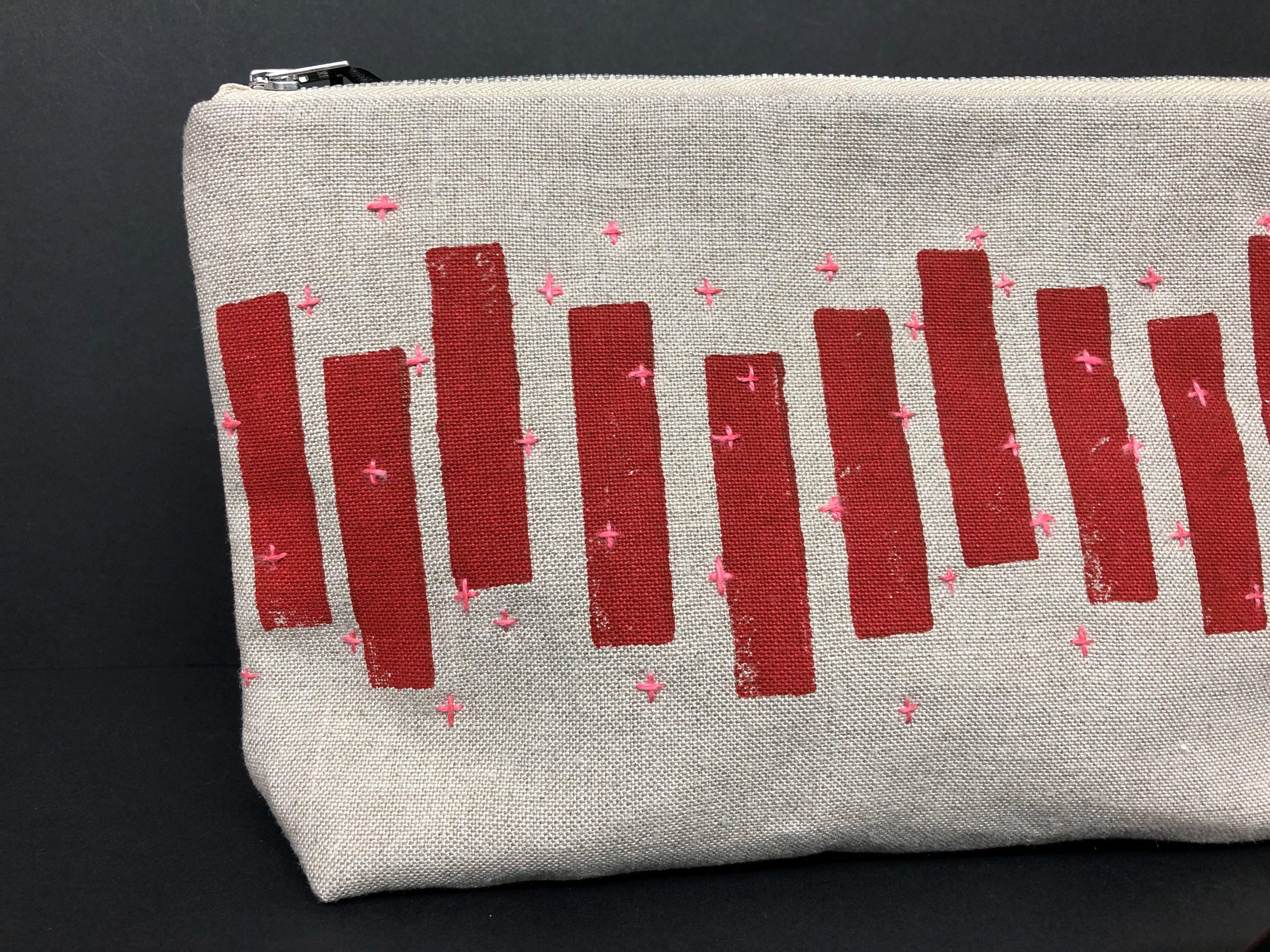 Q: When creating a piece do you already have a vision of what you want to create or do you normally let the ideas develop organically? What or who inspires you?
A: I definitely have a clear vision of how something will look once it's finished. I often have doubts along the way, but when it's finished, I can relax as it's usually just what I'd planned for, I should trust my instincts more!
Q: What is it about the textiles that excites you the most?
A: Colour, texture and endless possibilities. As a screen printer I have complete freedom to create the fabrics I want. I mix my inks by hand to get the perfect tones and then the option to overprint or add details with stitching takes things to another level. I really love that all this can feature in everyday objects, it doesn't have to be framed or kept in a cupboard. Use it, enjoy it, don't save it for best! Art is meant to be enjoyed and handling textile art is part of that experience.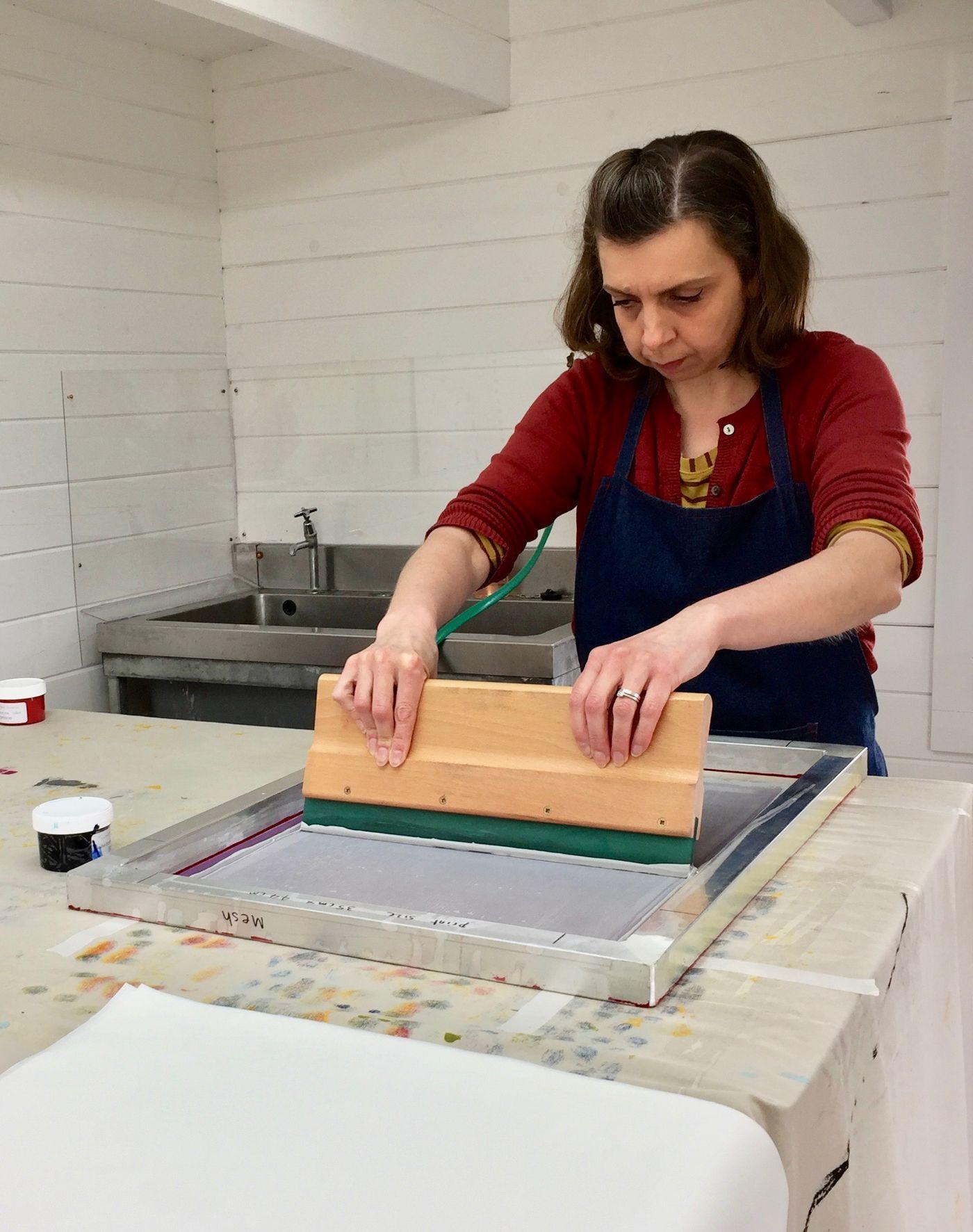 Q: We all know that COVID-19 has heavily affected the self-employed, especially in the creative sector – _how have you had to adapt and what are you most looking forward to once restrictions are lifted?
A: At the start of the first lockdown more people had time to pursue their hobbies and were looking for embroidery and sewing kits, I saw an increase in demand and I got all my stock online fairly quickly. However, I've really missed attending events, chatting with visitors and other creatives is something I can't wait to do again.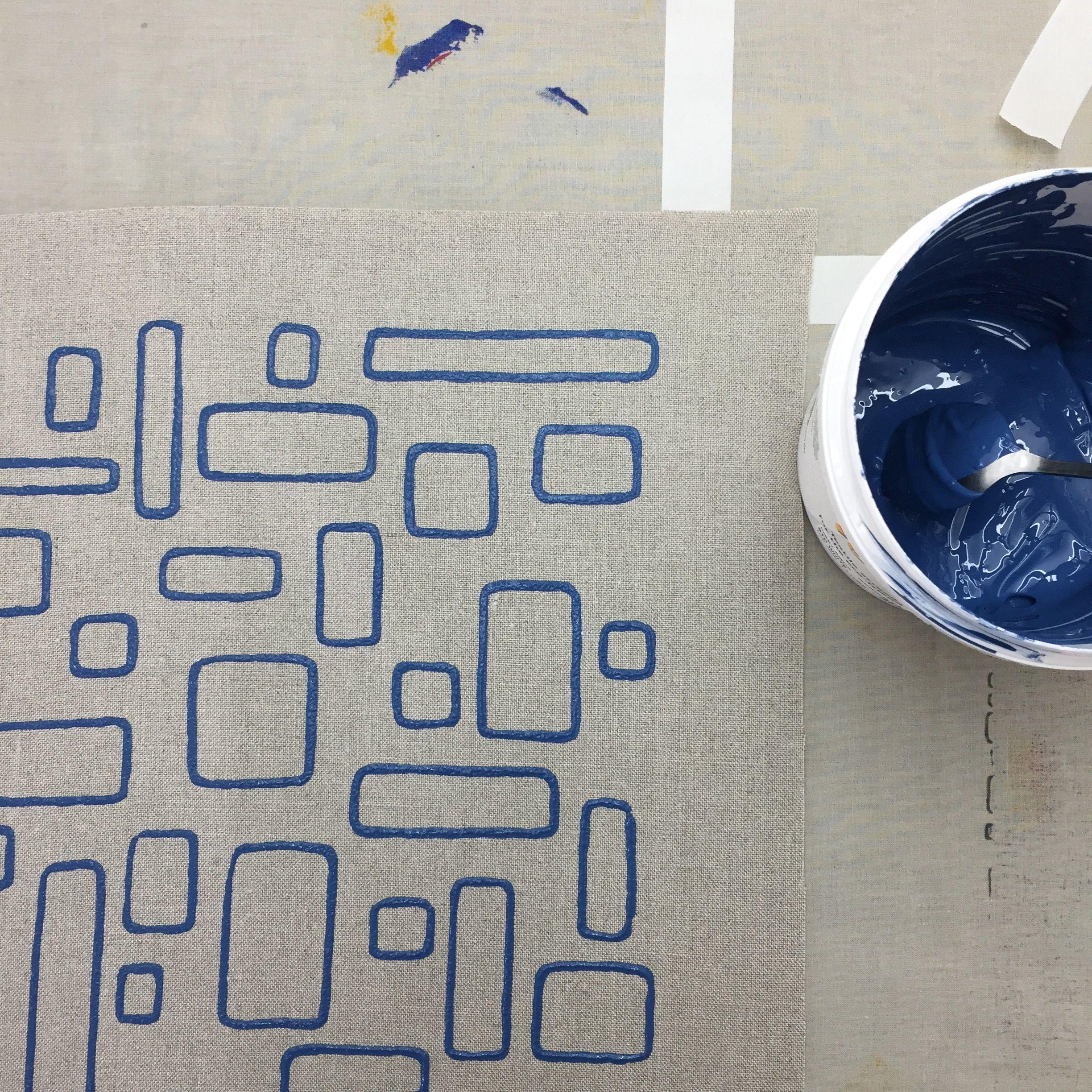 Q: What was the best advice ever given to you as an artist, and following on from that what piece of advice would you, in turn, give to someone else?
A: "Be true to yourself" is something I've been advised many times and I would pass on to others. Follow your own path and tell your own story through your work, be authentic, dig deeper into your art, and don't be afraid to branch out and experiment.