Hi my name is Sasha and I am the creative maker behind Loom and Bloom.

I grew up with the loom being ever present in my grandparents house back in Belarus where I was brought up. One of my earliest childhood memories is of myself age around 4 in a room that was dominated by a large wooden loom. This loom was beautifully carved and constructed by my grandad. Through my young eyes I perceived my Grandma to be almost like a conductor, orchestrating magic on her loom. I have always treasured these memories in the hope that one day I would get the chance to discover the craft myself.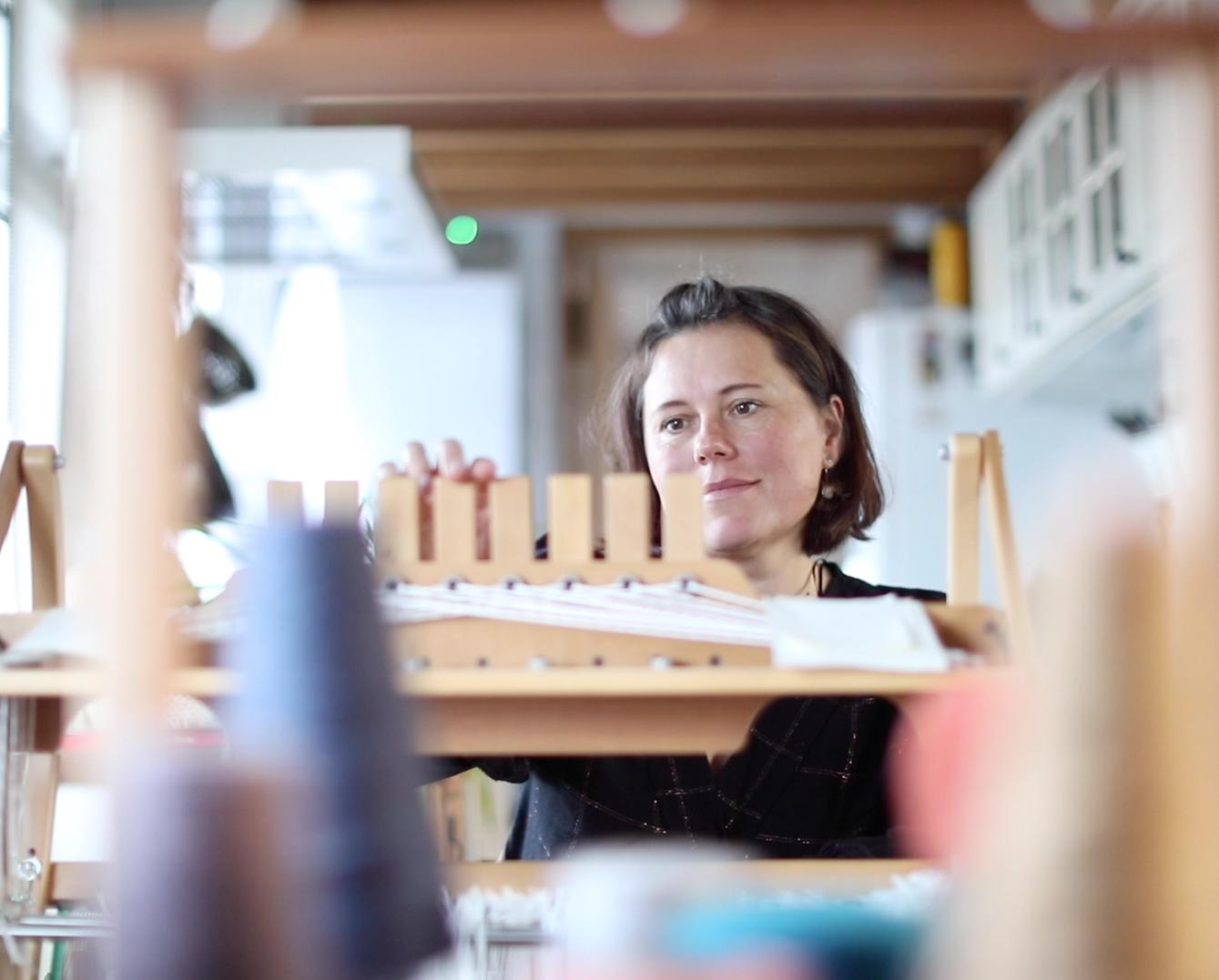 It was only a few years ago, that my partner Richard encouraged me to attend a workshop run by weaving guru Janet Phillips. The class was invaluable to develop my skills. The big break through came when I learnt how to prepare the loom for weaving. I now have my own 8 shaft loom and dressing the loom has gradually become easier the more I practice.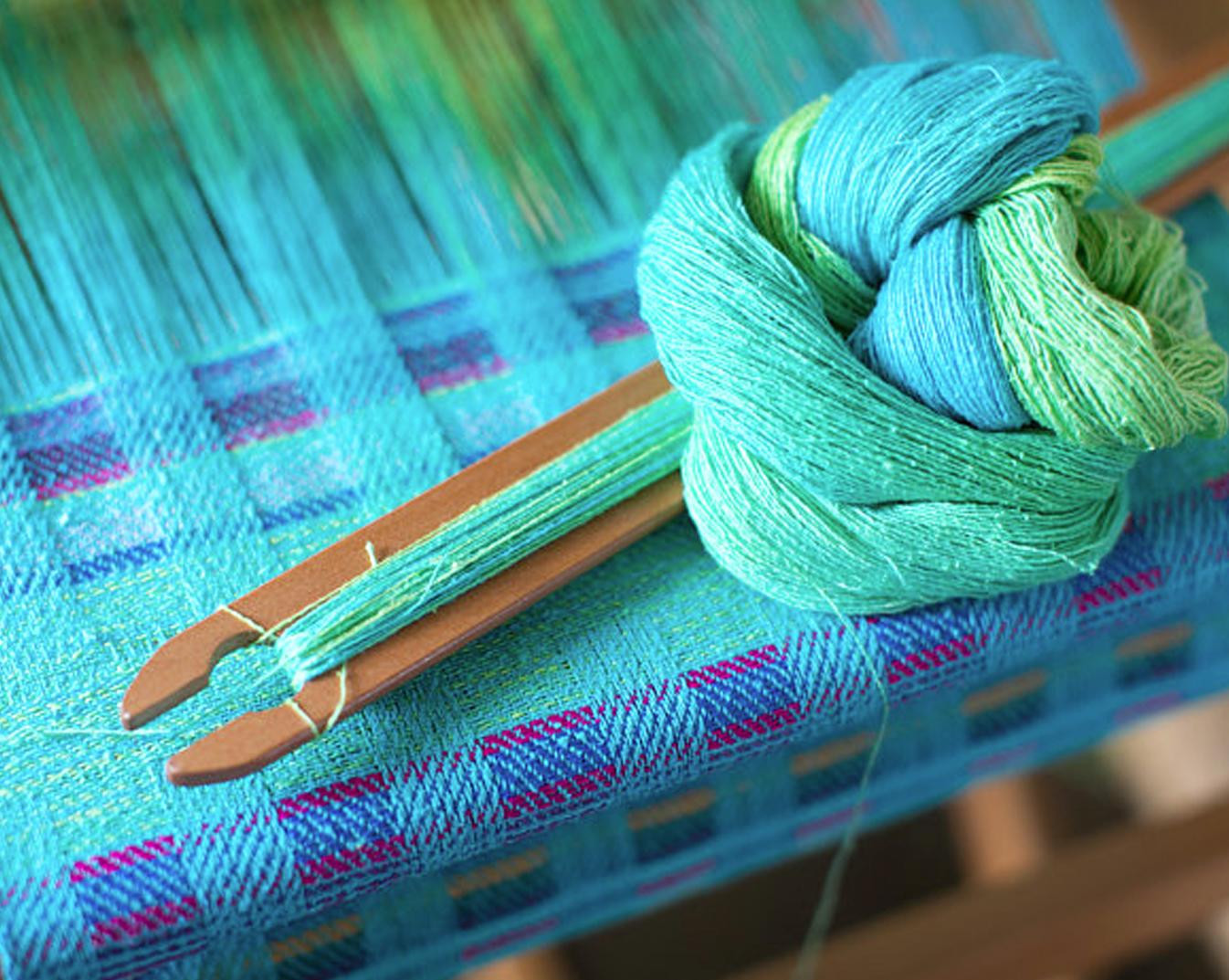 I am still at the beginning of my weaving journey and there is so much more to discover and master. I see weaving as 3-dimensional art form. There are so many factors that contribute to the finished woven fabric such as the characteristic of the yarn, threading pattern, lifting sequences and colour. Combining these different attributes gives you endless opportunities, and a lot of fun experimenting at the same time.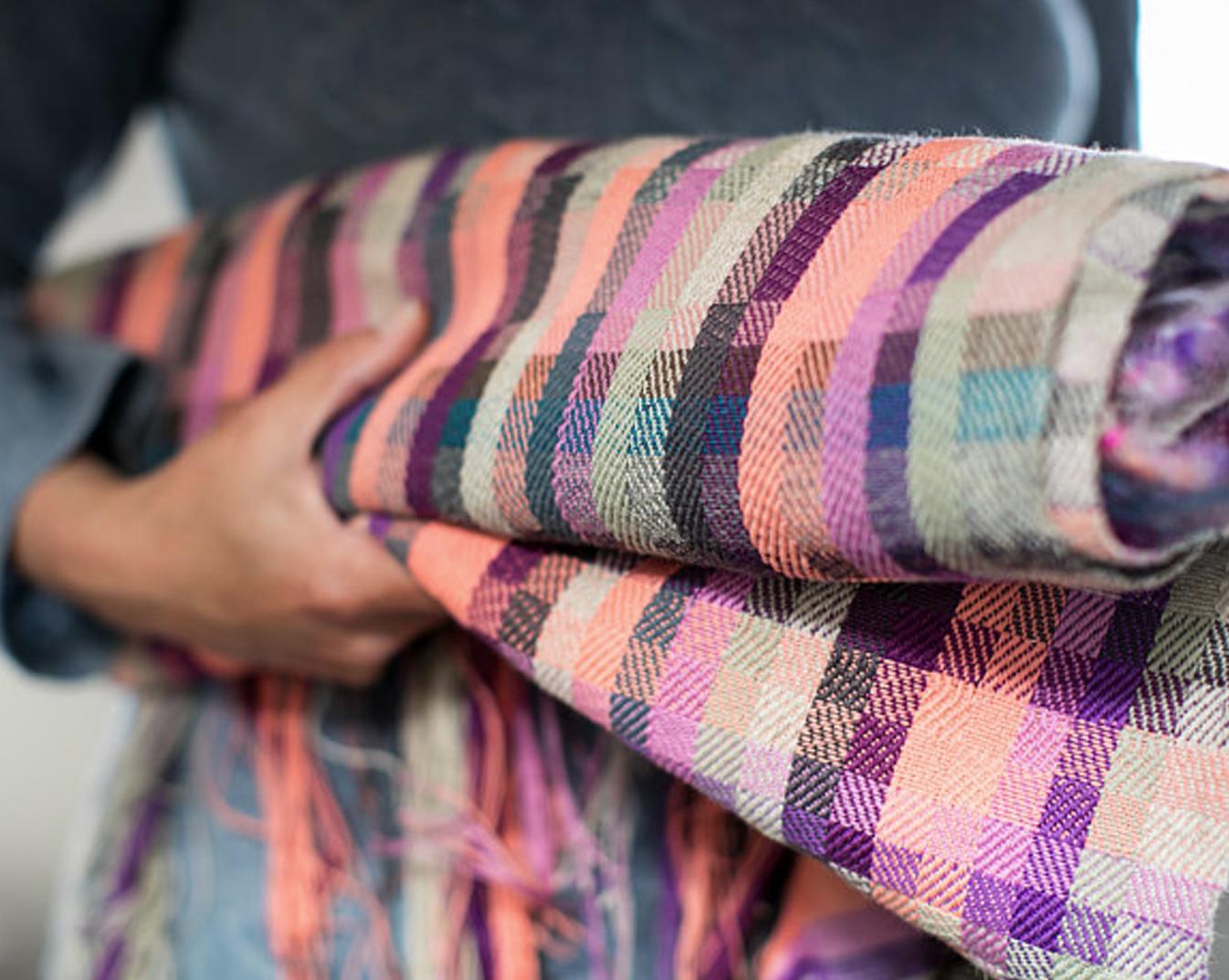 What I like about weaving is that you can have a loose creative flow, but there is a mathematical and methodical process behind it. There are physical components such as weight of yarn and length of warp but you also have to consider the number of ends, picks, and quantity of shafts to use. Designing any fabric requires detailed planning and a vision of a final result…..obviously, with a few adjustments along the way. My creative background as a graphic designer means I am very comfortable with both colour and concept development. I have to say though weaving is not the same as mixing paint. :)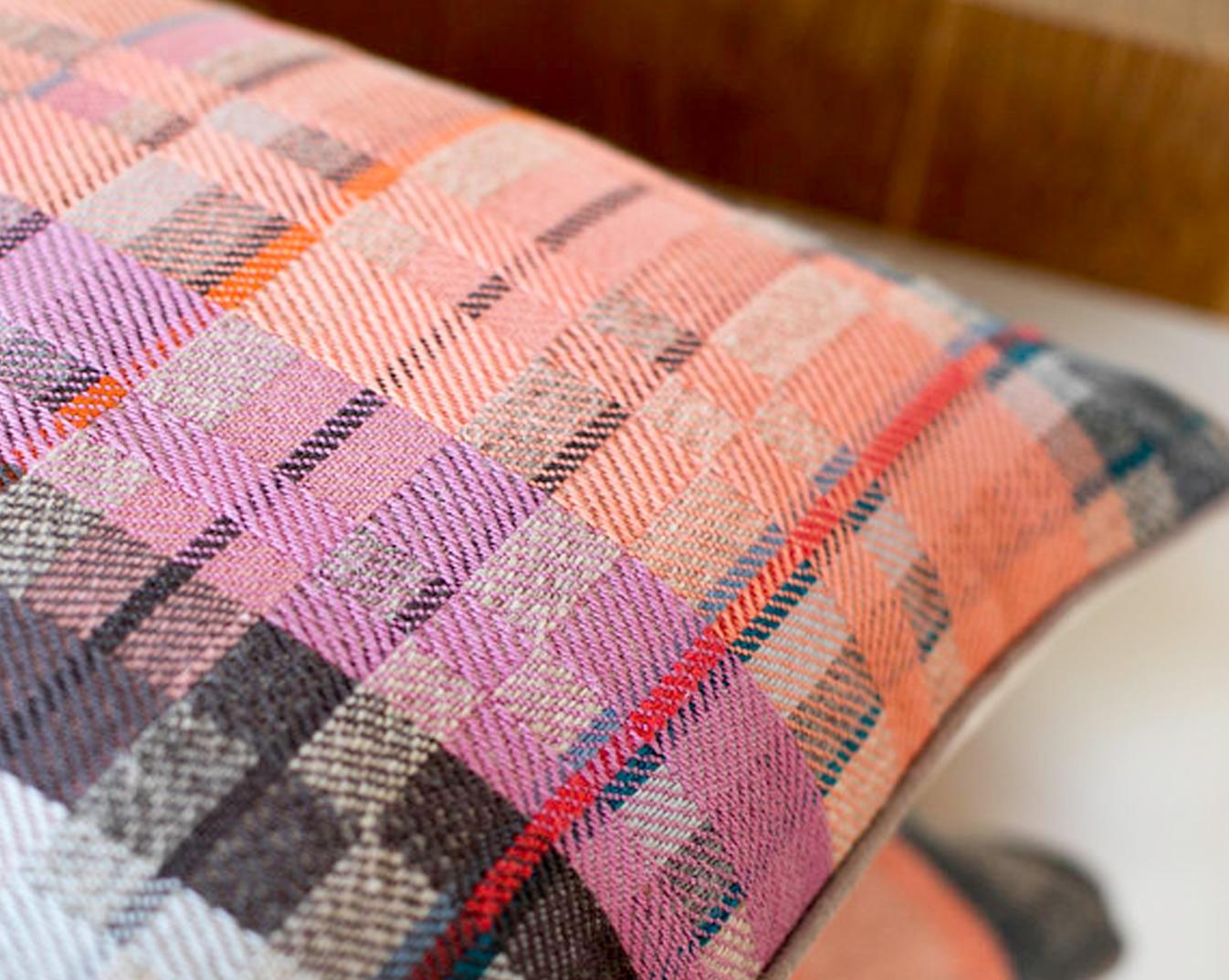 My main source of inspiration for my work is nature. I notice I have a tendency to weave according to the change in season. So in the Spring my fabric is enriched by the bright, vivid colours of floral blossom, where as in the Autumn I use more of a earthy tonal colour range. The great weavers, artists, and makers have also influenced my work.
The weaving process itself is repetitive, almost meditative with its slow and timely approach, which I find soothing and calming.
After learning basic weave, I soon discovered that the cloth could be turned into an actual product and gain functionality.
I started producing cushions and then quickly progressed to making cosmetic bags and tote bags. Lately I have come up with a design for a crossover bag that I particularly enjoy making. I love the idea that this item is both aesthetically pleasing as well as being tactile and practical in its every day use. The creative process also involves working with leather, which has its own challenges, like a few broken needles. :)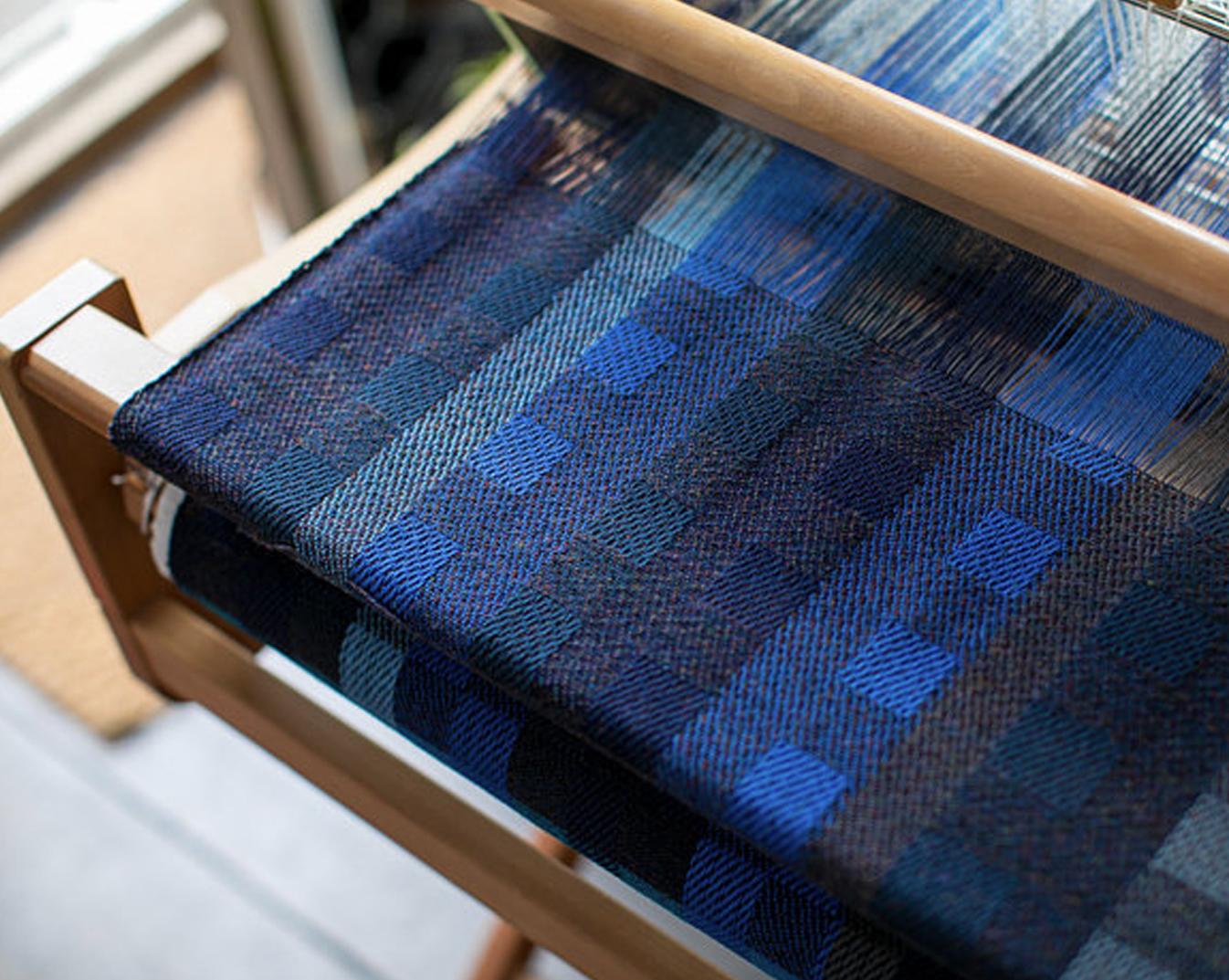 During the lockdown I had the time to learn additional weaving processes and techniques including hand dying my own yarn. I have also managed to add a variety of products to my brand, and as a result I have been given the great opportunity to showcase my work in the online Landmark Arts Centre Textile Fair.
Please look through my catalogue of products. I hope you will find something you both like and enjoy wearing, as much as I did creating it.
Many thanks, Sasha
https://www.loomandbloom.co.uk