Welcoming textile artist Sarah Moroney to the Contemporary Textile Fair Online 2021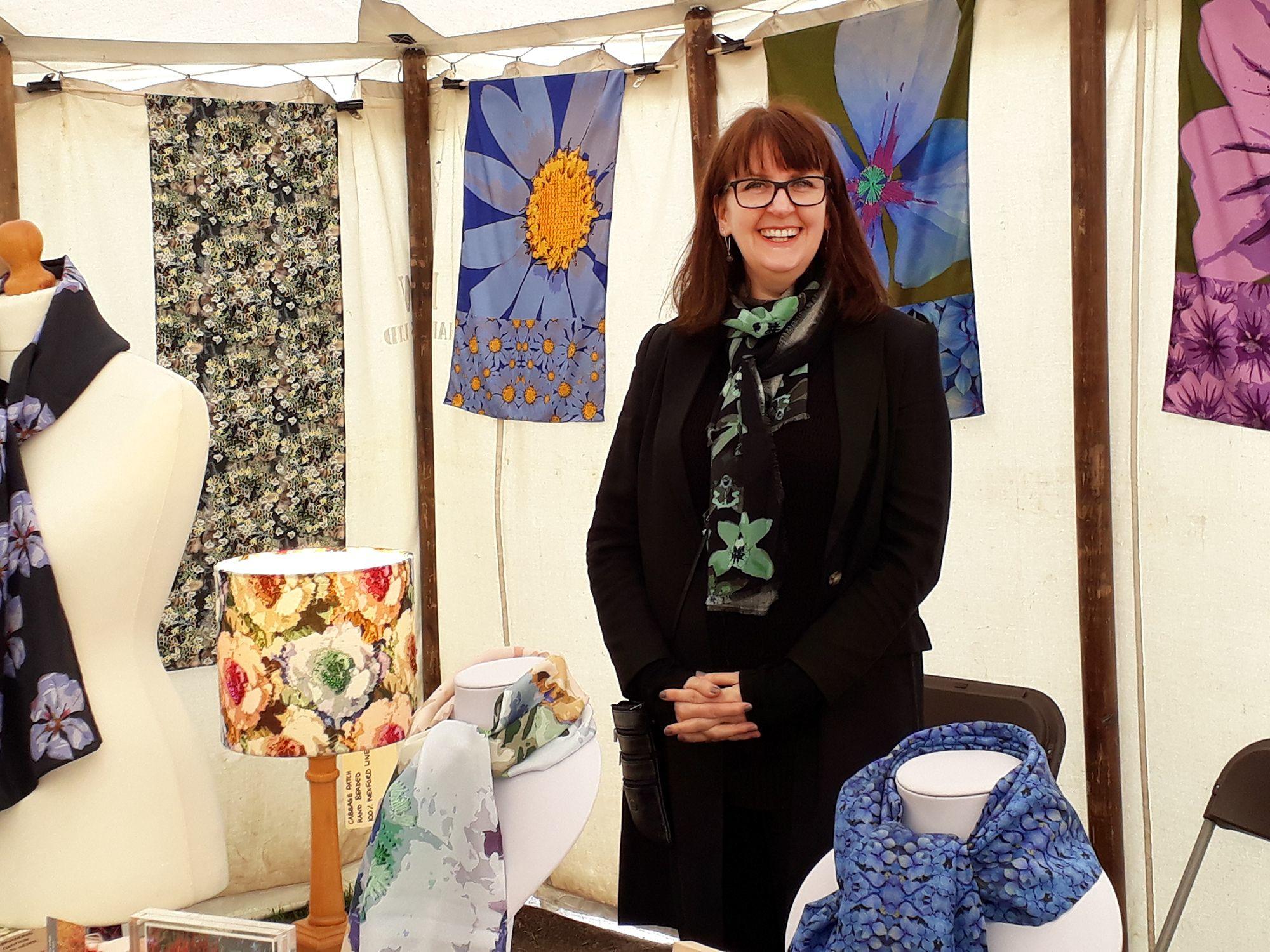 Hi, I'm Sarah and I am a textile and print designer. I have always been involved in the creative industries but indulged my passion for art, and textiles in particular, by taking a degree in Contemporary Applied Arts as a mature student. I absolutely loved it and it rejuvenated my passion for art and the education of art and creativity. So, I combine my time between being a designer and an art technician in a university Education department.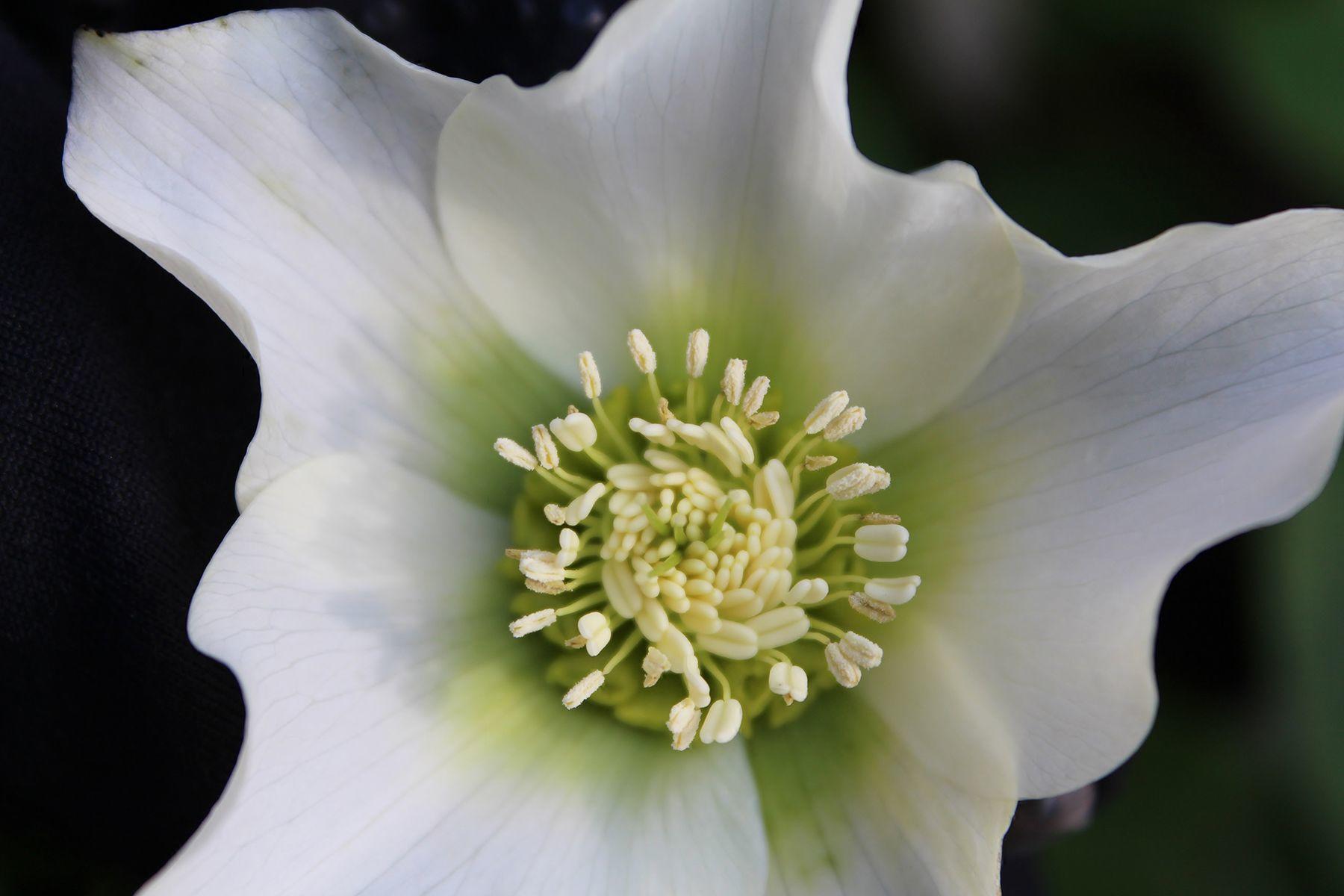 I am an artist who is interested in provoking a positive emotional response from the viewer. My passion is taking photographs of plants and flowers; looking at their structure, colour and form and this is always the starting point for my work. It is very important to me to use my own photography and I use it to create artwork and print designs. My work encompasses traditional and modern techniques and I combine digital printing with hand stitch and embroidery to enhance the designs and make them unique. I design my prints to work across different product areas, not just textiles, and where possible I like to work in natural fabrics with an emphasis on colour.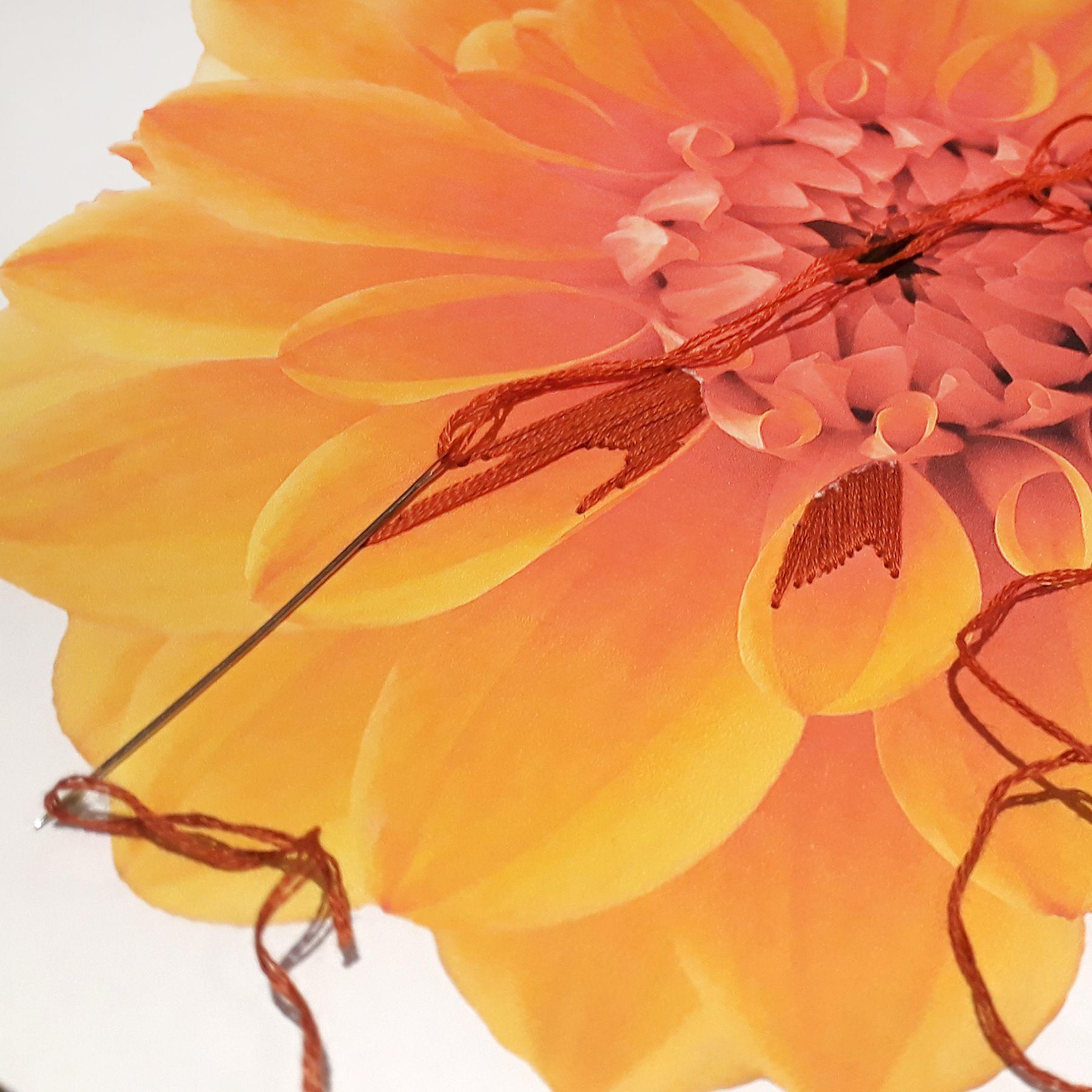 My process starts with taking a huge number of photos of any flowers and plants that happen to catch my eye. I then edit them in Photoshop to see which ones would lend themselves to a design. I print off a copy of the flower and decide which parts of the flower to embroider into. I love the therapeutic nature of hand embroidery and it is a temptation to carry on and completely embroider the flower, but the combination of the photographic detail and the hand-stitched makes the work more individual and exciting. A very lengthy process of scanning the embroidery into the digital image is the next step and then I start working on the print design. I sometimes have a strong idea of how I want the print to turn out, but other times I let the shape of the flower dictate how the design evolves organically. I have my designs digitally printed in the UK and most of my products I make myself as I am proud to be a designer-maker.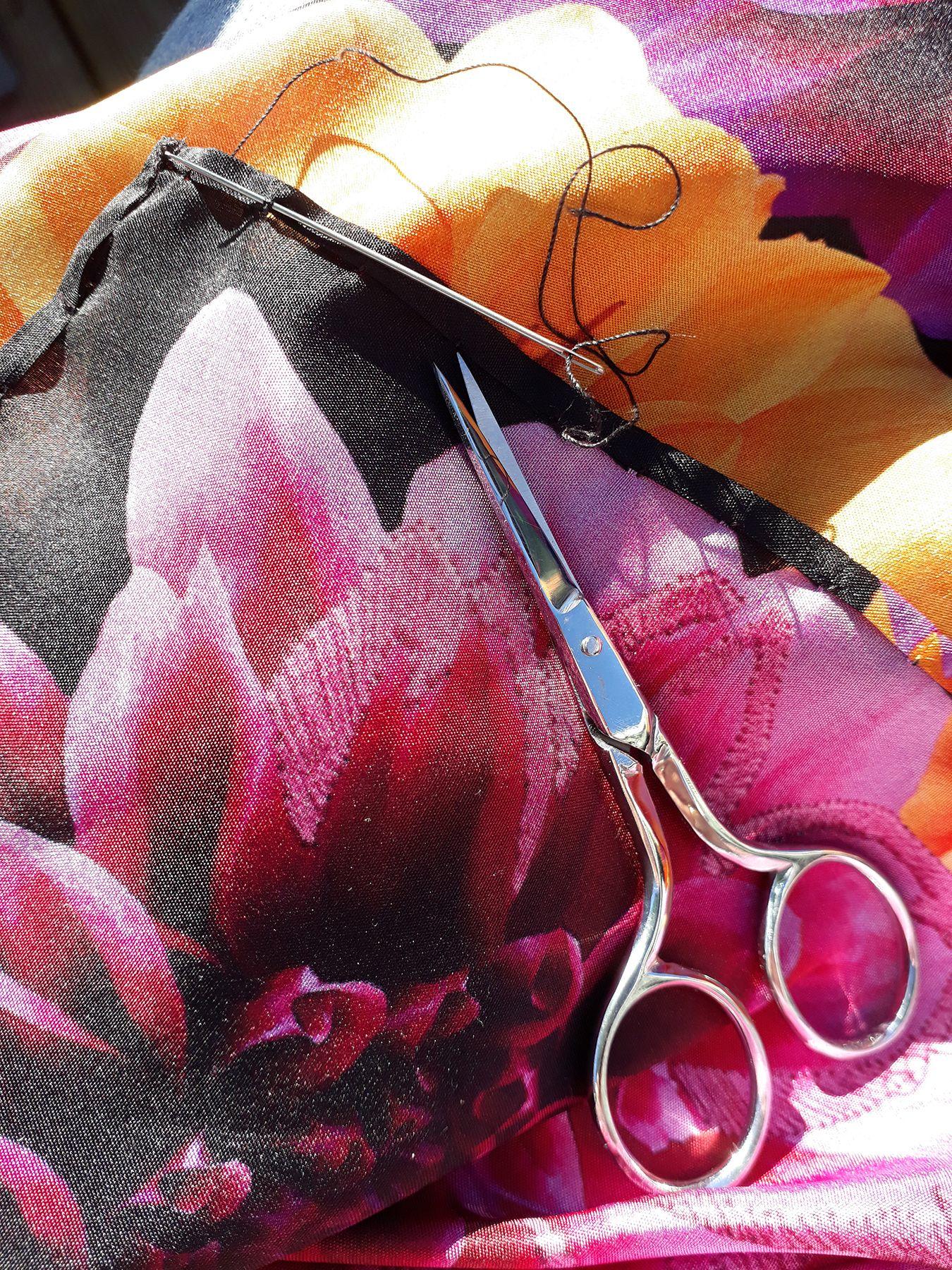 Covid has been a difficult time as a designer, all the craft fairs that I would have attended were cancelled and I prefer face to face than online, the softness of my silk scarves are difficult to convey online for example and more importantly I miss the people. I kept business quiet last year as I had other concerns to deal with, and whilst I took so many photos on my walks, I didn't get around to using them for designs. I feel ready to do that now, which I'm pleased about. And I'm excited to be taking part in the Contemporary Textiles Fair Online, the next best thing to being there in person.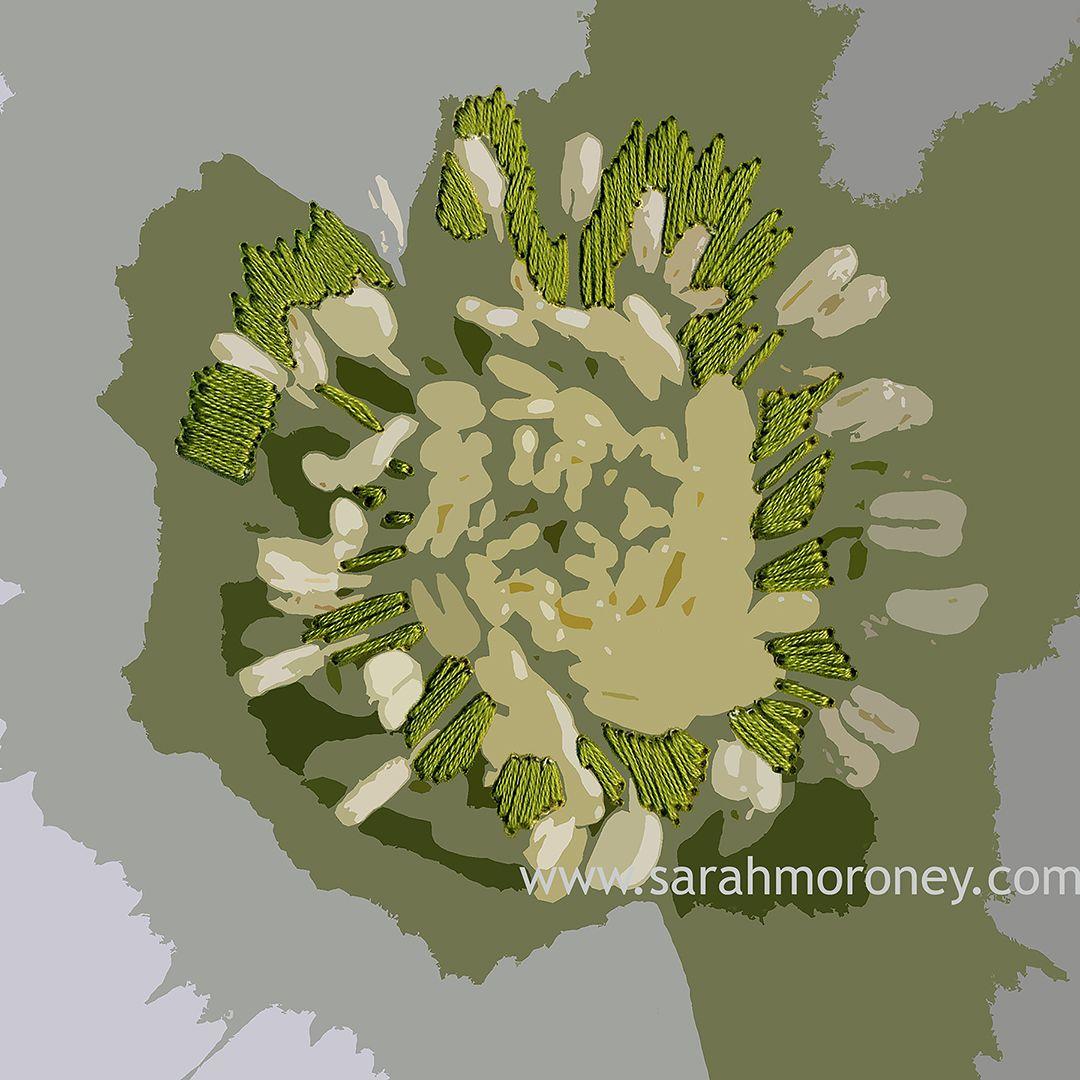 The best advice I have been given as an artist is not to force the creative process. When I'm stuck for an idea I just sew, nothing, in particular, sometimes even a cross stitch kit. I would pass that advice on, take your time, don't force it, enjoy it as the results will be so much better.