Welcoming artist Penelope Cream to the Contemporary Textile Fair Online 2021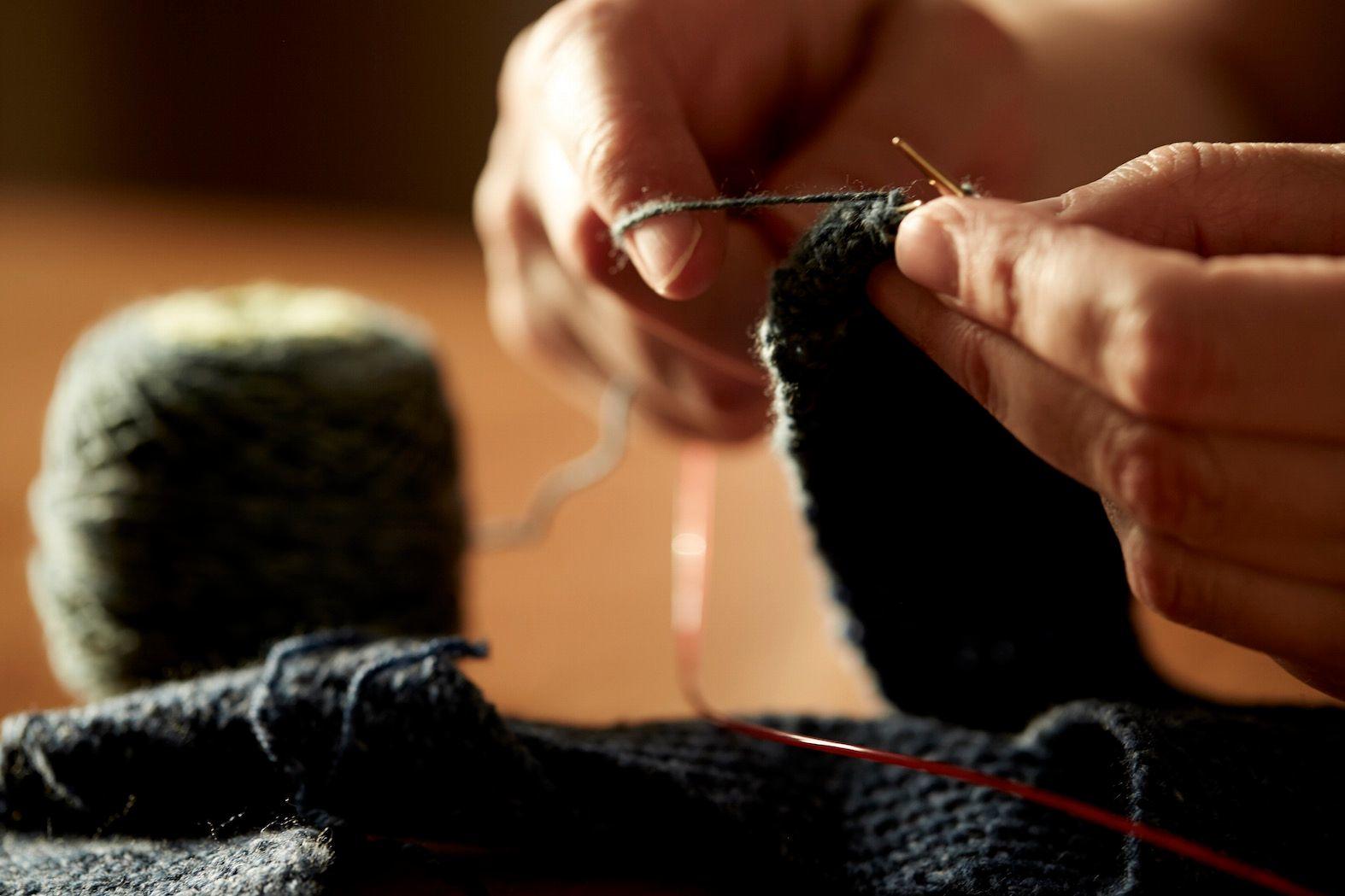 I design true limited editions. Every one of my hand-knitted ties and scarves is different from the next. Designed individually by me in London, the items are inspired by travels, conversations, and textiles of wondrous colours.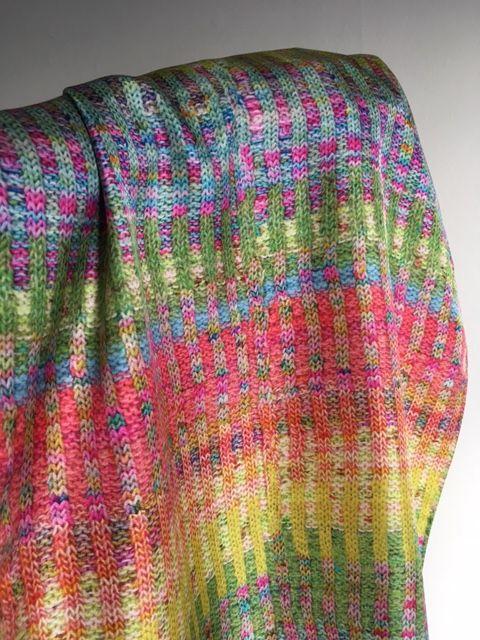 I am fascinated by colour and texture and the way in which the two combine to unfurl and spill across the fabric of each stitch pattern. Since my very early childhood, I have pored over fashion catalogues from the 1930s, and would carefully turn the fragile pages of my great-aunt's knitting patterns that had been passed on to my mother.
I am touched by how a simple, traditional craft and a clean, pure design can evoke such nostalgia in my customers. Each sale and each commission teaches me more about how my designs carry personal meaning for their purchasers and their wearers. They enjoy a nod to the past and invite a knowing glance from those who recognise the timelessness of good contemporary design.
My formal training is in various different areas, with a strong overlap between art, modern languages and science. I followed at first a traditional academic path in modern languages whilst continuing with design and received a number of graphics and illustration commissions whilst at university. After my first degree I did some applied training in the world of illustrated print media and design and worked for some years commissioning large international publishing projects.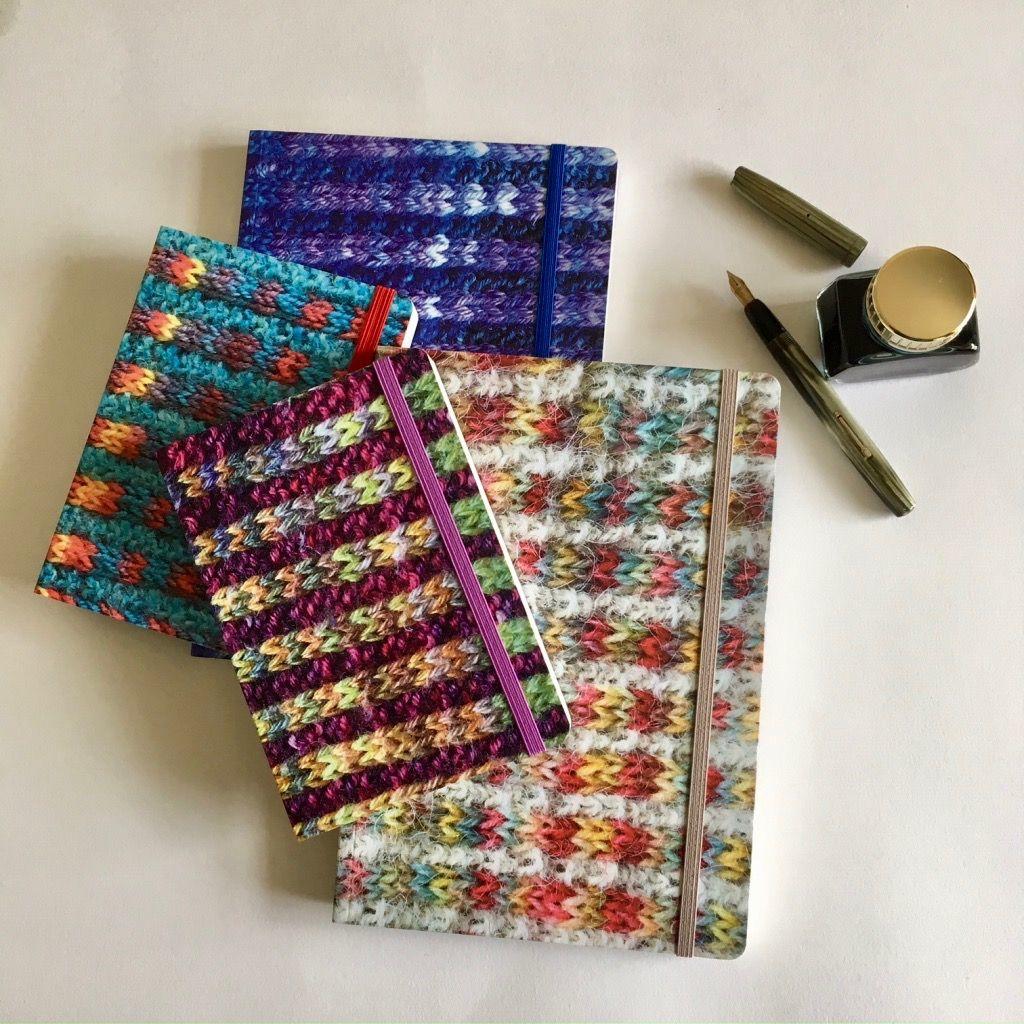 My interests continue to span art and science, and designing for hand knitting draws these together. I remain fascinated by the way in which colours are produced using skilled manipulation of pigments. The satisfaction comes from mathematically constructing a textured surface that combines three-dimensional form with variants of colour, either in a subtle interplay of similar tones or bright 'pops' of dense colour.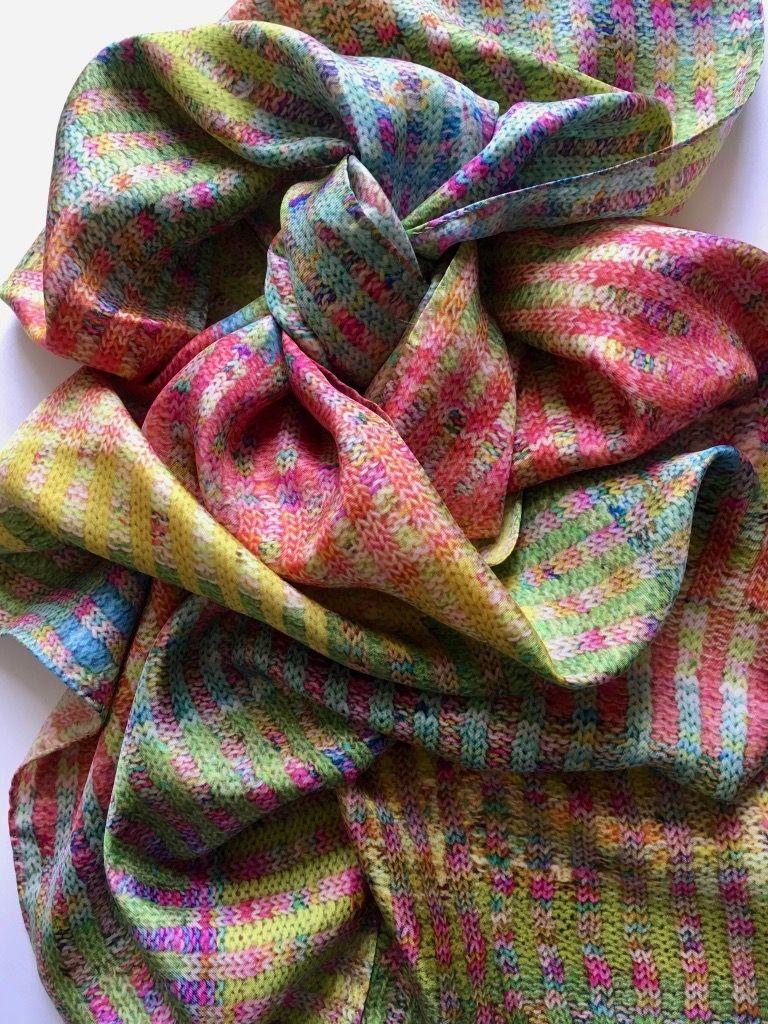 Much of my childhood was spent in a large household of many nationalities, interests and skills, where multiple languages, art and sciences all co-existed quite easily. There were doctors, scientists, a stage designer and linguists who were also illustrators, ceramicists, model makers, and writers. It was a house filled with the childhood books of earlier generations, and I grew up heavily influenced by authors and illustrators of the 1920s, '30s and '40s such as Jean de Brunhof, Edward Ardizzone, Edward Lear, and Kathleen Hale. Whether it was Babar the Elephant or Orlando the Marmalade Cat, or the scenes of Ardizzone's shipwrecks or heroic adventures, many of the characters wore classical suits - and ties.
My later influences remain close to the same time periods, with the textile designs of Sonia Delaunay - especially those of her collaboration for Metz & Co - and the photography of Horst P. Horst being particular favourites. Horst's striking compositions for Vogue that use a bright splash of colour against more muted shades are one of the inspirations for my current collection. I hope that my designs can provide a similar elegant focal point to today's wardrobe, bringing a design twist to those appreciate classical style.
All the production processes that make up my ties and scarves use traditional, heritage techniques – there are no short cuts here. Each skein of wool that I select is dyed in exquisite, saturated colours by the carefully selected studio dyers. No two skeins are the same, and each design is unique.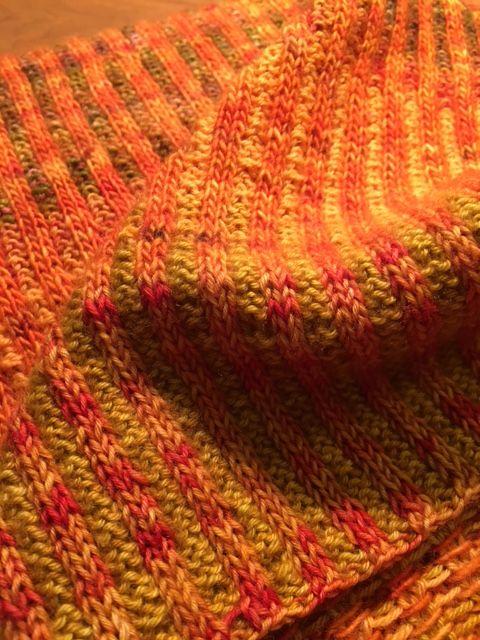 Each wool tie is hand-knitted using traditional, heritage techniques. The distinctive loops and ridges are what make the ties stand out. Each row is hand-crafted, and as a finishing touch I add a silk neck lining and woven label. The 'knitted' silk pocket squares are designed as knitted fabric before being printed onto luxurious silk twill and finished with a hand-rolled hem. These are the perfect accompaniment to the knitted ties, and create a stunning optical illusion.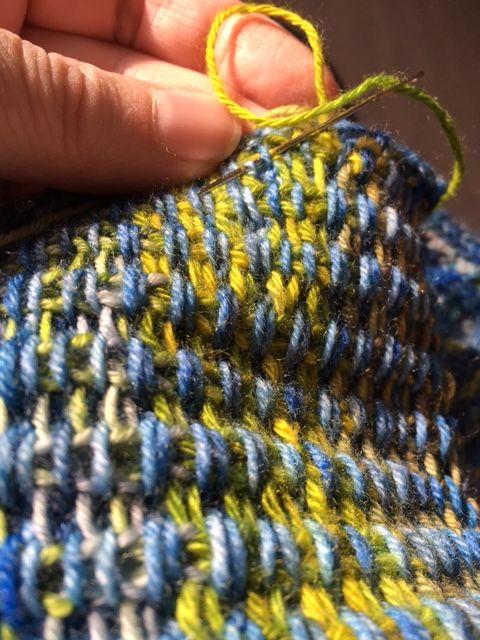 I really enjoy working on bespoke commissions. My large wool hand-knitted scarves have turned out to be popular bespoke items and are often sold before I can photograph them. They contain about 40 separate colours and for these I use a design process that is rather like painting with wool, melding the colours as I work. My collection of 'knitted' illusion notebooks is proving very popular and uses the wool designs transferred onto stationery by an excellent British printer.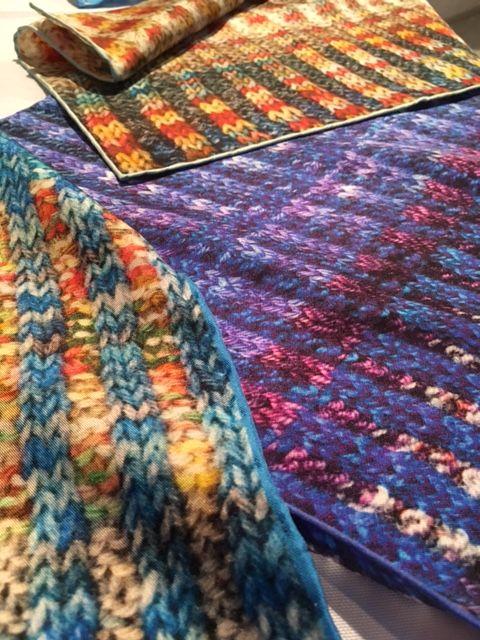 These pandemic times have held some challenges for me as a designer. In addition to my design business, I have a role as a clinical psychologist specialising in complex medical conditions. It's been a busy time as I also work on several national projects supporting both NHS staff and people with COVID-19. I feel proud that I can be involved so directly in contributing to the efforts to manage the pandemic but have missed the conversations with other designers and customers, although every order and every email has been a pleasure to receive. I am lucky that I have my design projects as a balance to keeping up with the twists and turns of virology and epidemiology.