Welcoming textile artist Nancy Shafee to the Contemporary Textile Fair Online 2021.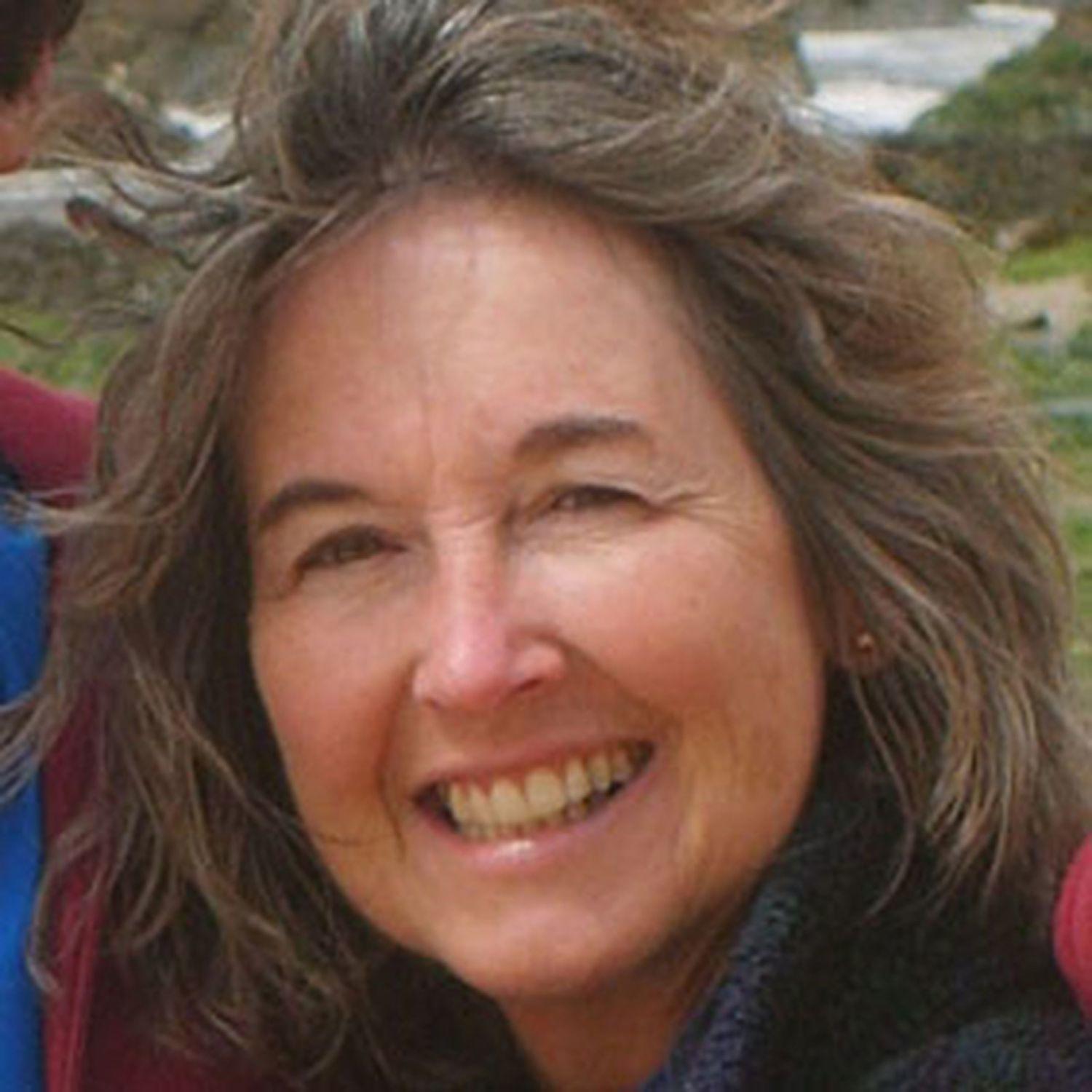 Nancy Shafee joined the Surrey Guild of Craftsmen in 2013 having 'rediscovered' her love of working with textiles. Nancy originally studied fabric and fashion design at St Martins School of Art (now Central St Martins), subsequently working in Finland as well as the UK, and also producing designs for the Russian market. Then came a change of direction – in publishing, PR and marketing, and for several years she ran a private practice for a gynaecologist in Guildford and offered a locum medical PA service.
However, her new 'career path' was to encompass recycled fabrics – primarily silks and cottons - and creating her own fabrics with natural fibres after becoming captivated by the alchemy of feltmaking – from fibres to fabric with just hot water, soap, and a bit of effort – and myriad colour combinations limited only by one's own imagination.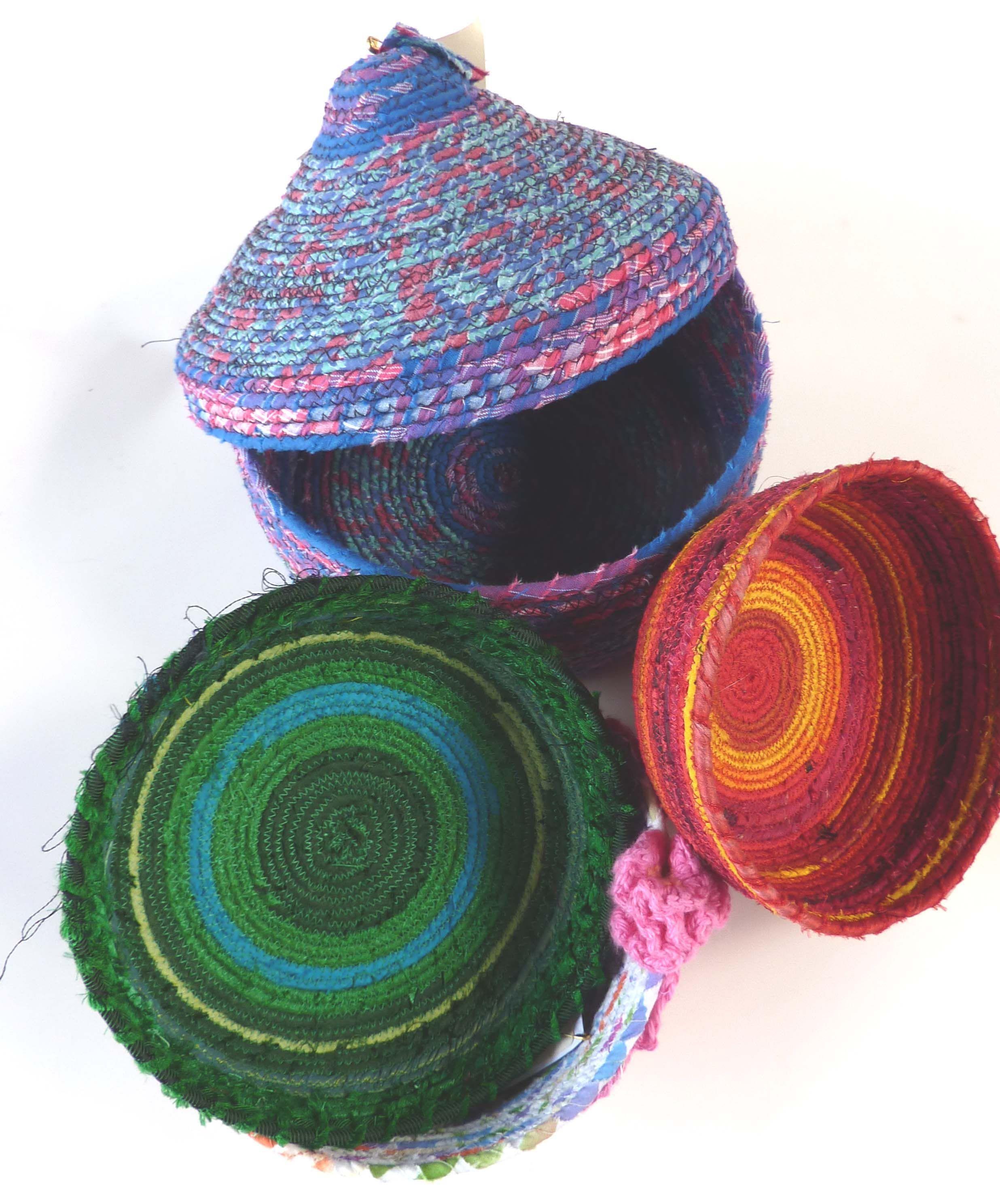 Coiled baskets in recycled fabrics
Nancy loves teaching those at the beginning of their feltmaking journey passing on that early excitement in colour and texture. She offers one to one sessions as well as teaching large groups, even hen parties for making flowers for the bride's bouquet!
During the difficult months of 2020, she has converted a lot of these workshops into kits with fully illustrated instructions and all the fibres needed for the chosen project and in a choice of colours.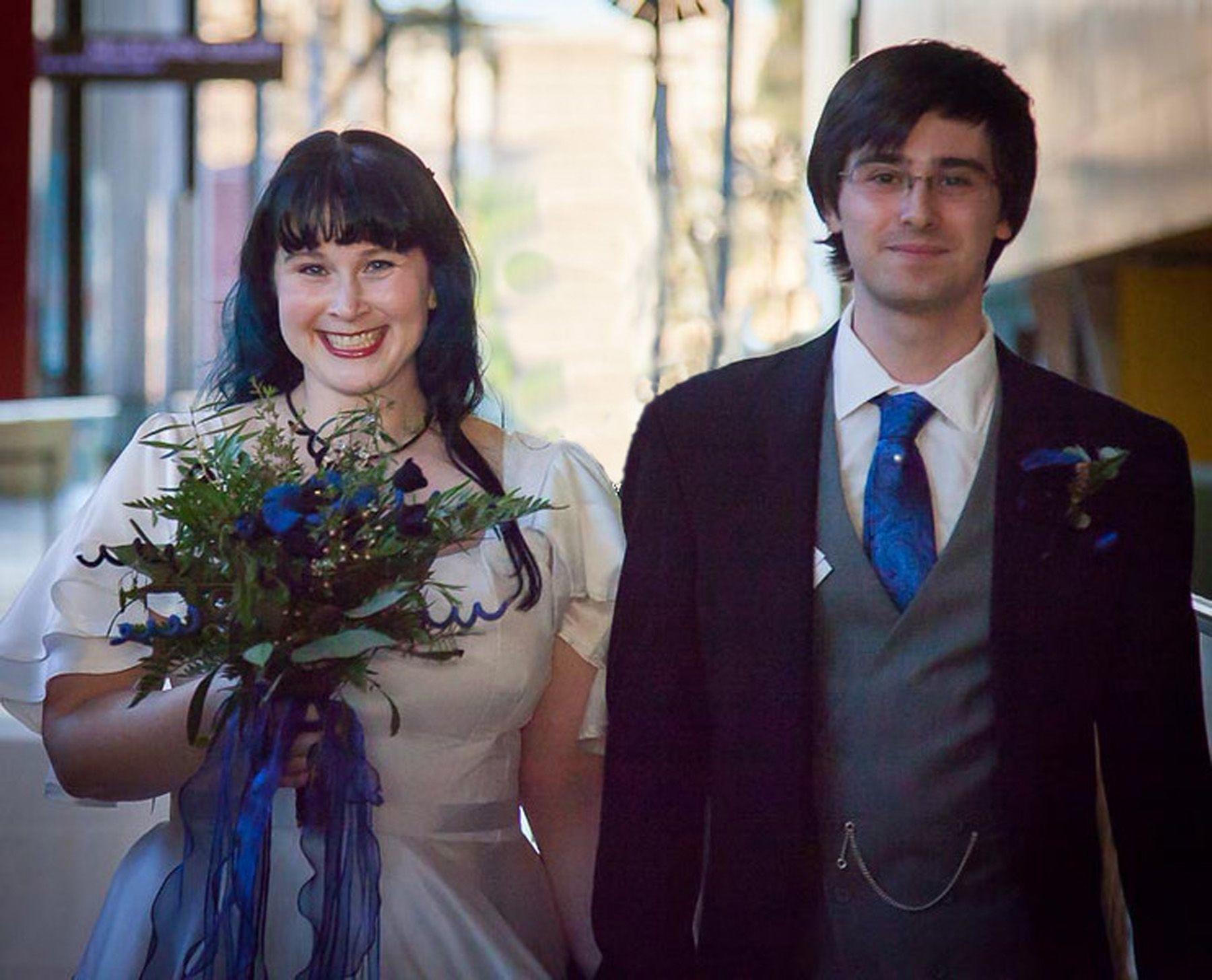 A bride can help make her own bouquet
Simultaneously, having collected fabrics for many years, she turned her hand to making coiled fabric baskets under expert guidance from Helen Dieghan. These baskets are useful for so many things from keys in a hallway to makeup or hair accessories in a bedroom and all those strange small things that seem to gather in a kitchen (paperclips, rubber bands, used postage stamps!). Many are now made to order in customers' own fabrics or colour combinations, and when Helen decided to stop teaching, she asked Nancy to take on her classes, so she runs these for individuals or small groups.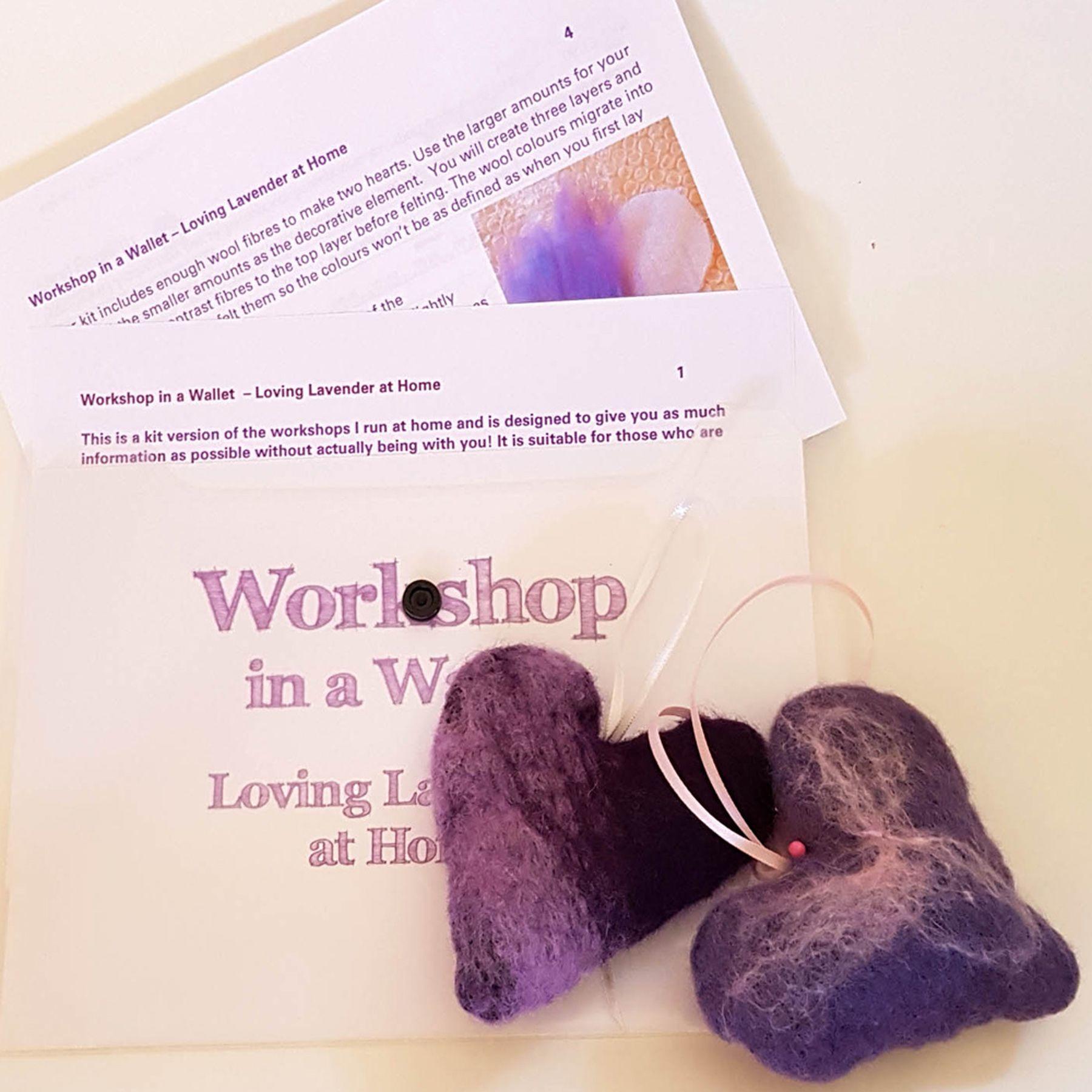 Workshop in a Wallet
Nancy sells her gift items, home decorations, and fashion accessories through The Surrey Guild of Craftsmen Gallery in Milford and in other independent outlets as well as online.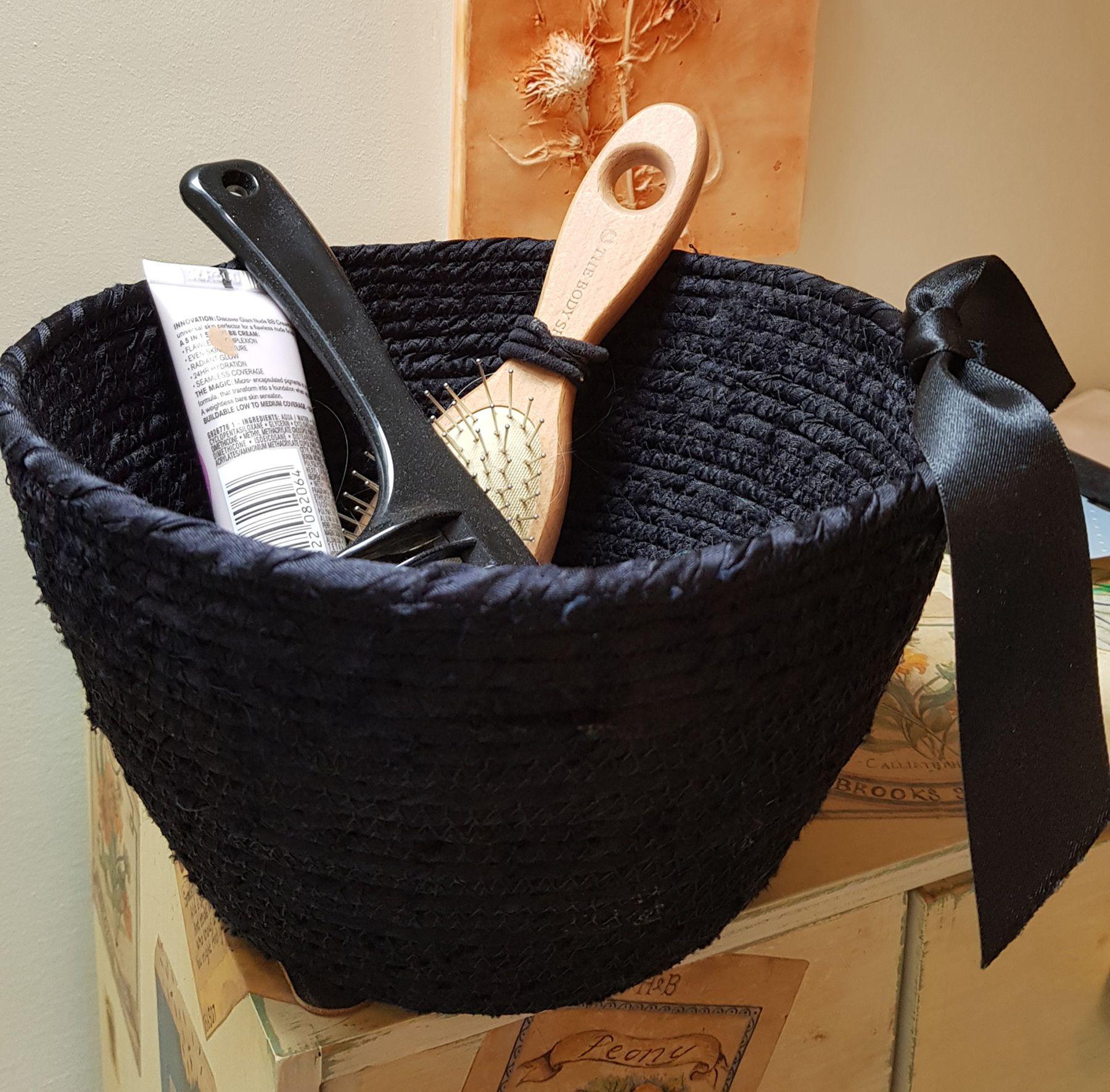 Baskets for gathering small items
Nancy took on the chairmanship of The Surrey Guild in 2016. Usually a four-year term, due to the pandemic she is still holding the reins which should have been relinquished last year – a chance to consolidate plans for upcoming exhibitions and a new online shop for the organization. In 2019 she was shortlisted for the Wool Innovation Prize for her range of cremation urns suitable for natural burial grounds, incorporating both flamboyant decorative items and more subdued 'huggable' pouches.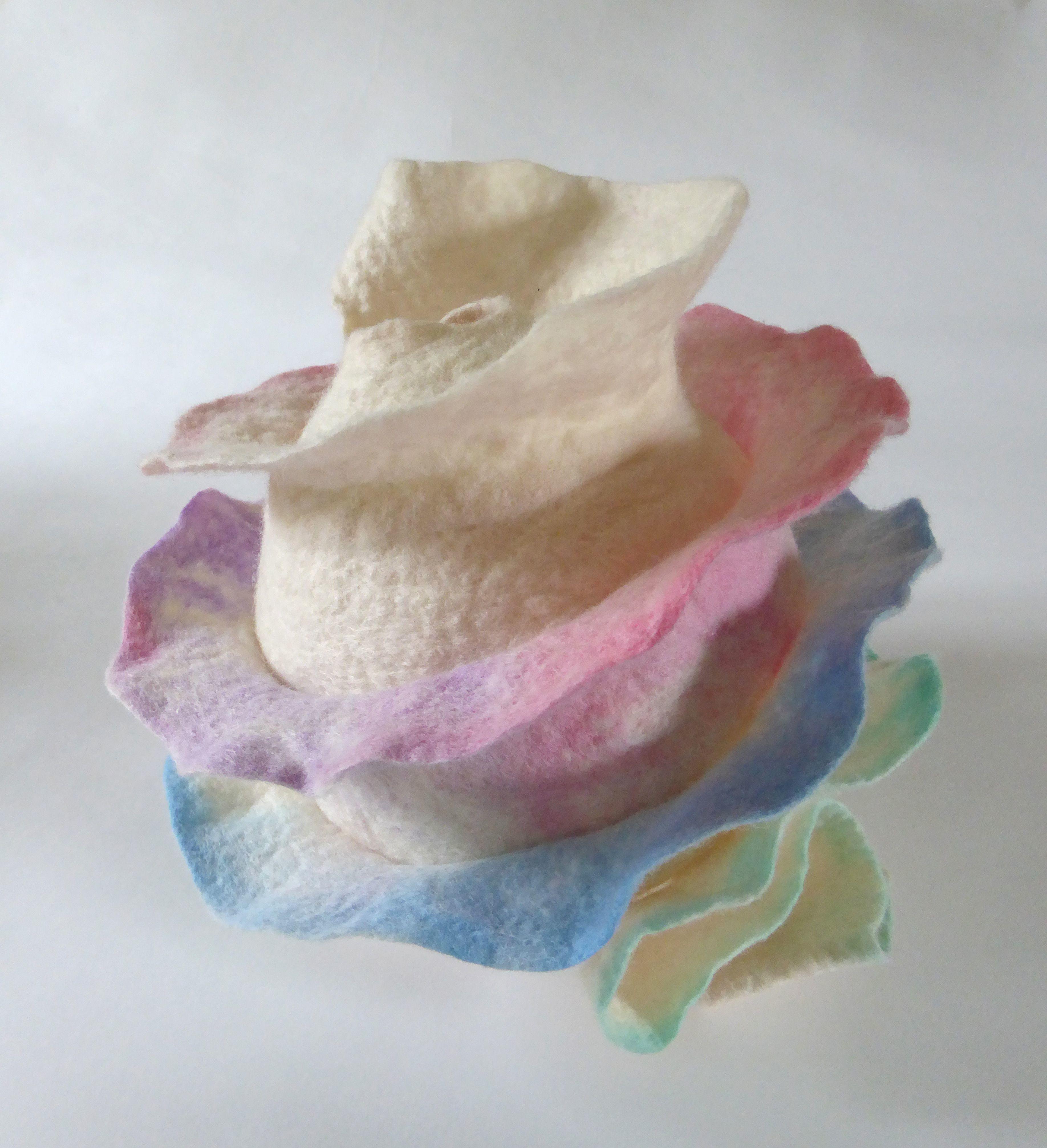 Windmills of your mind
Nancy is a member of the International Feltmakers Association, Surrey Artists, Crafts Council, Heritage Crafts Association, Guildford Art Society and American Fiber Art Network. She collaborates regularly with other members, particularly on development ideas. She has been a member of Mensa for more than 40 years and supports the Campaign for Wool.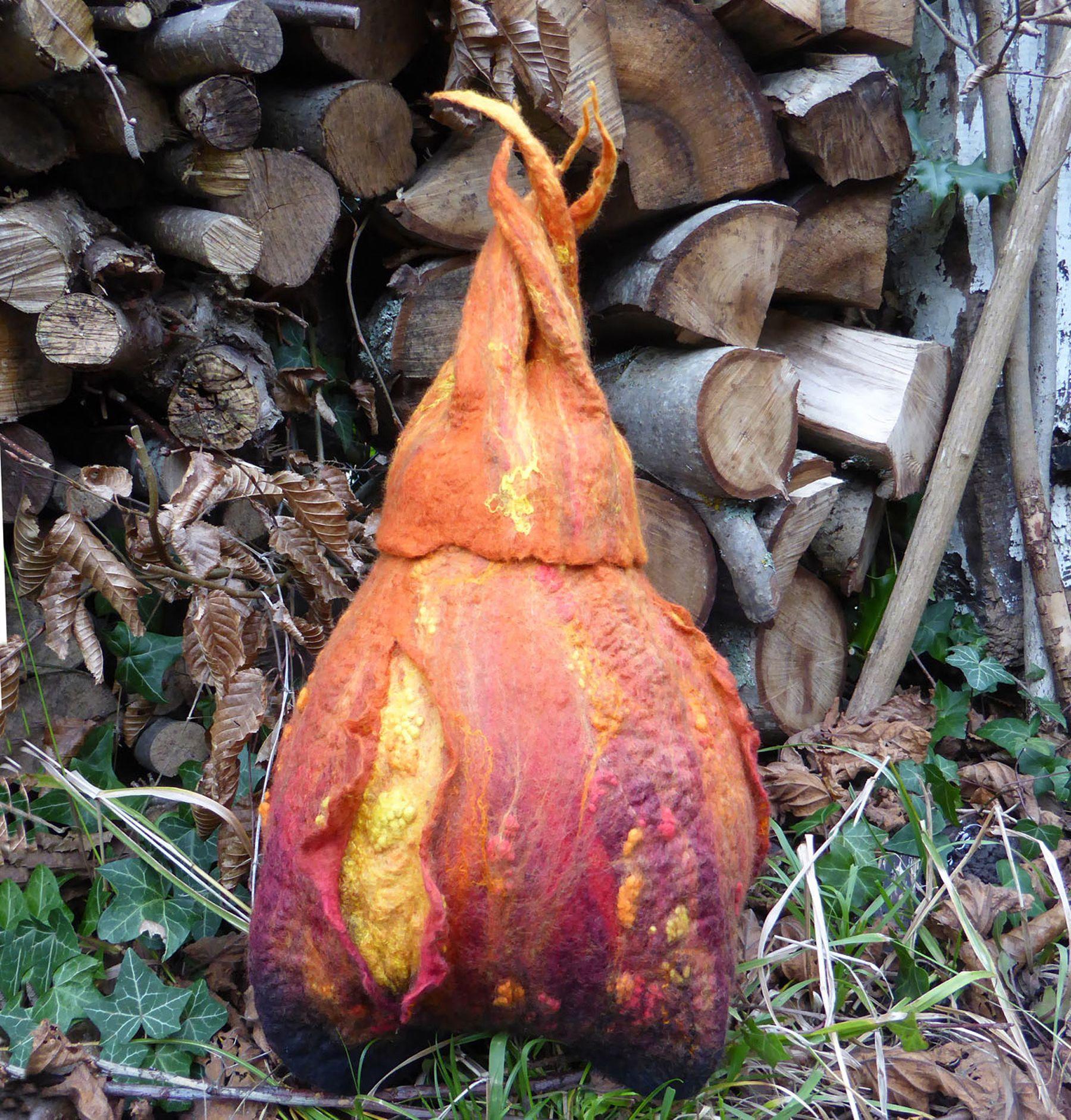 Elements - Fire
Her work can be seen on:
https://www.flights-of-fantasy.com
https://www.thesurreyguildofcraftsmen.co.uk
https://www.wellurnedrest.com
https://www.facebook.com/fantasiesinflight
https://www.facebook.com/charlescottagestudio
https://www.facebook.com/wellurnedrest
https://bctf.co.uk/catalogue/flights-of-fantasy.html
https://www.craftscouncil.org.uk/directory/nancy-shafee