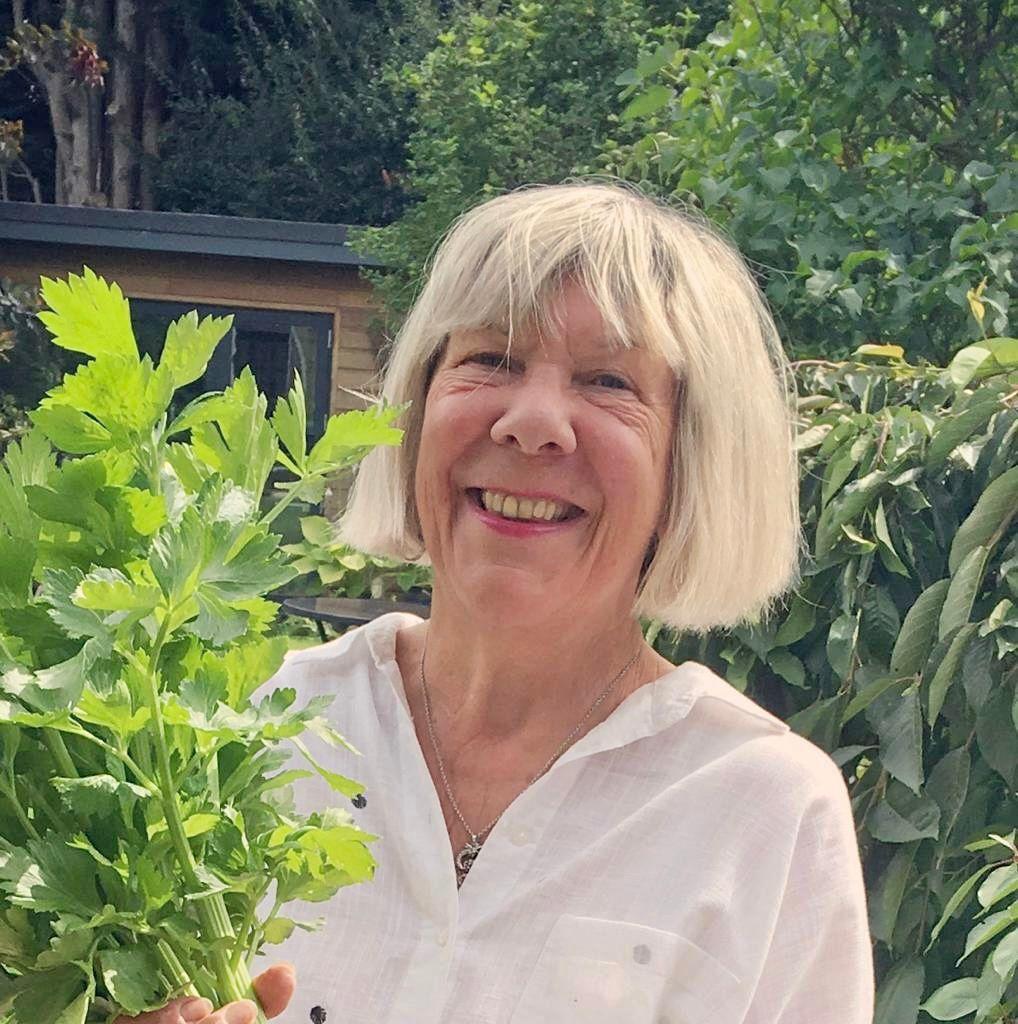 Welcoming textile artist Linda Jenkins to the Contemporary Textile Fair Online 2021
Linda Jenkins' work is the result of a deeply intertwined combination of experimental processes and personal experiences, particularly of landscape. She is naturally drawn to water, rocks, and skies and the way that the different textures, colours, and shapes found in different places define the mood and quality of the visual and emotional experience, thus lodging themselves somewhere in the recesses of the mind and body later to emerge as the expression of evocative memories.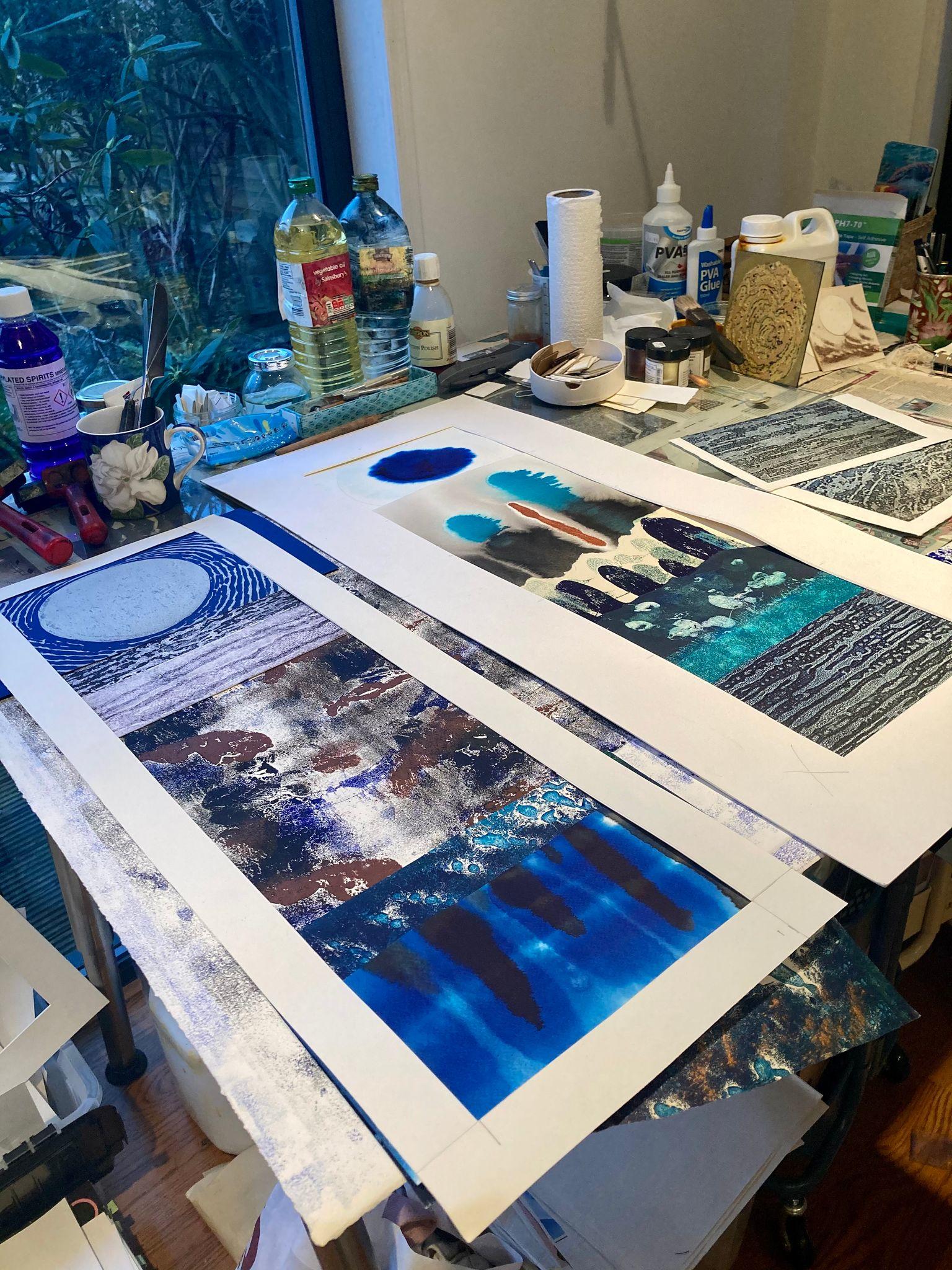 The practical process of Linda's work begins with the ongoing production of raw source materials, to be used later in the making of finished artworks. Her methods are experimental and playful, initially with no particular idea of where or how the surfaces made are going to be used. Linda uses many different approaches, including the printing techniques of monoprint, lino, and collagraph, and working with liquid inks. Her prints are often constructed with found materials including fabric scraps and threads, and she works on a variety of surfaces including fabrics and papers. In her studio she may one day be found dipping paper and fabric into water trays for acrylic ink dripping, another using her printing press to work up collagraph prints, and another rolling printing inks onto large sheets of glass to monoprint with frayed muslin.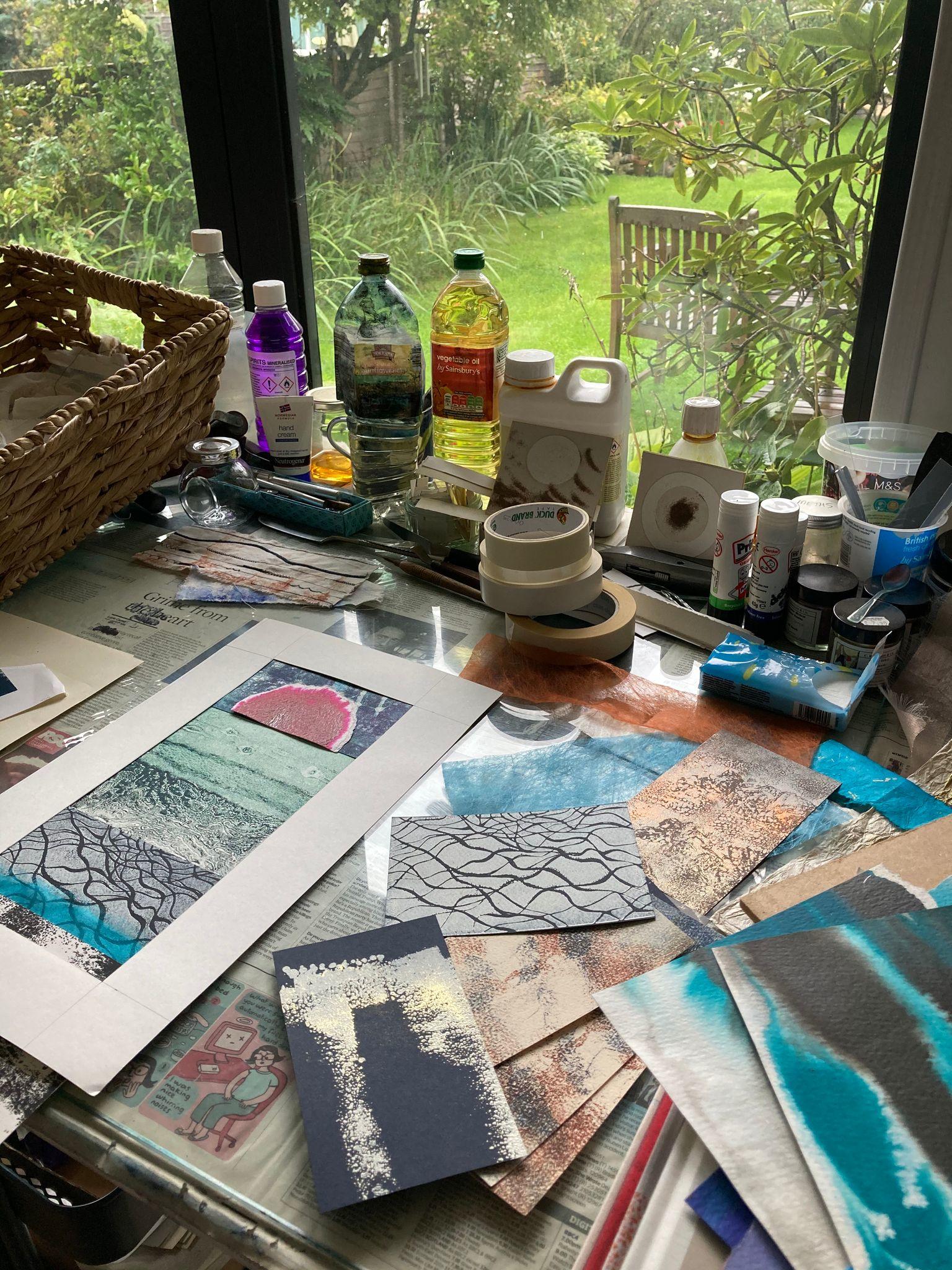 All of this results in a huge range of materials to be put to use in the creation of the artworks. A few years ago, after some wonderful travels, Linda realised that the defining feature of all the places she was most struck by around the world was the horizon when in vast outdoor spaces – something we don't experience in towns. With this in mind she began a series of work that played with this concept and the fact that by establishing a division – either a straight or curving line – across an image, it will instantly suggest a space with an above and a below. This above and below can be read however the viewer wishes to see it, but will almost inevitably evoke land or sea (or lake or river) below, and space or sky above.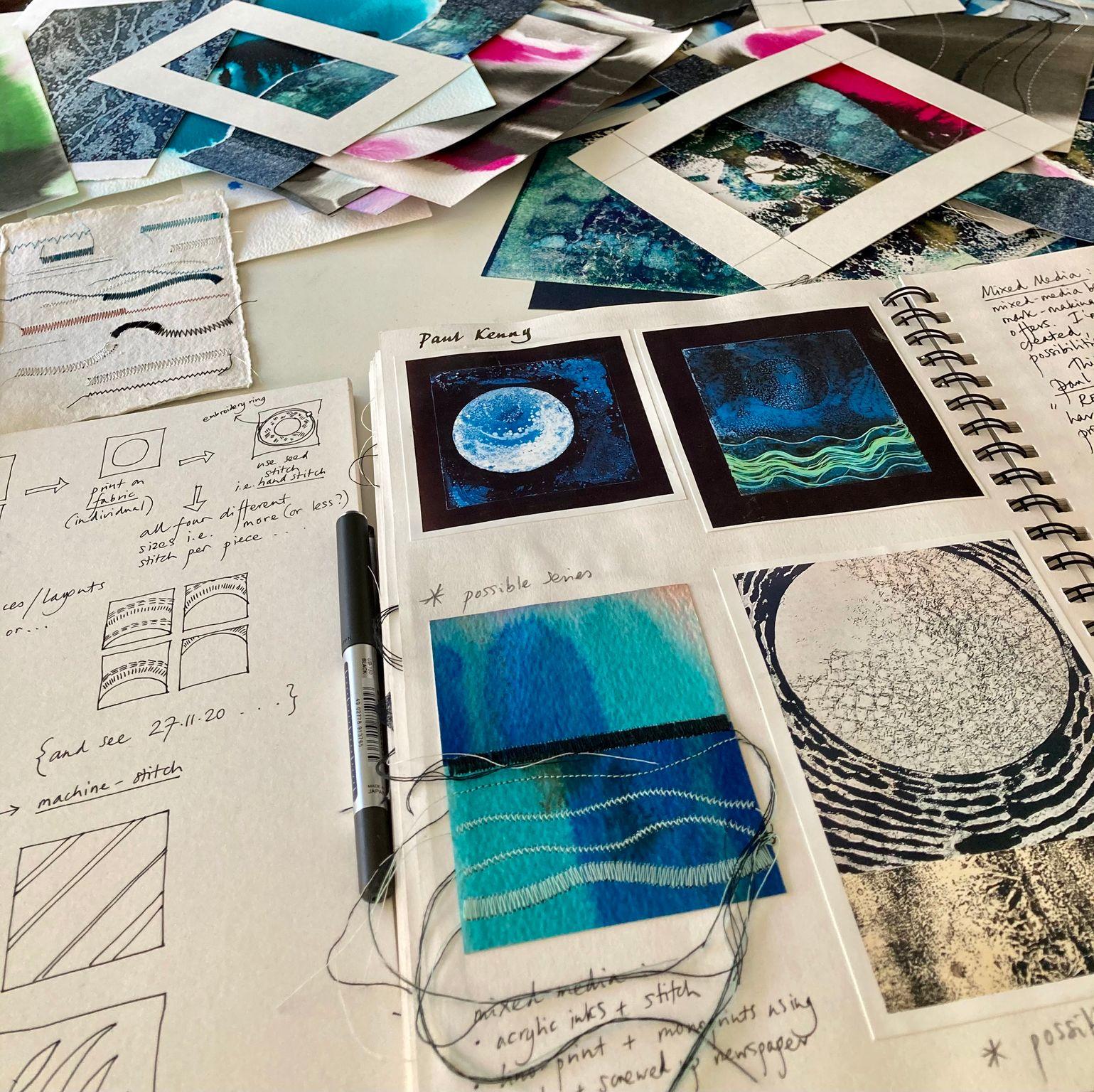 Thus, begins the process of choosing from the source materials, initially based on colour and texture, and then arranging, rearranging and reviewing the image emerging. This is an intuitive process and it will continue until Linda feels that the interaction of surfaces, colours, textures and tones has worked. The final stage of the process is to stitch the pieces together. Linda uses a sewing machine to do this, but the stitching is more than just joining – it is a method of drawing on the artwork to bring it to completion.
Linda likes this quote by the artist Paul Cupido:
"For me, personal experiences are the initial impulses to create. When presenting the work after a period of contemplation, I hope these feelings and emotions become more abstract and universal. In the end it is not about me, not about us, but a deeper universal emotion and connection."