Welcoming textile artist Kate Aimson to the Contemporary Textile Fair Online 2021
Like everyone, Kate's plans for 2020 were cancelled by the covid pandemic. She had withdrawn from the Contemporary Textiles Fair 2020 earlier as a late change of circumstances meant she was to accompany her husband to work in the Falkland Islands at the start of February. The Fifty Bees exhibition went ahead in Frome without her being able to attend. Kate carried on working in Stanley, preparing for Summer 2020 exhibitions and shows, but one by one they were cancelled or postponed.
On her return to the UK in June, an artist local to her put out the call for artists to participate in The Sketchbook Trail, an online entry for the 2020 online version of the annual Buxton Festival Fringe. The Fringe usually takes up the whole of July and fills the whole of Buxton and the surrounding area with artistic, musical, and theatrical events. This was Kate's entry to the event:
It shows her with her sketchbook of altered book pages. Some of these are now worked up and available to buy at the Contemporary Textiles Fair 2021. The altered book pages are unframed, and feature her small-scale English Paper Pieced Patchwork artwork. They are mounted on art paper and a standard 16" x 12" size for framing.
She spent the summer making two exhibition pieces (to be exhibited where? We'll cross that bridge when we come to it!). She completed a 3D piece about travel and lockdown, and a 2D piece showcasing the processes of her medium.
"Lockdown" expresses restrictions and longings as Kate found herself 8000 miles from her family in lockdown, then 8000 miles from her husband as she returned to the UK seeking dental treatment.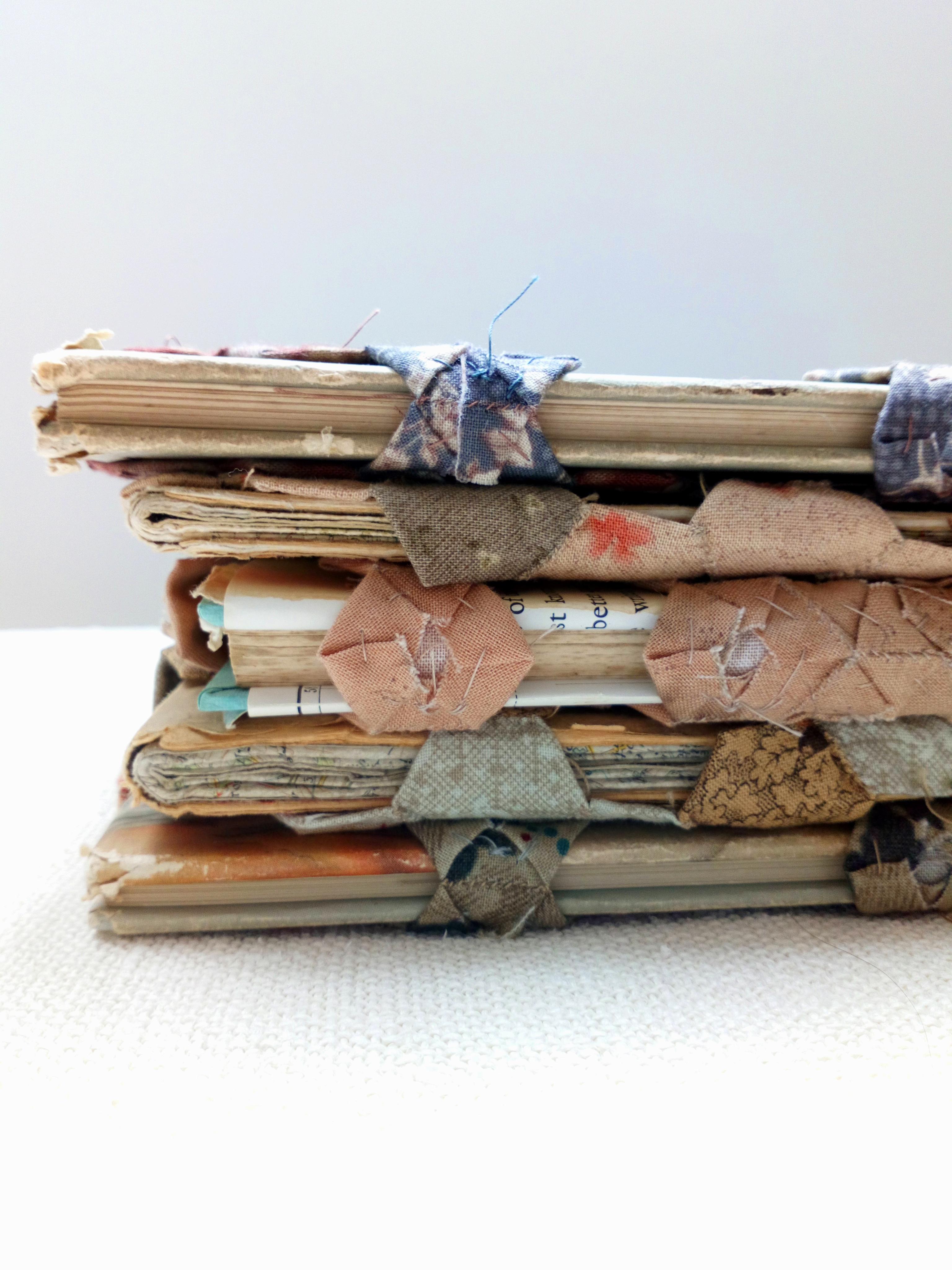 "Deconstructed Quilt" examines the varieties of processes that can be derived from the traditional method of English Paper Pieced patchwork, which involves tacking fabric hexagons over paper hexagons to form the primary units of colour and pattern. You can also see her trademark "holes" or negative spaces left to speak for themselves with the pattern.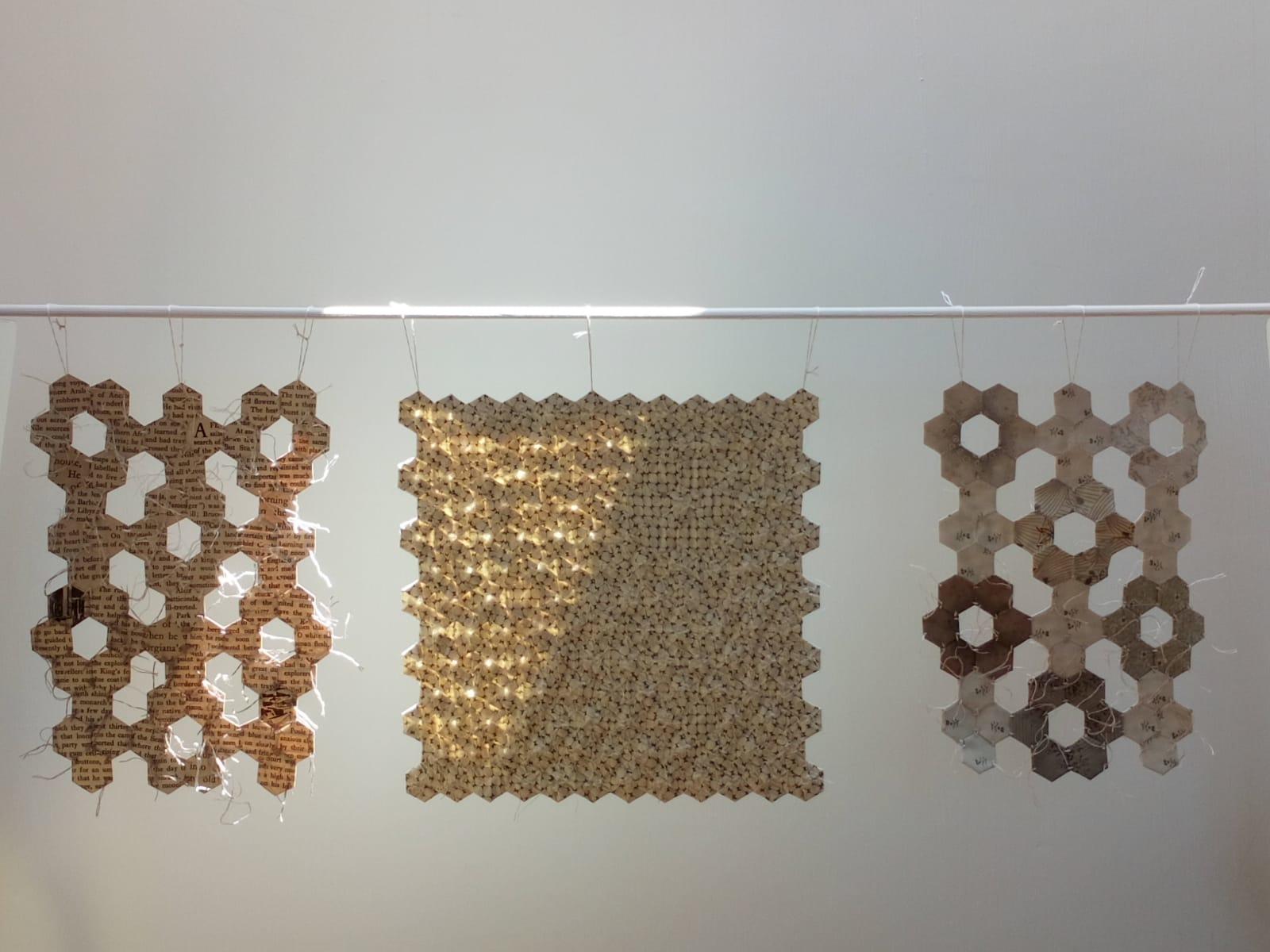 In September she returned to the Falkland Islands, and with no exhibitions or events in sight, took the opportunity to start work on a long-cherished dream. This is to make a large book, illustrated with the variety of patterns and techniques involved in her work. You can see individual pieces as they are made on her Instagram account, @aimsonkate, beginning from September, and carrying on up until now. Eventually, these will be collaged with text onto the individual pages of the proposed book. That is unless normal life resumes.