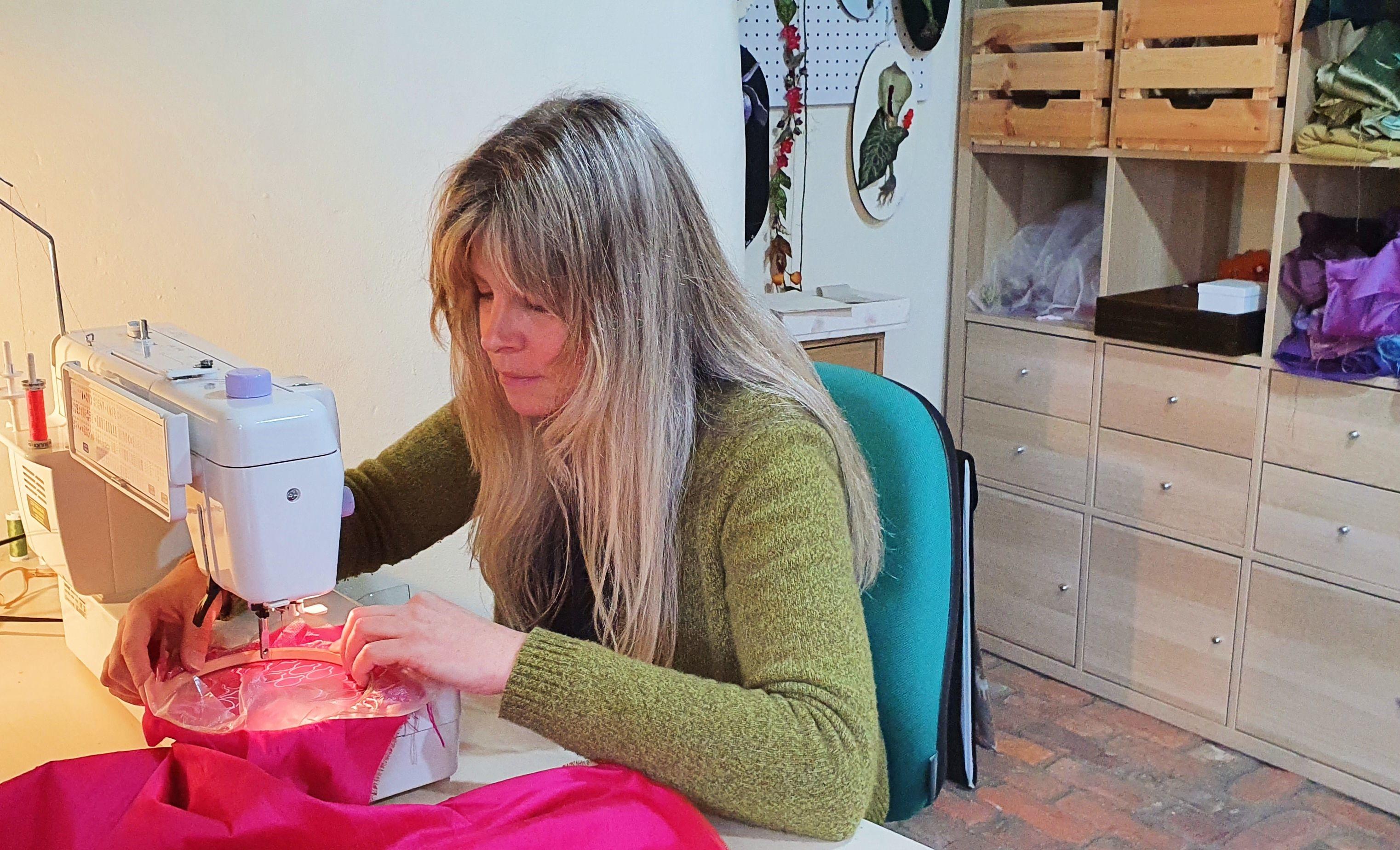 Welcoming textile artist Emma Rosa to the Contemporary Textile Fair Online 2021
Emma Rosa is a free-motion embroidery and mixed media artist creating botanical sculptures, treasures, and decorations. She uses deadstock silks and quality eco-friendly materials as much as possible. Inspired by the countryside where she lives, she likes to work with the seasons. Her influences are antique botanical illustrations, old 19th-century curios, and natural specimens.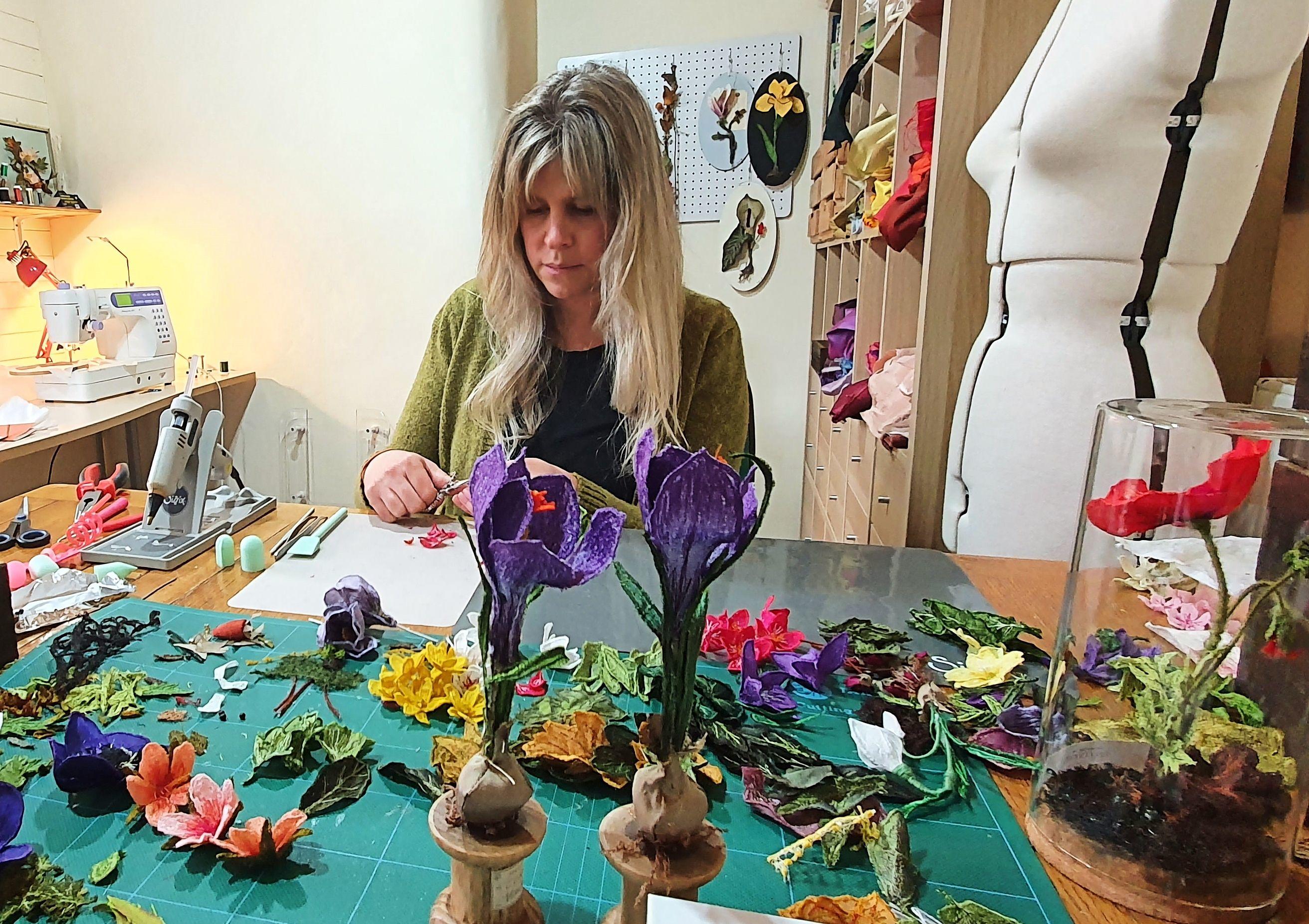 Her love of arts and crafts started 2 generations ago with her grandmother who lived in London in the 1930's and knitted for Harrods. Her mother took to the folk arts in the 1970's and her early childhood was a heady mix of folk music, art, crafting, and creating. And age 7, she was taught to crochet by her grandmother.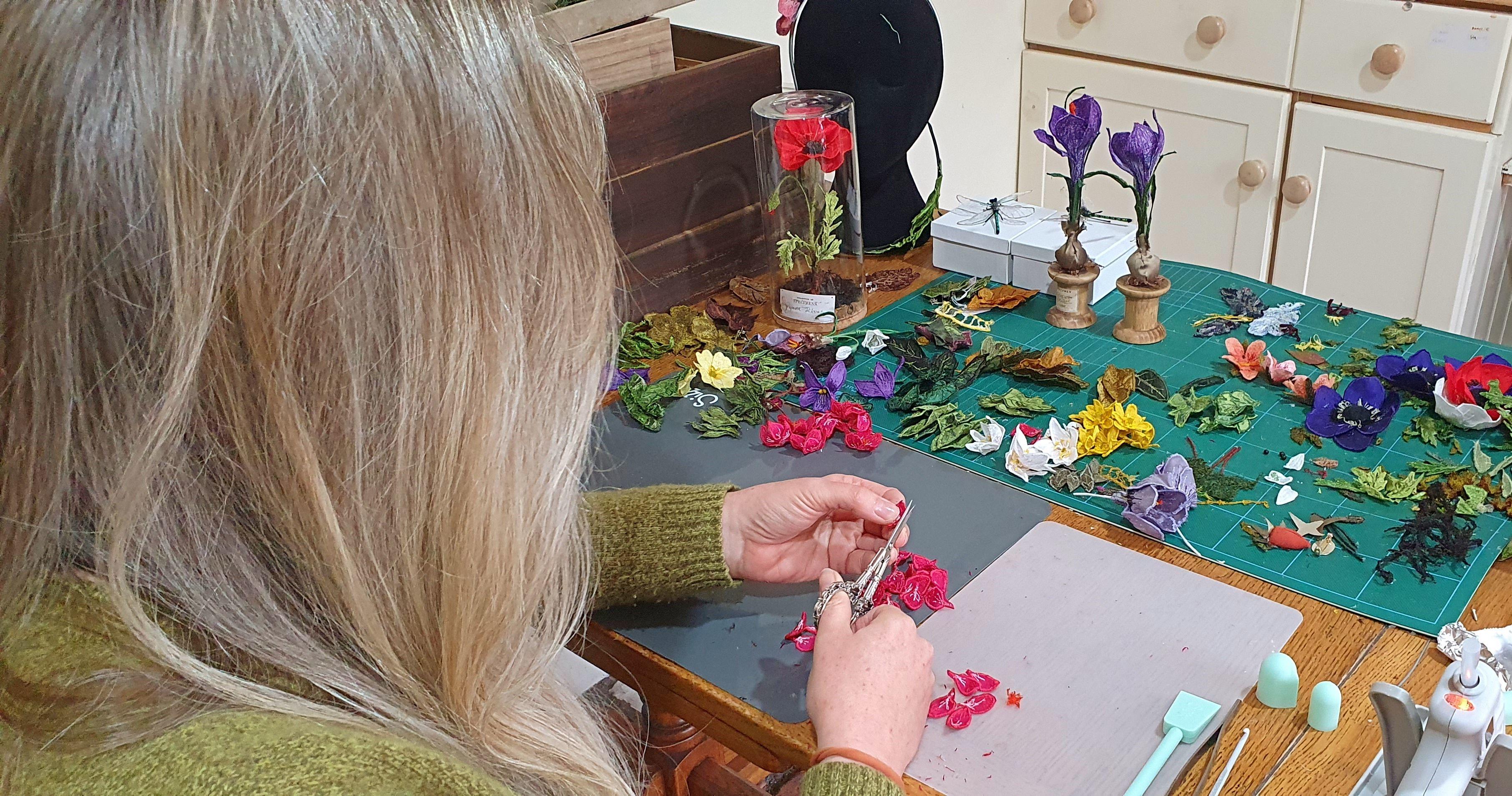 Emma studied Fine Art at Falmouth and Surrey, and when she was a student inspiration struck when she was given an old 1920's hand-cranked Jones Sewing Machine. This beast was slow, but boy could it sew! So, self-taught, she launched herself into designing handmade vintage reproduction clothing, selling in a bricks and mortar shop as well as online, creating pieces for museums and re-enactments in the U.S to name but a few.
Then in 2013, she put the bobbins down for a few years to start a family, but it was not long before the creative urge struck once again! With a slower pace of life and a move to the countryside, Emma tried her hand at free-motion embroidery which turned into the process she uses today to create her botanical work.
Her process involves free motion embroidery onto silks layered with a soluble stabiliser that is then washed away. The botanical pieces are then starched, shaped and dried. Each element is then pieced together onto a wire frame.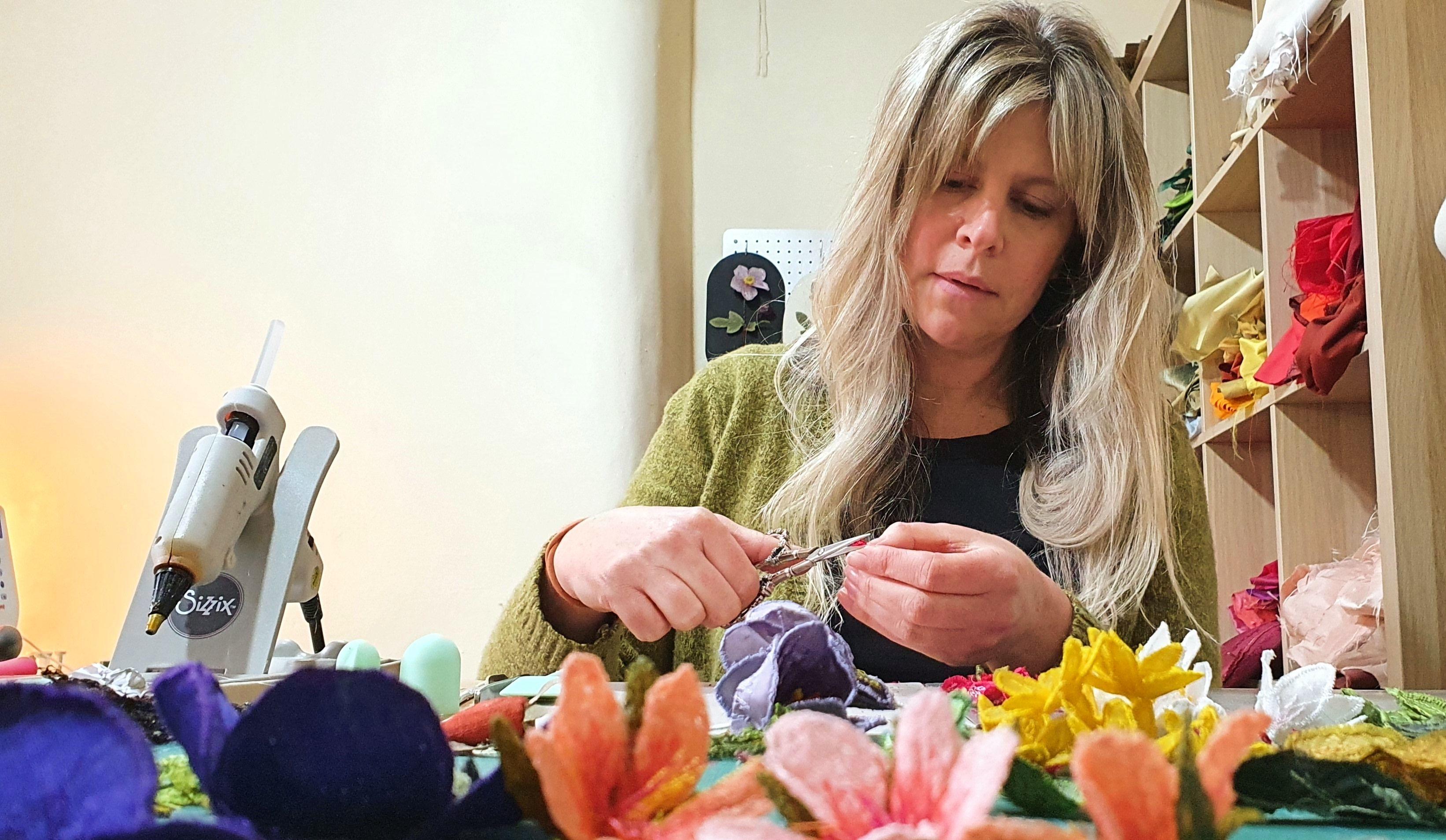 She lives in rural Devon with her family and fluffy cat. Emma is ever-evolving her art to see where it will take her, and forever finding inspiration in the stunning countryside that surrounds her.