Welcoming textile artist Ellie Hipkin to the Contemporary Textile Fair Online 2021.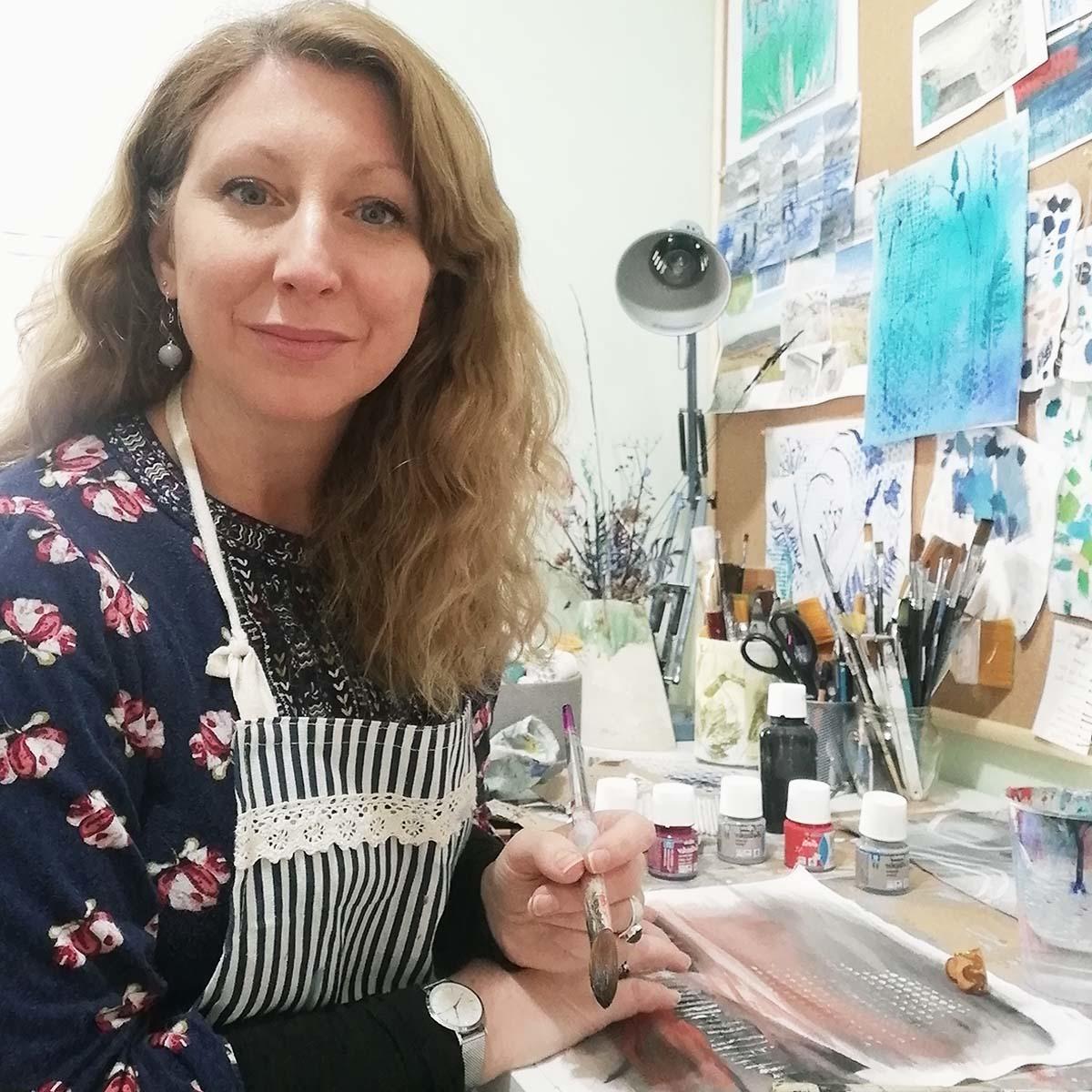 Hi, my name's Ellie Hipkin and I'm a textile artist based in Brighton.
Q: How did you decide to become an artist/maker? Is art something you have always been interested in?
A: I fell in love with art at school. I'm dyslexic, and the art studio was my haven. My teacher recognised the excitement I felt working with fabric and thread and encouraged me to study for a degree in fashion design. I worked in the industry, around the world, until life brought me back to my own textile art.
Q: Can you describe your work to someone who may not be familiar with it?
A: At the heart of my work is always an abstract painting, on raw cotton canvas, of the natural world around me – the South Downs or the Sussex coast. I bring home grasses, feathers and seedheads from my walks and, by painting directly onto them, add monoprinting effects in the foreground. Then – my favourite part! – I add detail and texture with free motion embroidery.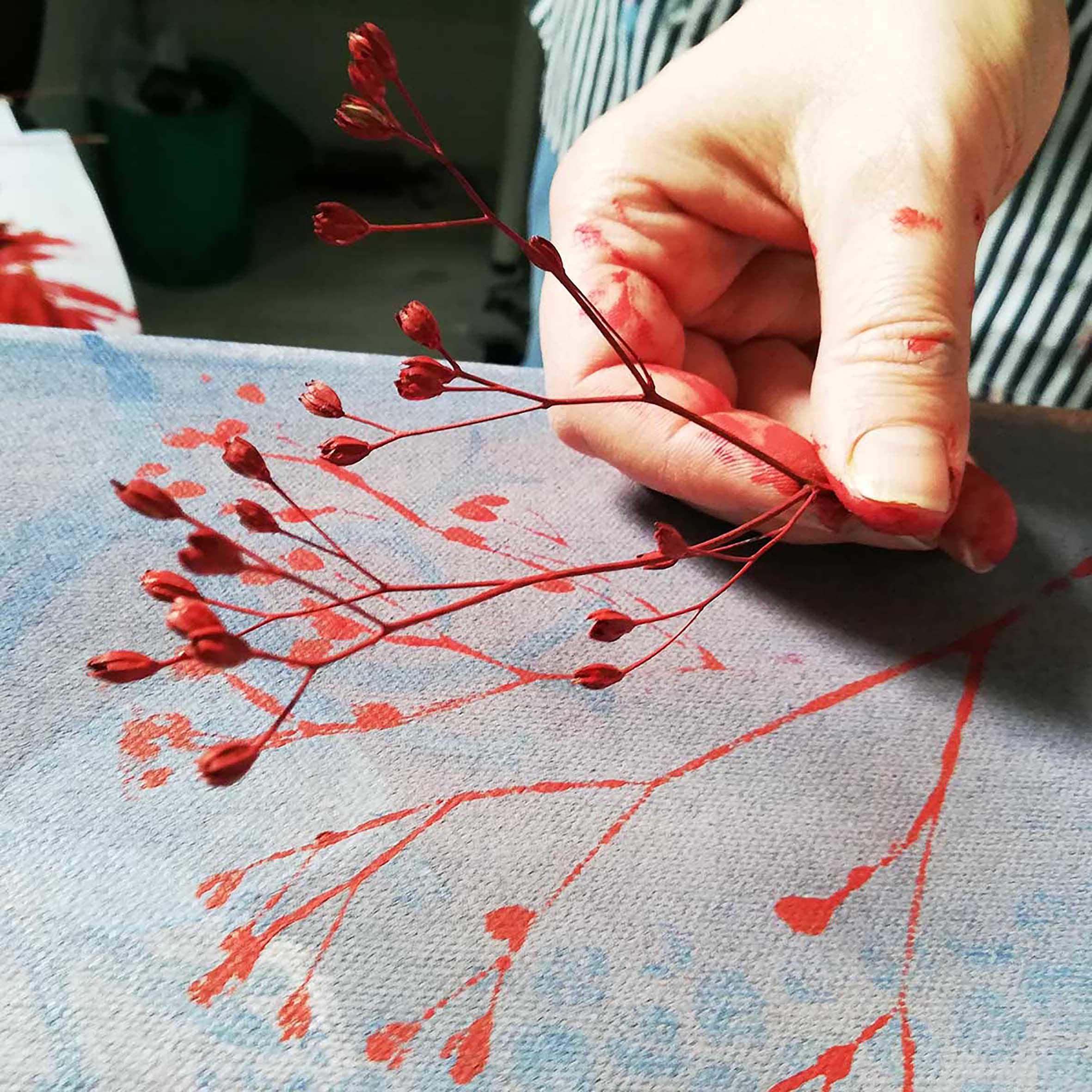 Q: When creating a piece, do you already have a vision of what you want to create or do you let the ideas develop organically? What or who inspires you?
A: My work is always inspired by the profound feeling of calm that nature brings me. It usually begins with colour, whether it's a frosty hillside or the deep reds of a sunset. I make sketches and take photos to capture the atmosphere. Then back in the studio, it's a fairly organic process as I build up the layers of paint and thread.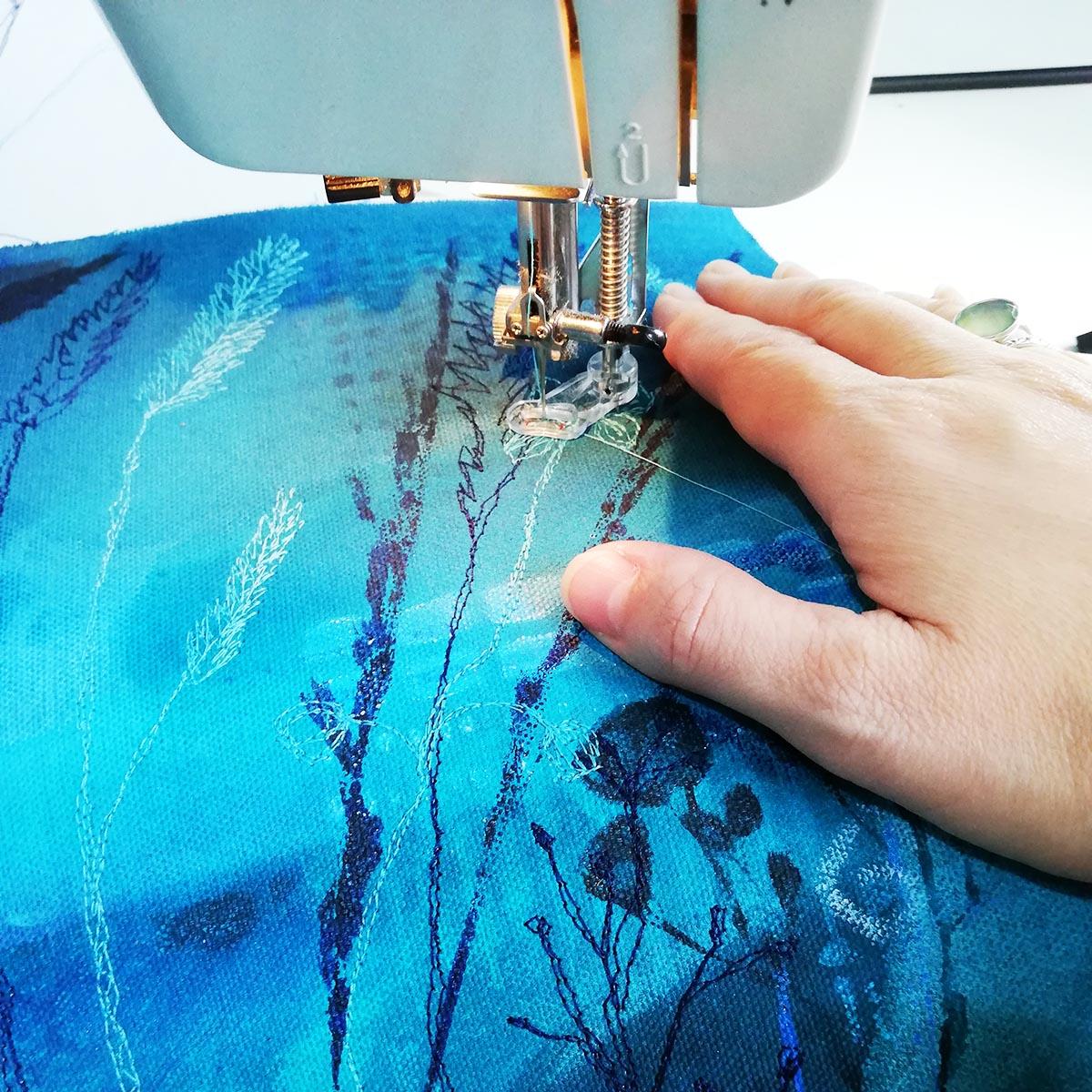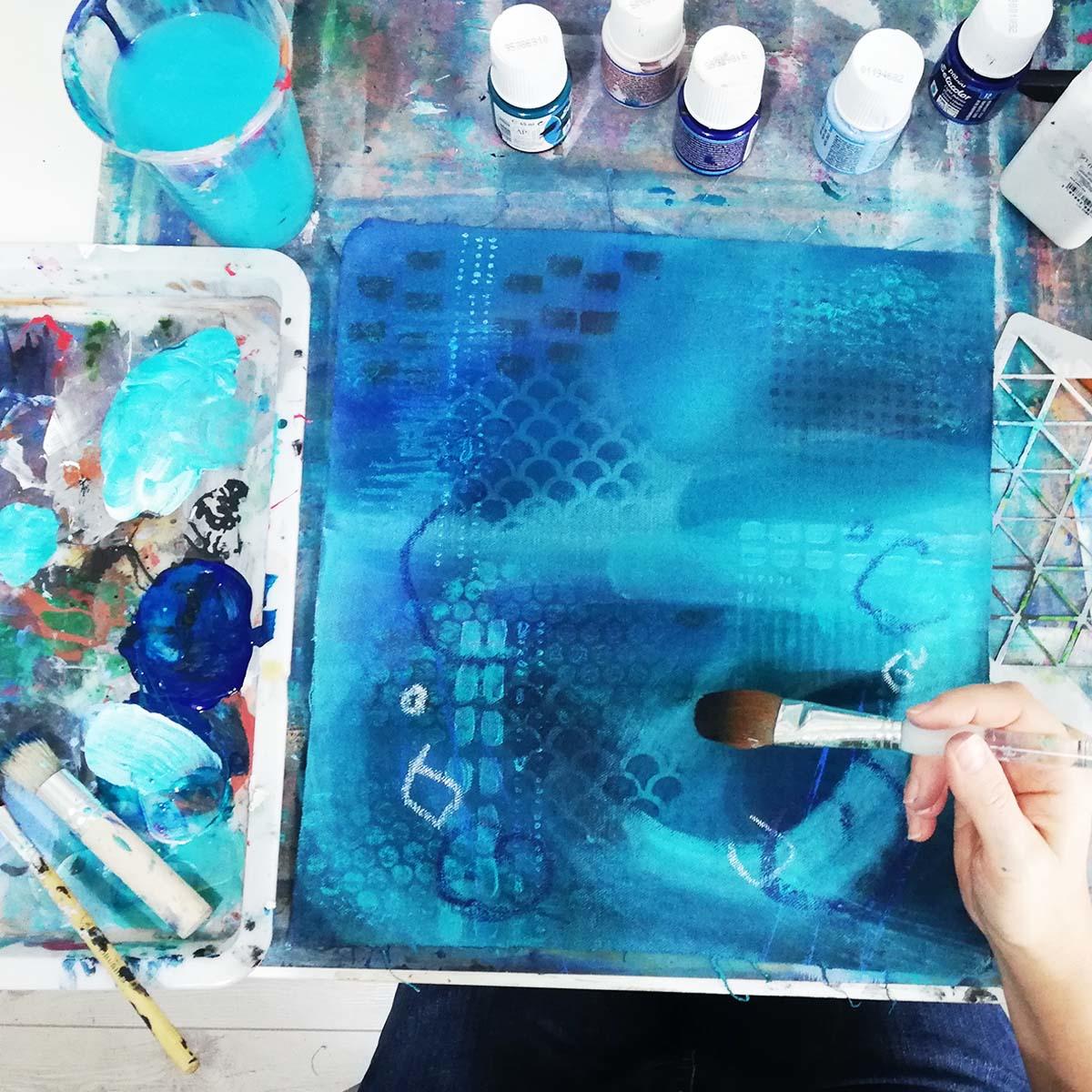 Q: What is it about textiles that excites you the most?
A: Everything! The colour, the detail, the texture. I love how it makes you want to run your hand across it. A decade ago, I lost my mum, dad, and three aunts in quick succession, having already lost my brother. At the same time, our one-year-old daughter was diagnosed with type 1 diabetes. I instinctively turned to textile art as a way to cope. I remember the feeling of calm as I spread out my fabric and began to paint. I connect with textile art on such a deep level – it literally saved my life.
Q: How do you know when a piece is done and is there ever the temptation to keep working on it?
A: Yes, when you love the process it can be really hard to stop. I've learnt not to rush, to be mindful, and to ask myself what my intentions are by adding more. I build up the layers slowly, making myself pause often. When you come back with fresh eyes it's much easier to judge whether it's finished.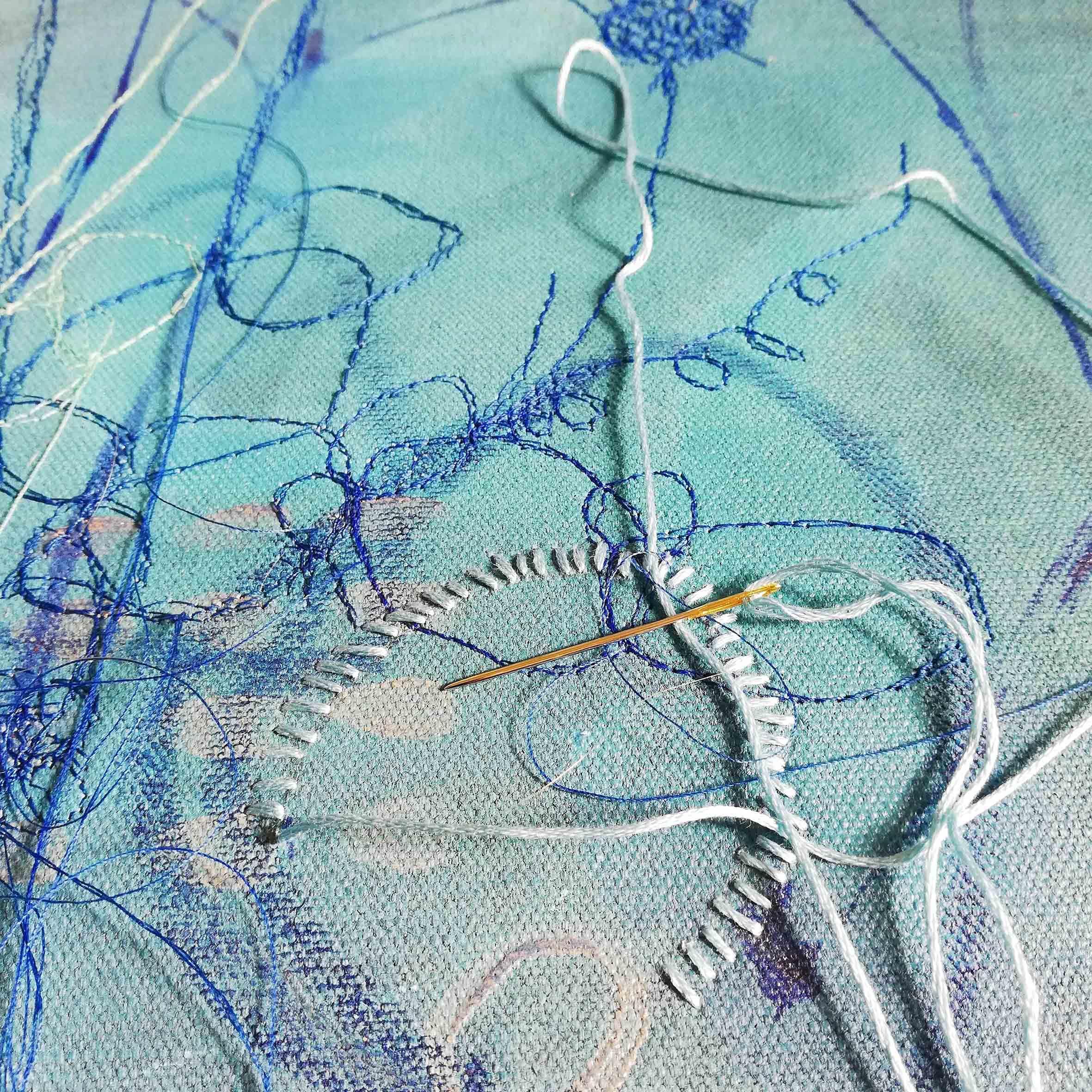 Q: We all know that COVID-19 has heavily affected the self-employed, especially in the creative sector. How have you had to adapt and what are you most looking forward to once restrictions are lifted?
A: I could never have predicted how the pandemic would revolutionise my business. I had to move my textile art workshops online and discovered that it worked brilliantly! Suddenly I wasn't limited to students in my local area and began teaching people on other continents via Zoom.
Six months later, I launched Flourish Textile Art Hub at www.flourish-hub.com It combines online tutorials and courses with a monthly membership programme, which helps people feel the benefits of regular creativity. It's a real community of textile art lovers. But of course, I can't wait to be in the studio with people again, and to meet buyers face to face at art shows and exhibitions.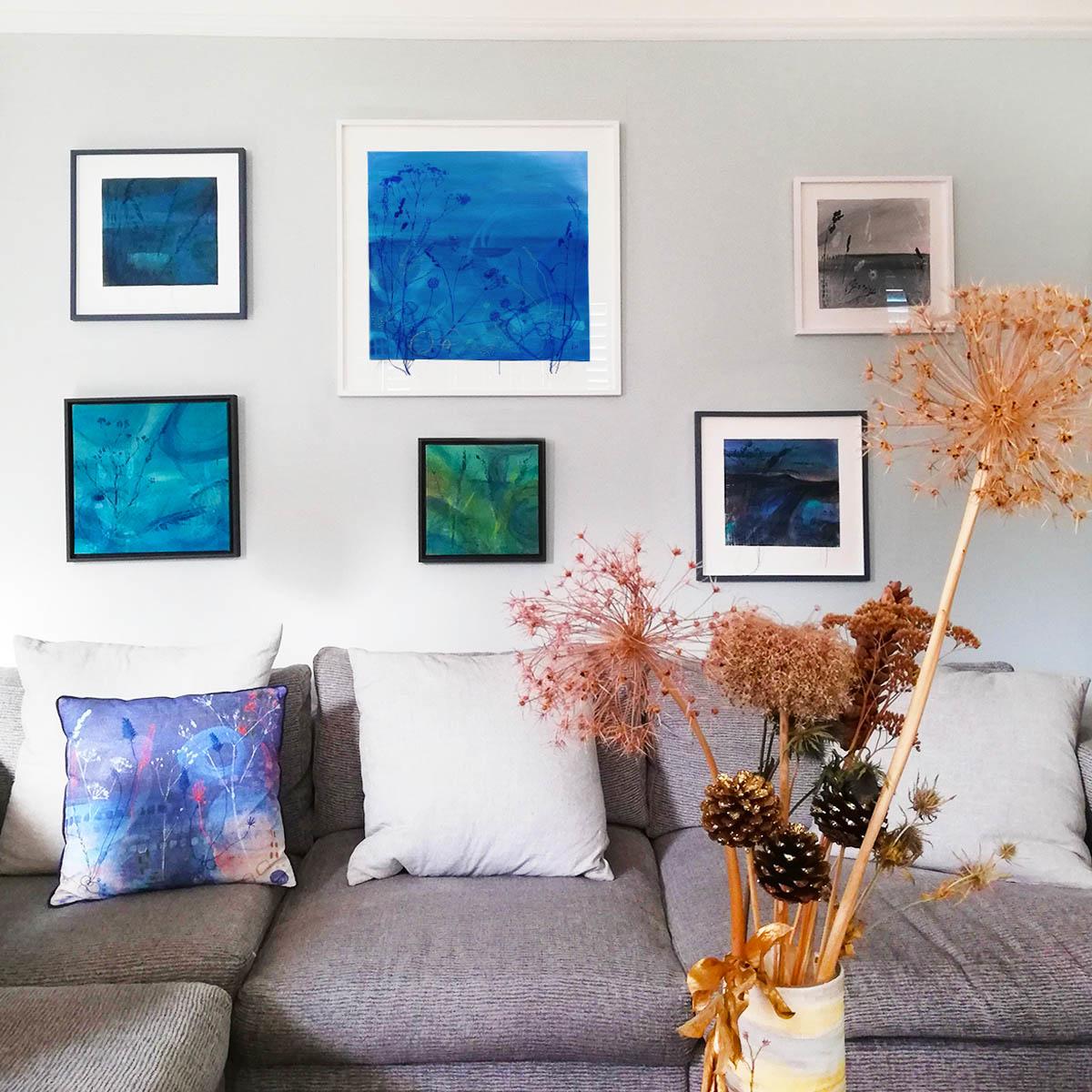 Q: What was the best advice ever given to you as an artist, and following on from that what piece of advice would you give someone else?
A: My business mentor taught me that I don't have to wait for everyone else's needs to be met before I can sit down to create, and to ignore 'the devil in the dishwasher'. I know that when I make time for art, I'm happier, calmer, and more fulfilled, and the positive effects ripple out to those around me. I'm passionate about passing this message on. Your creativity is something to protect and cherish.