Welcoming textile artist Carolyn Wallis to the Contemporary Textile Fair Online 2021
Carolyn Wallis has been interested in textiles of all sorts since childhood and studied fashion in her teens. She discovered weaving through art school and since that time has woven floor rugs, curtains, cloth for making up into clothing, wraps, and scarves, using yarns of many different fibres.
But for some years now Carolyn has specialised in silk scarves and delights in both the yarn and the process. She loves colour and pattern and combines the two things in her designs, often using them to represent the beauty of something fleeting in the natural world that she wants to capture. Autumn trees, birds' plumage, flowers, fish, and the sky are particularly rich sources of inspiration for her.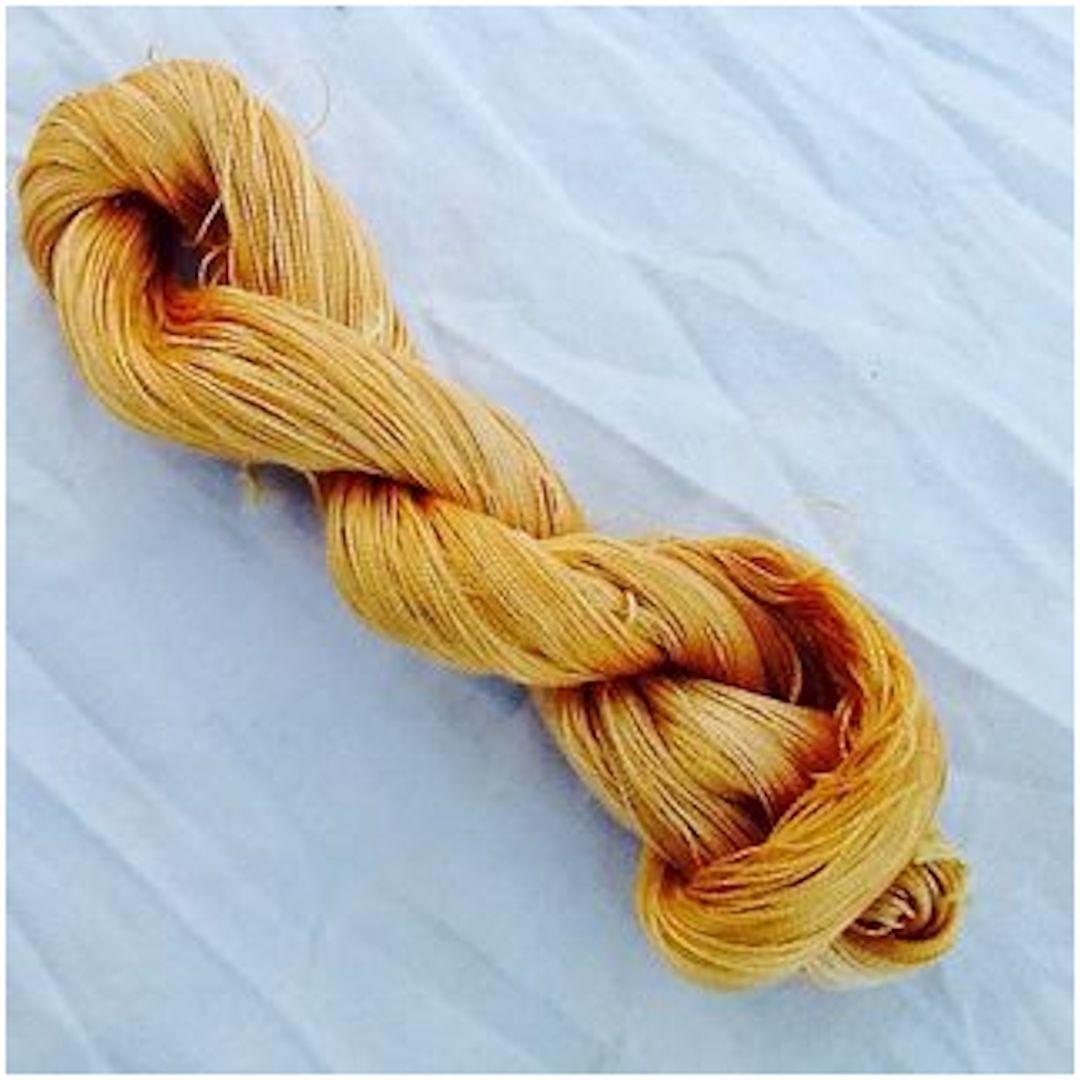 Starting from this point, Carolyn first works on how to achieve a pattern that will best produce the looks she seeks. This involves a long process of designing a threading order for the warp threads and matching that with a way of weaving the weft into the warp, to get the desired pattern and texture.
VIDEO:
sea shells weaving video from Carolyn Wallis on Vimeo.
Her 100% spun silk yarn is bought in the undyed state and dyed by her to the colours desired for the next piece to be woven. The colours are achieved with both synthetic and natural dyes. Occasionally though, there is a 'lucky find' from a surplus yarn sale and if the colour is perfect, she'll use it. Carolyn always makes a warp long enough for four scarves. This is partly to reduce time costs, as it takes no longer to set up the loom for four scarves than it would for only one, but also to allow scope to explore and expand the theme with other ideas and possibilities that come to mind as the weaving progresses.
When a piece is complete it is checked over for imperfections and if any are found they are corrected. Then the exposed warp at either end of the scarf is twisted into tassels and knotted to prevent unravelling. After that, the scarf is thoroughly washed and rinsed, dried and steam pressed, which results in the threads bedding into each other and becoming a cloth as opposed to an interlacement of separate threads. It also brings out the natural sheen and luxurious draping qualities of the silk fibre. Lastly, Carolyn sews her label onto the work.
VIDEO:
Canadian sunset tasselling video from Carolyn Wallis on Vimeo.
In pre-Covid times Carolyn sold her work face to face at crafts fairs, guild events, or Open Studios and has always enjoyed meeting and talking with people interested in textiles. She is not well versed in the online world and very much looks forward to getting back to those in the flesh' encounters with the craft buying public.