Welcoming textile artist Anna Woodhead to the Contemporary Textile Fair Online 2021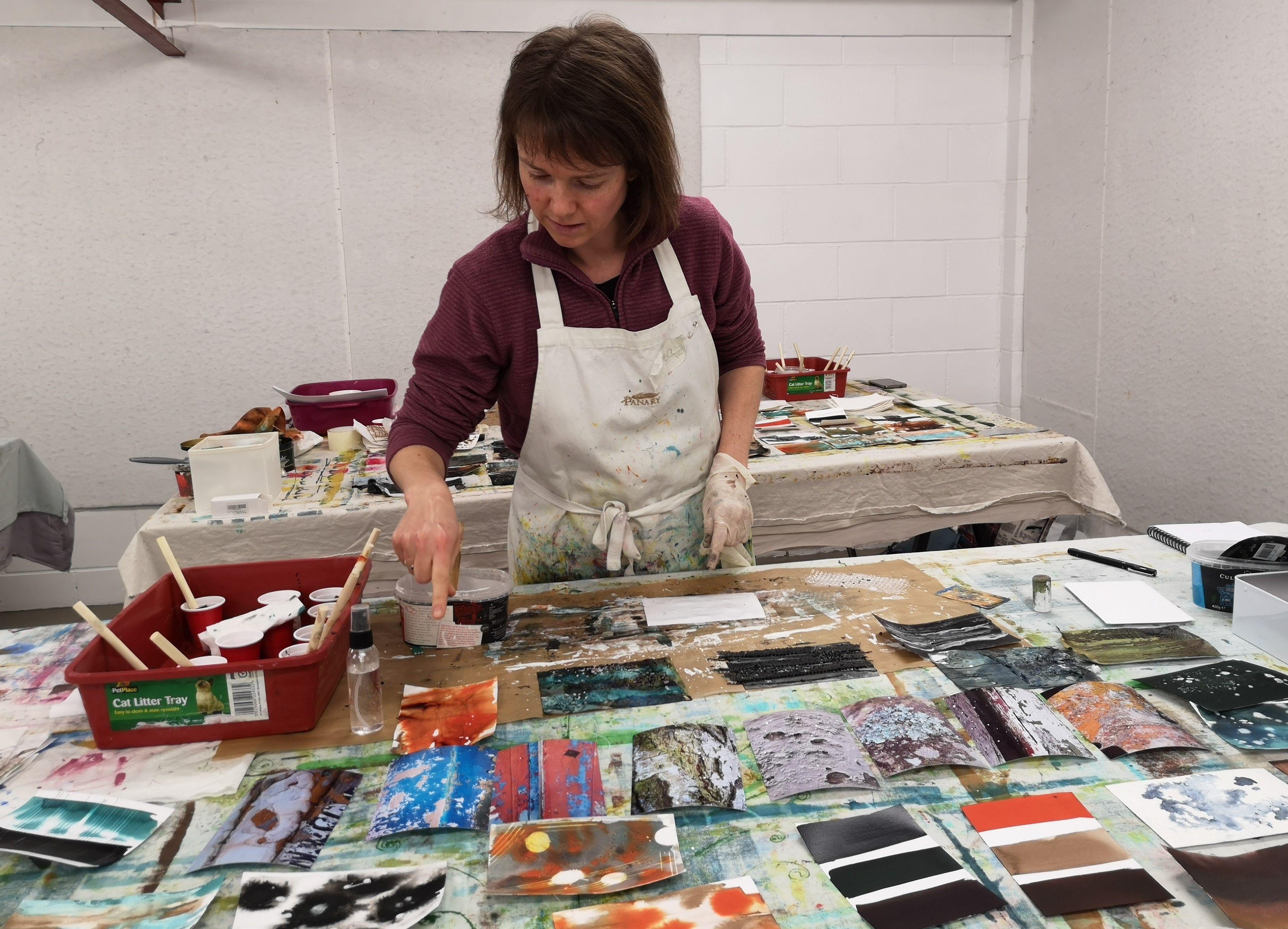 Hi, my name is Anna and I am a contemporary quilter and textile artist. I create wall hangings and stitch based wall art.
Q: How did you decide to become an artist/maker?….is art something you have always been interested in?
A: I have always been creative and at school my interests lay in two camps: textiles, and languages. I chose to take the languages route and studied Spanish and Italian at University before becoming a secondary school teacher. Fast forward ten years, and I discovered contemporary quilting and art textiles after attending the Festival of Quilts. I took City and Guilds qualifications in Stitched Textiles (Patchwork and Quilting) and developed a fascination for surface design processes and the way you can add layers of texture to create beautiful stitched work. I achieved my diploma in 2018, and was delighted to be shortlisted for the student bursary at the Festival of Quilts that year. This cemented the idea that I wanted to take my work forward as a textile artist, to exhibit more and teach others to develop creative skills in textiles.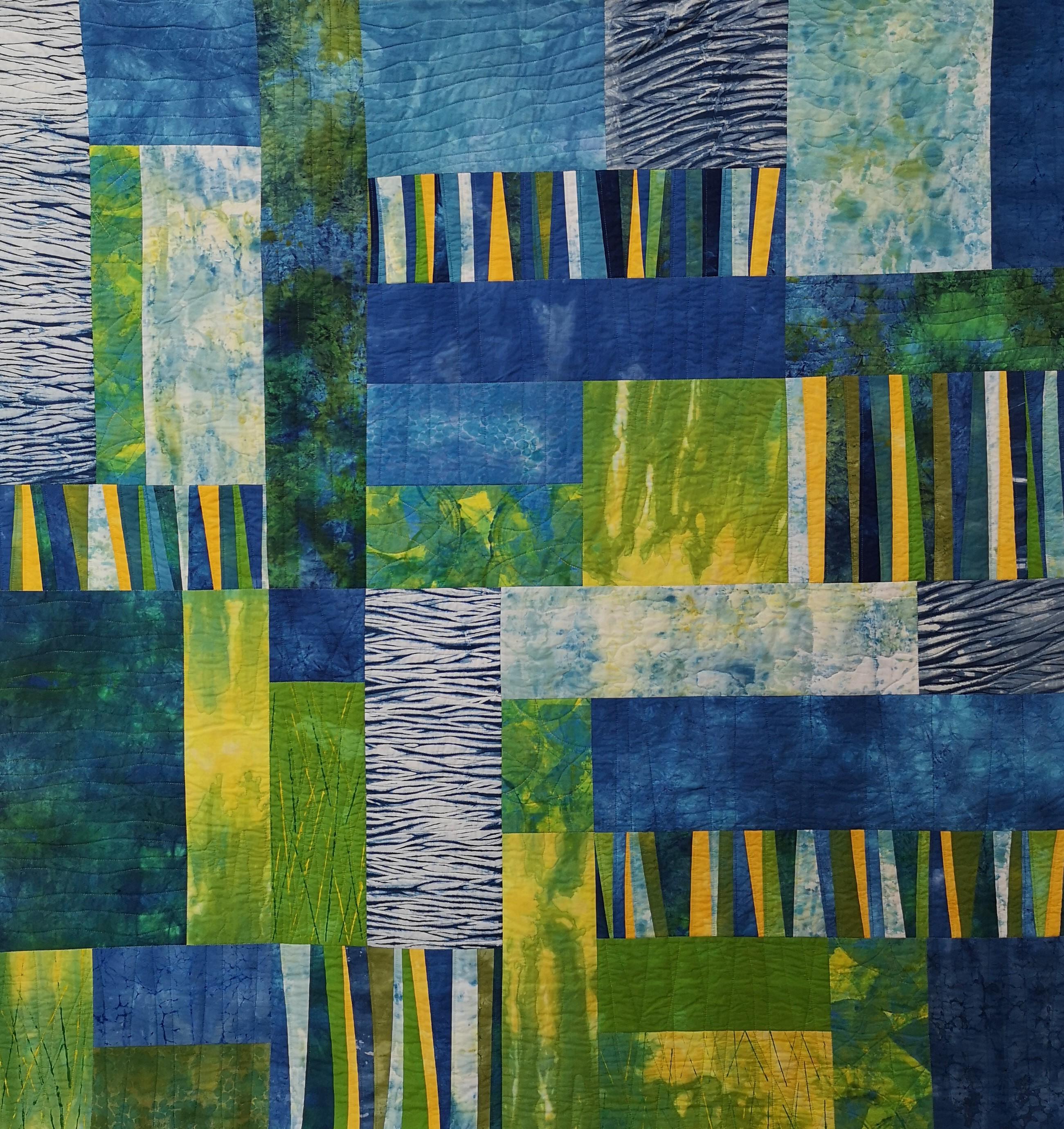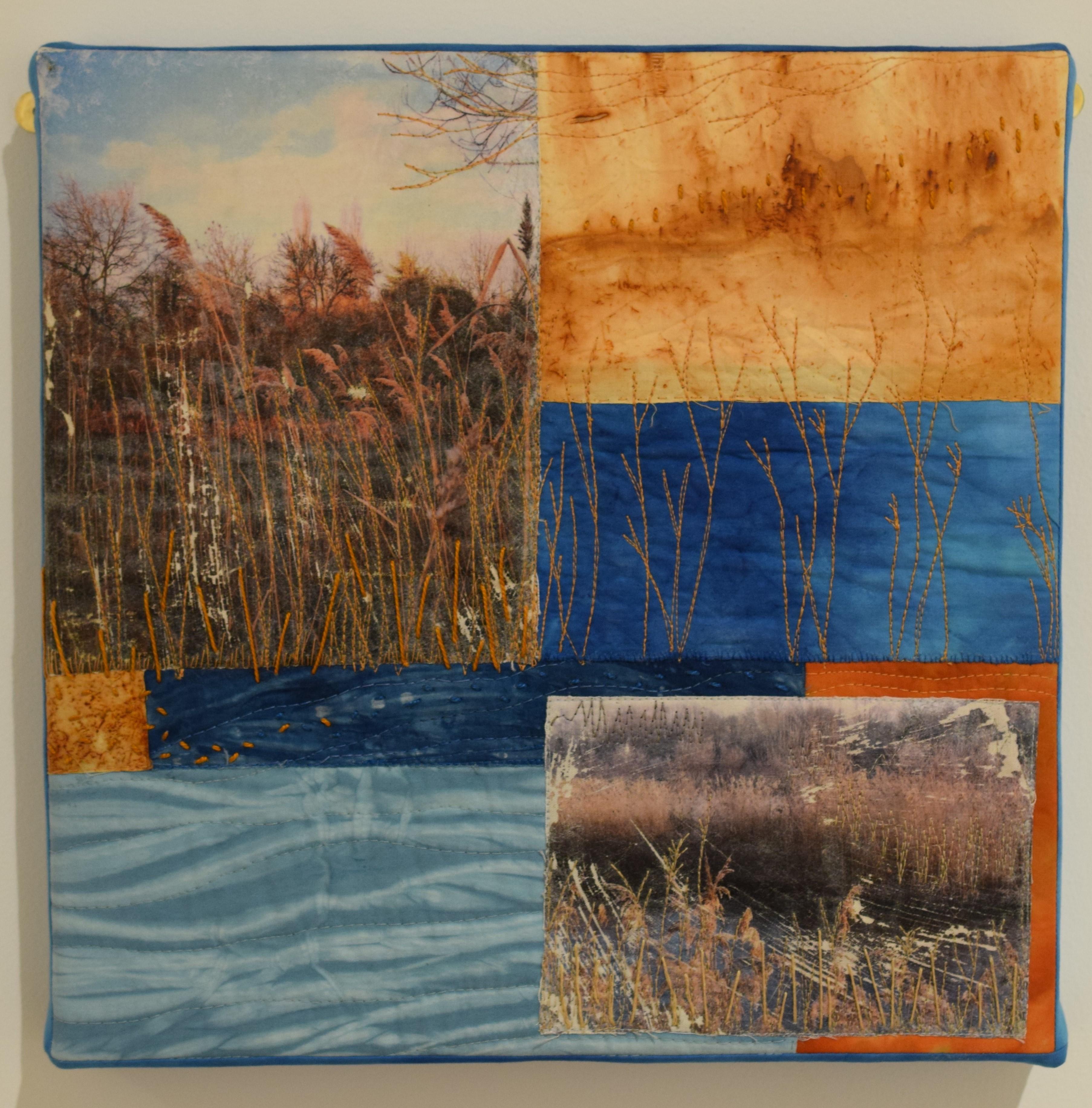 Q: Can you describe your work to someone who may not be familiar with it or not seen it before?
A: My work is abstract and contemporary. I work principally with cloth, but also paper and mixed media. Taking blank cloth as my starting point, I build a palette of colour and texture by dyeing, painting and printing. This cloth becomes my art quilts, through a process of collage, piecing, and stitching. Landscapes, seascapes, nature and decay form the inspiration for my work.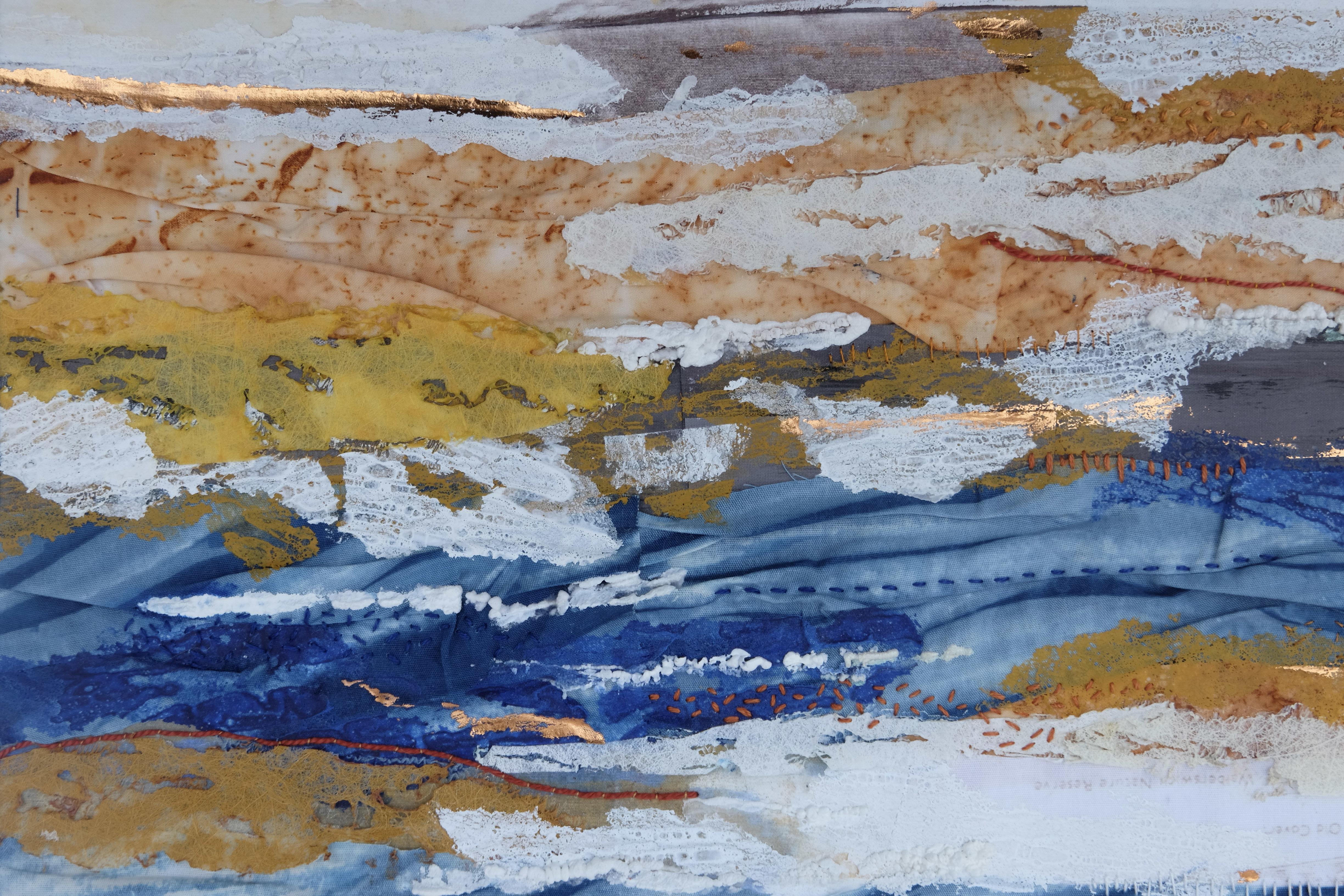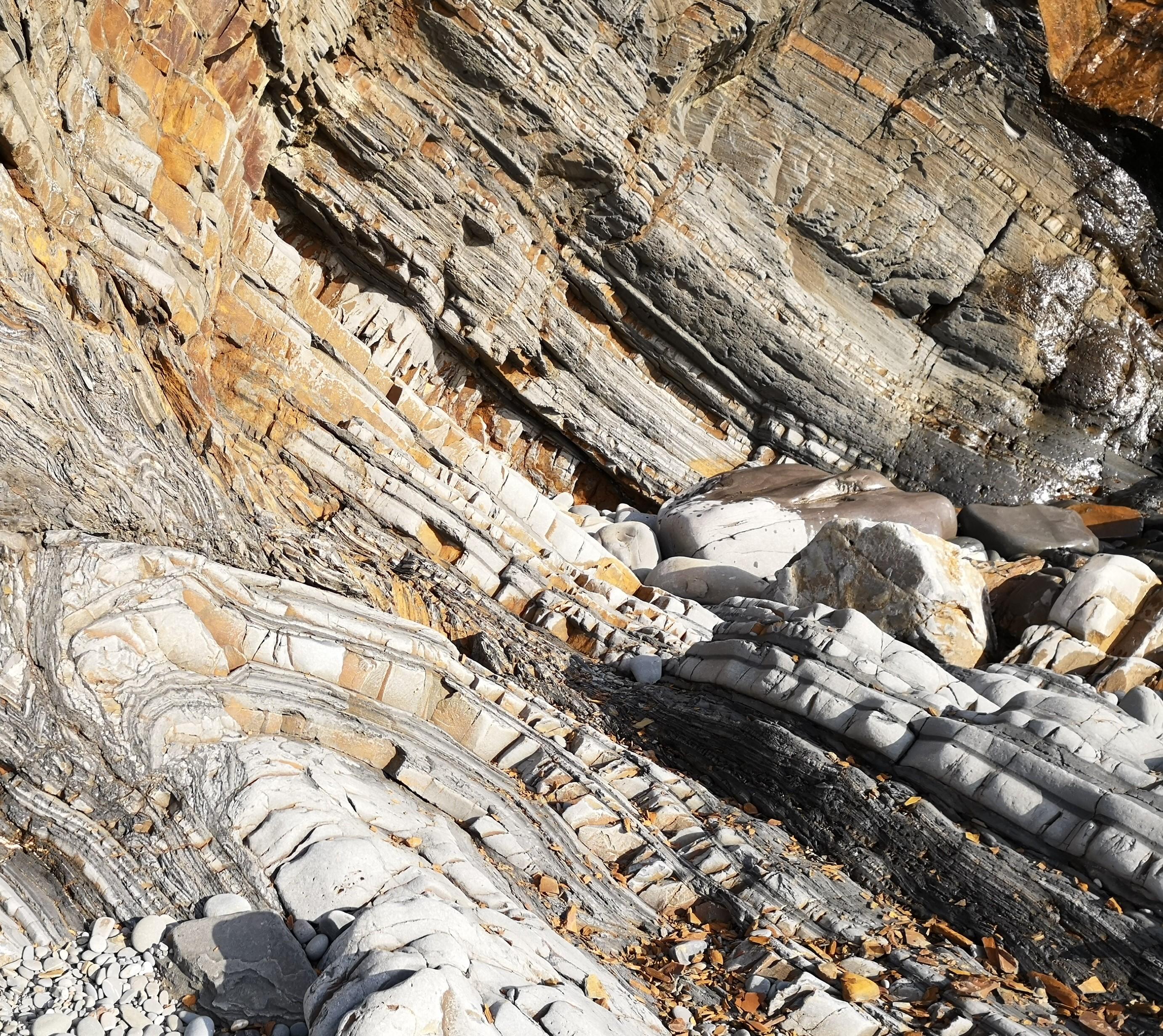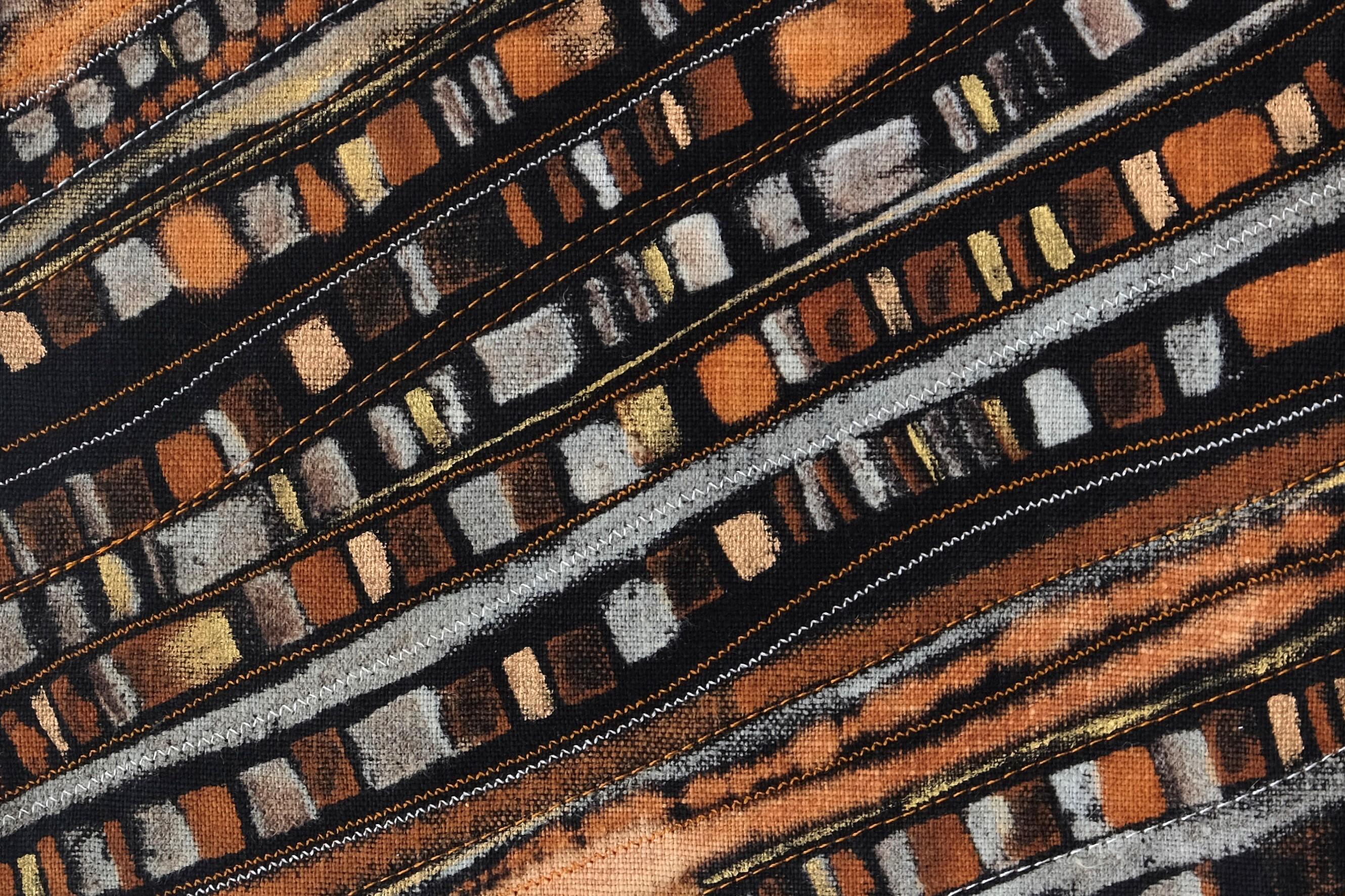 Q: When creating a piece do you already have a vision of what you want to create or do you normally let the ideas develop organically? What or who inspires you?
A: Much of my work starts with a photo I have taken of something which captures my imagination; a decaying boat, an old woodshed, a marsh landscape. I begin by making colour studies and then build up a palette of printed and dyed cloth based on my studies. Sometimes the photos find their way into a piece, sometimes they are just the inspiration. But it develops organically, I build up the work by auditioning cloth on my design wall, cutting and piecing together as I go.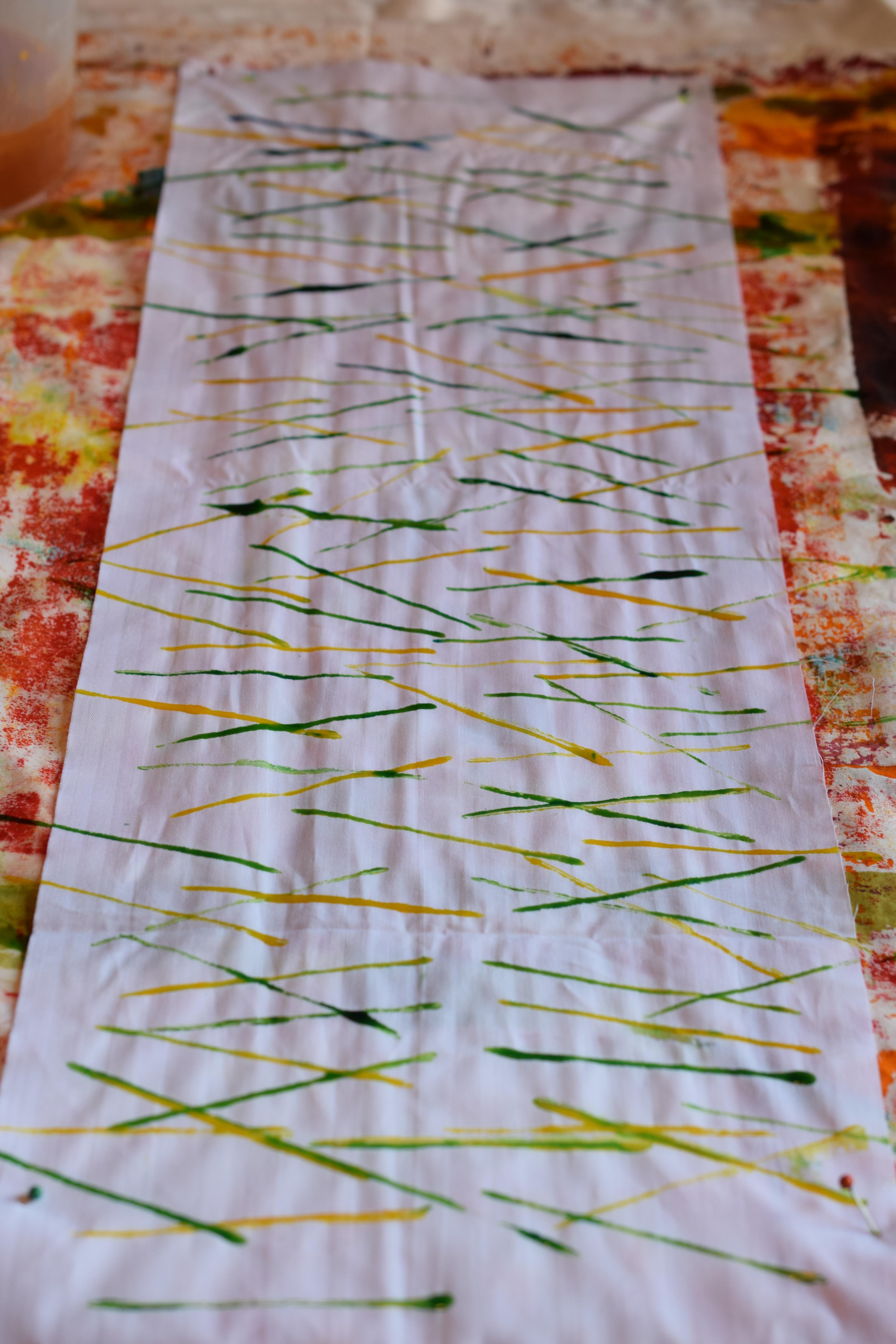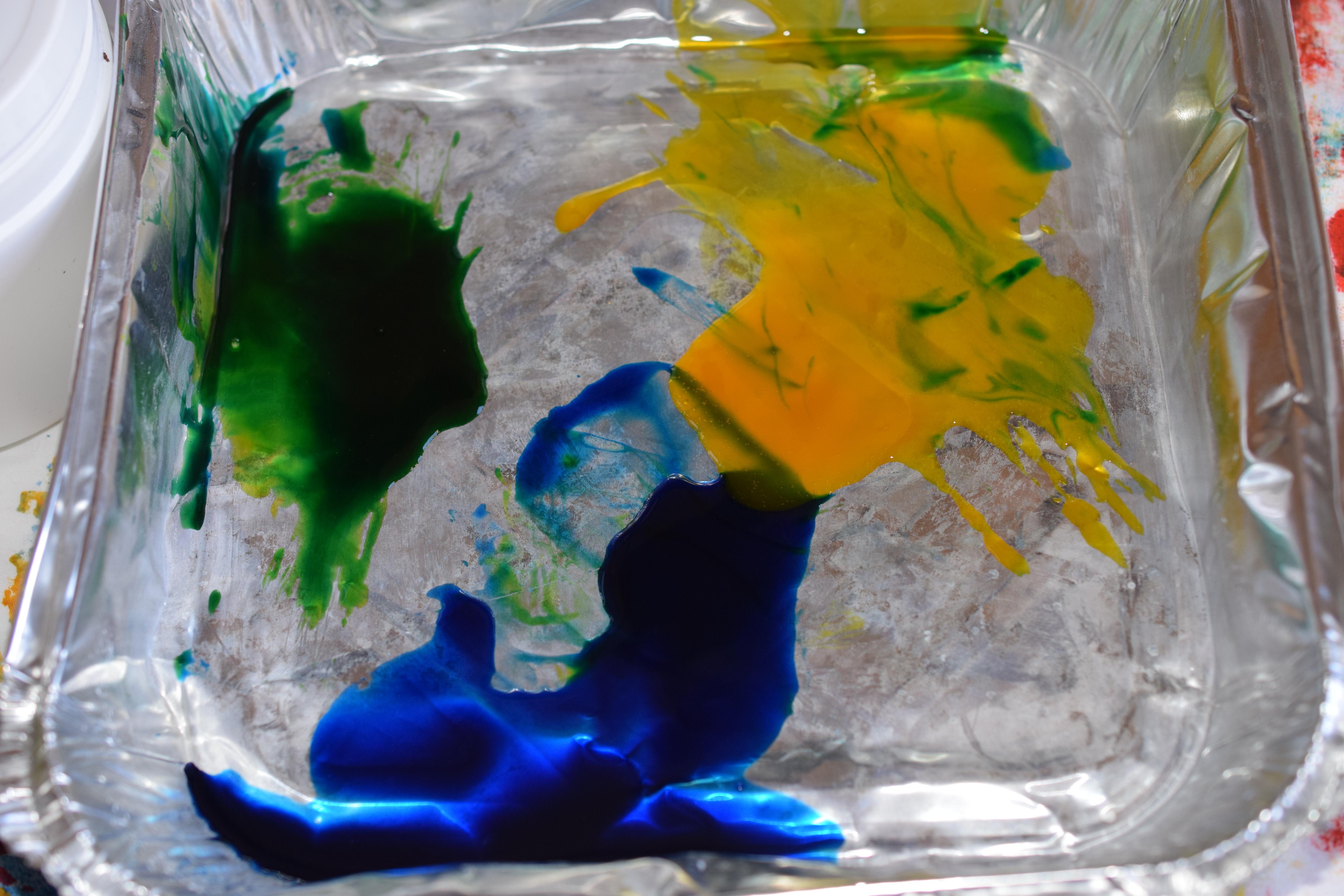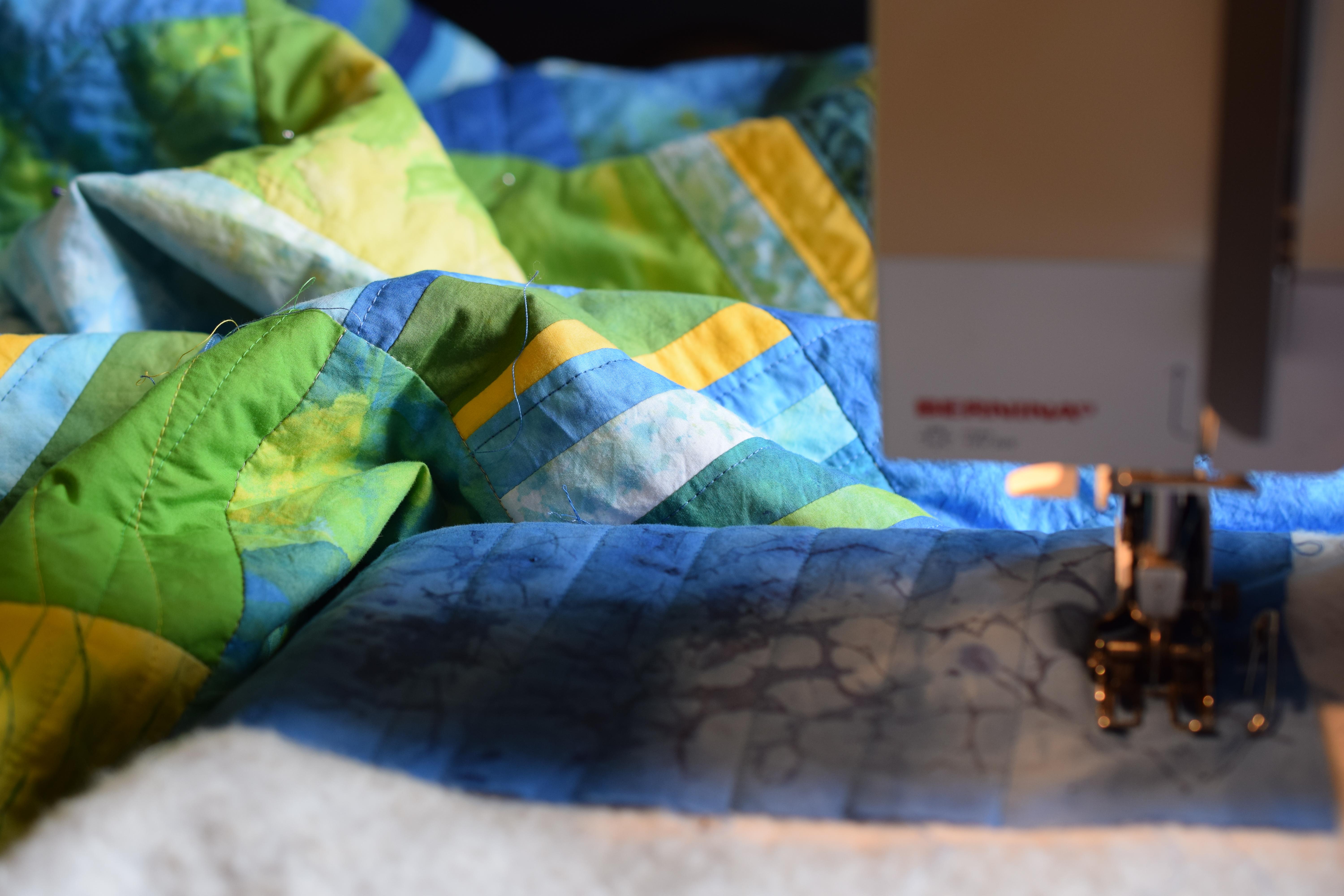 Q: What is it about the textiles that excites you the most?
A: I love the tactile nature of textiles, and the vast array of materials that can be used to create interesting art. You can make complex cloth through layers of dye, print and paint, and add further texture with stitch, both by machine and by hand. In fact, you can use anything that can be stitched through, it is a truly versatile art form.
Q: How do you know when a piece is done and is there ever the temptation to keep working on it?
A: I think you just know when a piece is finished. When you can stand back and feel that there is a good balance of colour, interesting detail and the right density of stitching.
Q: We all know that COVID-19 has heavily affected the self-employed, especially in the creative sector – how have you had to adapt and what are you most looking forward to once restrictions are lifted?
A: For the most part, things have been put on hold. I have been home-schooling my primary aged children, and working on some pieces in the evenings and at weekends. I taught some small workshops in the autumn, but a lot was cancelled last year. I plan to record some workshops to offer online, but I am most looking forward to attending exhibitions in person and seeing people in real life, rather than on a screen.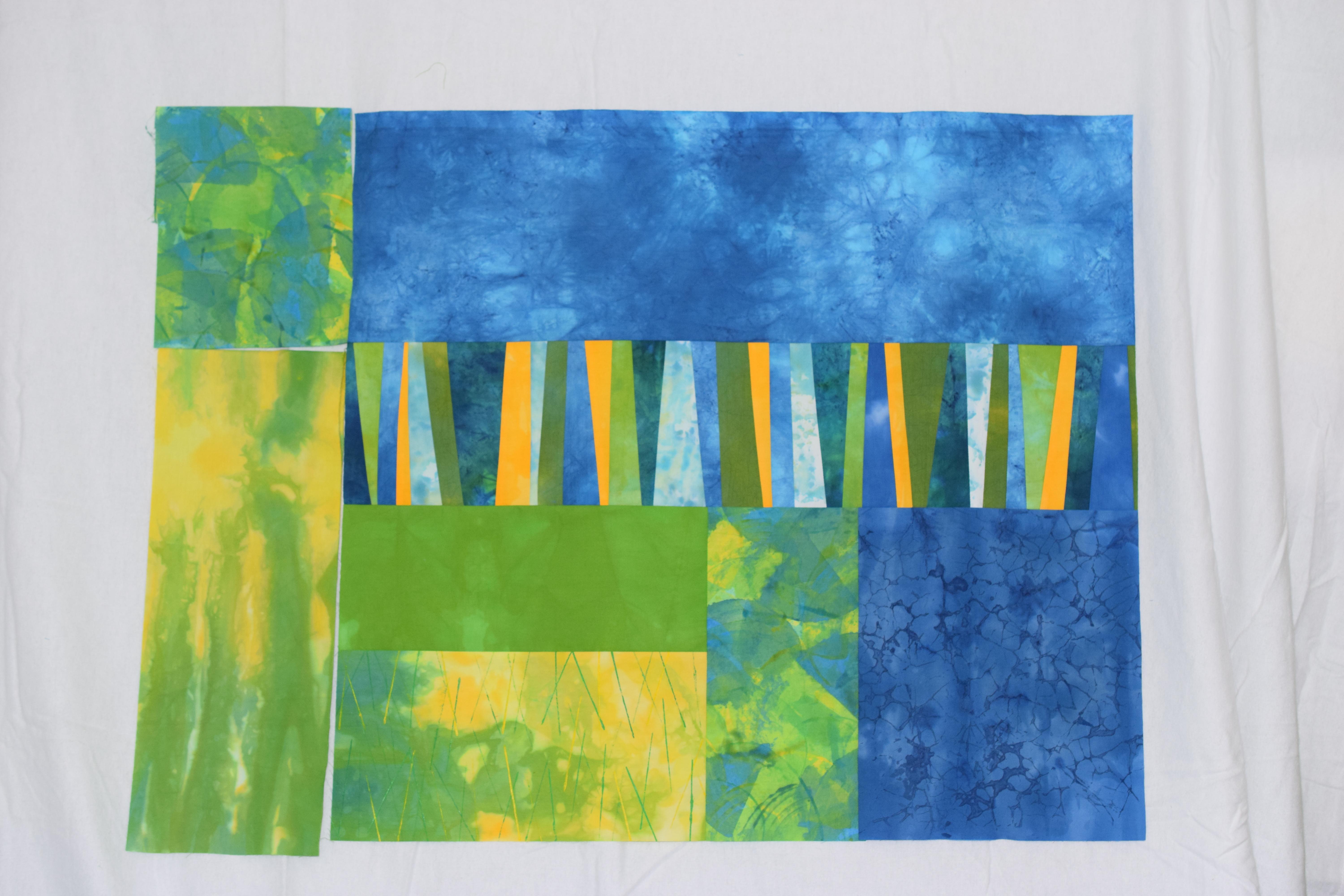 Q: What was the best advice ever given to you as an artist, and following on from that what piece of advice would you, in turn, give to someone else?
A: To make cloth, in a colour palette and with marks and textures that I like. Then when the time comes to make a piece of work, I have a range of materials to turn to, which will lead to making a cohesive body of work. I have found this a most useful piece of advice. I have made other work, to answer exhibition briefs or experiment with techniques, but generally, adhere to a favourite colour palette.
My advice to another would be to just get started. Even if you do not feel inspired, sometimes the act of taking out your materials and having a play leads to a wonderful piece of work.
Please take a look at my website and Instagram to see more of my work and what inspires it.
@anna.woodhead.16